Forget Altcoin Season, We Might Be Witnessing 'DeFi' Season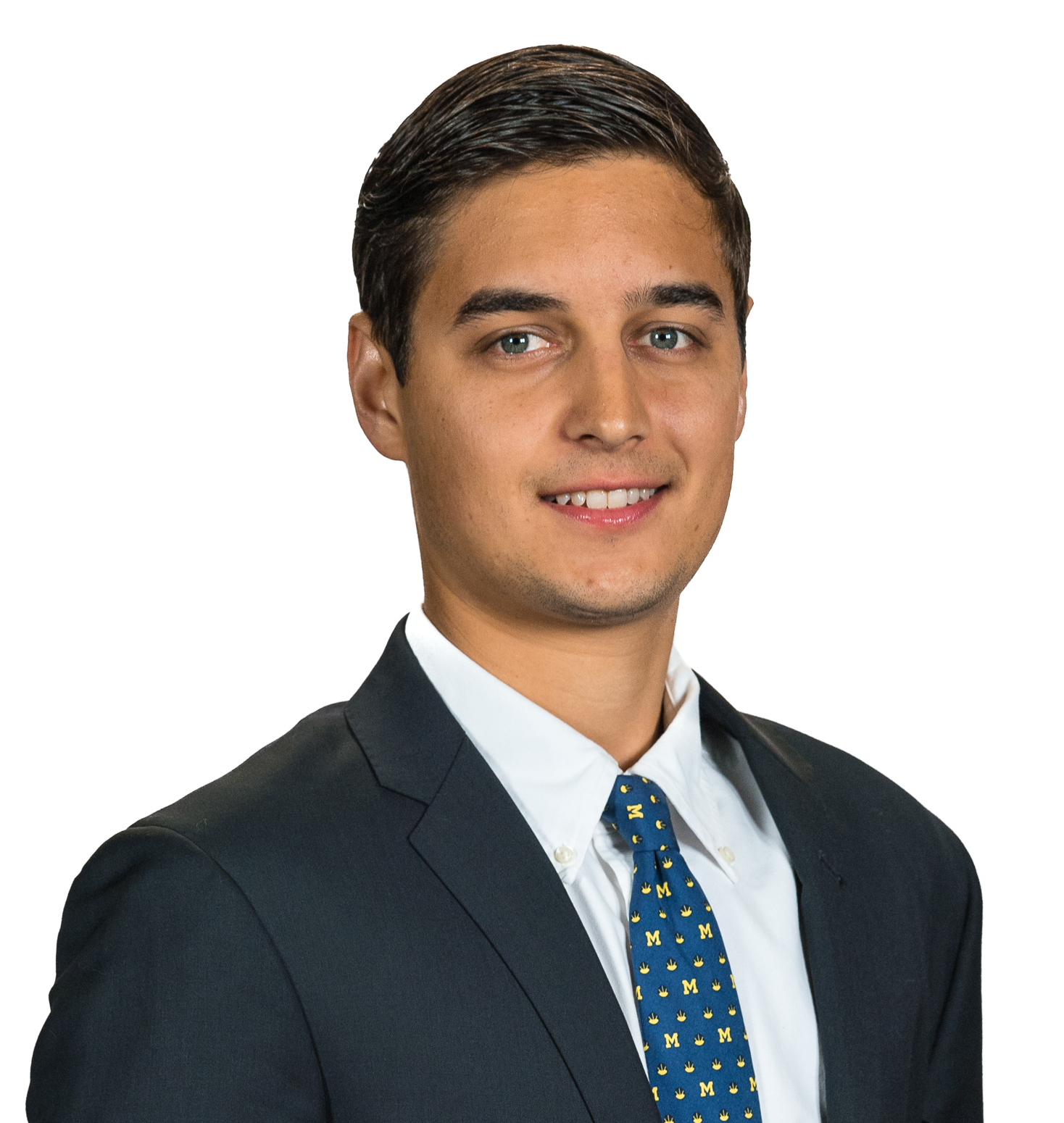 • Bitcoin (BTC Tech/Adoption Grade "A-") has recovered a little bit from its lows yesterday; however, it's not nearly as hot as some other assets.

• Ethereum (ETH, Tech/Adoption Grade "A-") continues to slowly climb back up to all-time highs.

• DeFi continues its mind-melting rise, with Aave (AAVE, Unrated) and Chainlink (LINK, Availability/Liquidity Grade "A+") leading the way.
This week has been a test, as the cryptocurrency market has been hovering near critical levels since Monday.
While this is an important week, it's also been a relatively quiet week — especially compared to what's going on in the stock market.
Today's big market news is the strength of DeFi (decentralized finance). But almost every key player in the crypto industry is enthralled with what's going on with Robinhood and Reddit's WallStreetBets page today.
Everyone from Anthony Pompliano to the Winklevoss twins has taken to Twitter, Inc. (NYSE: TWTR) to explain how this type of centralized market governance is bullish for crypto, specifically DeFi, and we'll touch more on that later.
You can see how it is hard to escape the news today. To catch you all up on this situation, I've turned to my colleague Sam Blumenfeld to summarize the situation so far:
To start off, companies over-shorted GameStop Corp. (NYSE: GME), and there was real value-focused due diligence for a turnaround based on transforming their business model.

The climb began when Ryan Cohen joined the board along with two other seats and bought 13% of the company stock. The Reddit page r/WallStreetBets ran with it and realized that the hedge funds have massive exposure with short interest over 100% of the available float.

The forum then called out Melvin Capital for allegedly illegally naked-shorting the company. As people continued buying, Ken Griffin (via Citadel) and Steve Cohen (via Point72 Asset Management) gave Melvin almost $3 billion to ride out the short, but it did nothing.

The short interest is still above 100%, and it could go to the stratosphere when they're forced to cover. The ride-up to this point is supposedly from people buying options and forcing market makers to delta hedge by buying shares and of course national attention from redditors on r/WallStreetBets.
The WallStreetBets crowd has even directly transitioned into crypto, and a page with almost 500,000 followers sent off this tweet directing reddit users to buy Dogecoin ( DOGE, Technology/Adoption Grade "C+"), the "meme" crypto. DOGE is up over 175% and trading near $0.02 at the time of this writing.
Here's DOGE in U.S. dollar terms …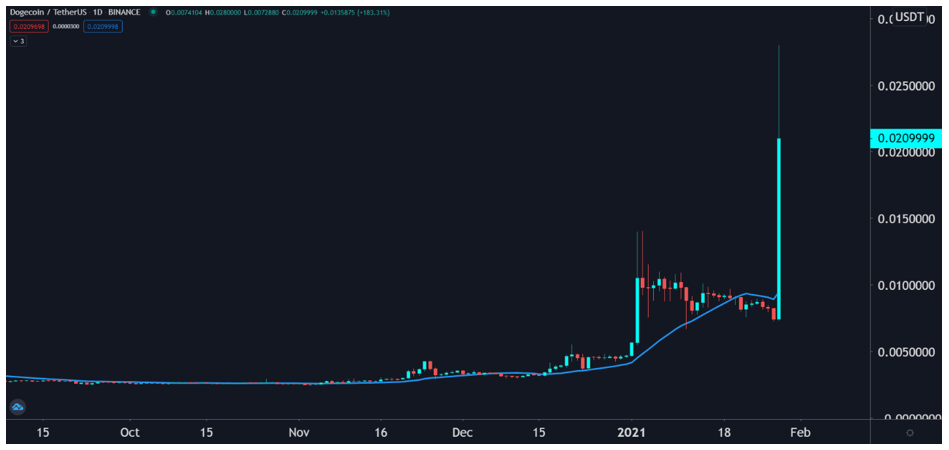 Crypto Twitter is restlessly tweeting about this situation as I sit here typing this out. They're linking the overreach by Robinhood to the value proposition of decentralized finance, and it's not hard to see why.
Today is a showcase of the power of centralized trading platforms and the double standards of industry insiders versus amateur investors. It's the classic "David versus Goliath" scenario — if the referee also took away David's slingshot, bound his arms and legs together, making sure Goliath won.
DeFi cuts out that referee, as there are no middlemen, just a non-custodial financial system operated by algorithms instead of insiders, grifters and special interests.
On that DeFi note, Aave, having its own crazy week, continues to lead the way for DeFi. Yesterday, I said AAVE was in price discovery mode, and today it's testing new all-time highs. Now, all we can do is sit back and watch it climb.
Here's AAVE in U.S. dollar terms …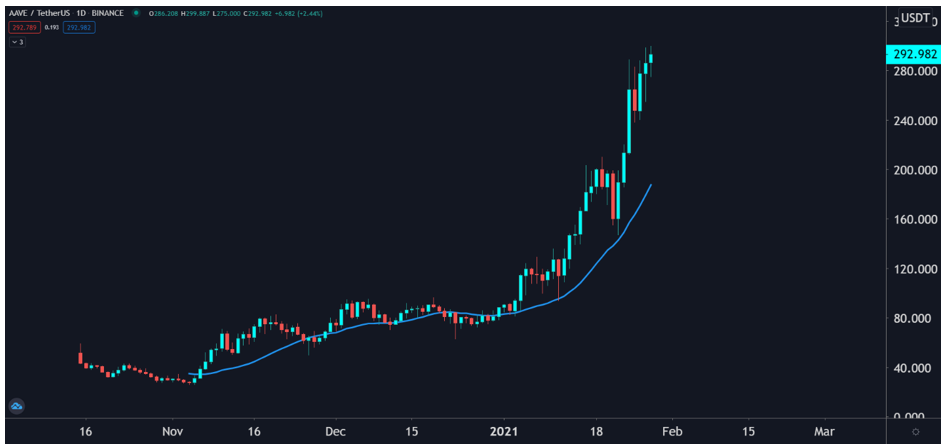 Chainlink is also up today, and it's closing in on its previous all-time high. LINK is another important asset to watch when looking out for altcoin season.
Here's LINK in U.S. dollar terms …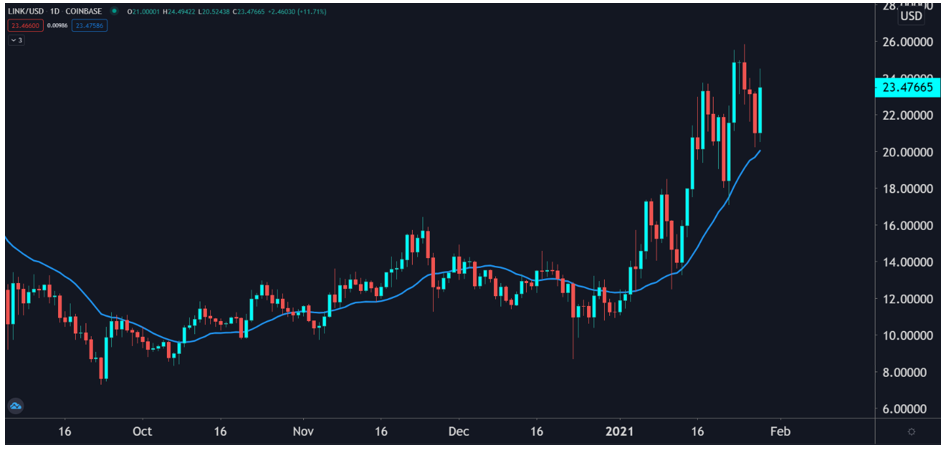 Notable News, Notes and Tweets
• Grayscale might be looking to capitalize on the red-hot DeFi trend, and it's starting with the hottest DeFi asset, AAVE.

• Are Ray Dalio and Bridgewater Associates warming up to Bitcoin?

• Tyler and Cameron Winklevoss both weigh in on the discussion of Robinhood and Reddit stocks — and they're both extra bullish on DeFi as a result.
What's Next
I wish I could tell you we've seen enough to definitively call for altcoin season today, but it's still just a hair too early.
We have seen encouraging signs of this market development every day so far this week. If this keeps up, we'll be able to make a definitive call by Monday.
The movement of WallStreetBets day-traders from Robinhood into cryptocurrencies like Dogecoin is an interesting development, something we'll be keeping a very close eye on. It's hard to tell if it'll have an impact on cryptocurrencies larger than DOGE.
But that's what we're here for: to monitor the crypto market for you …
Best,
Alex