Have Altcoins and Bitcoin Decoupled?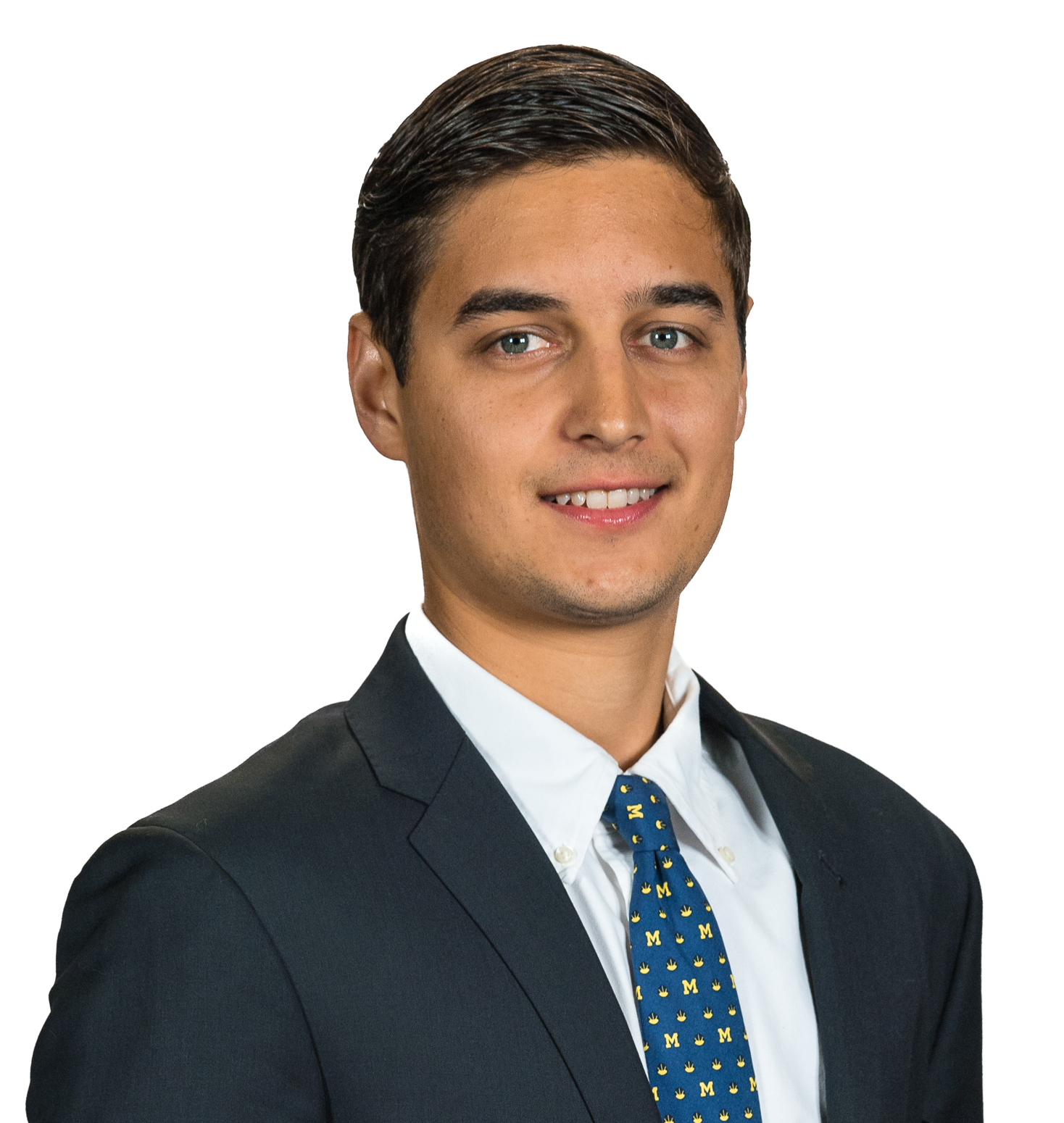 • Bitcoin (BTC, Tech/Adoption "A-") is down yet again today, but the altcoin landscape looks different.

• Ethereum (ETH, Tech/Adoption "A-") holds strong near $1,300.

• DeFi continues to flex its muscles.
In cryptocurrency markets, Bitcoin leads the charge 90% of the time. When Bitcoin is hot, the bulls pull the rest of the market up with the market leader. When it's not, the bears push all other assets down, too.
Well, at least that's almost always the case. There have been some instances when Bitcoin has diverged from the rest of the market … and today might be an early warning sign of another such instance.
One of the most notable market trends in the crypto investment industry is "altcoin season". This is when altcoins make a run without Bitcoin leading the way. Most of the time, this has occurred after BTC experiences a large price run up and investors begin to take some profits and move their money into alternative investments.
Then, altcoins and the smaller assets run wild.
We've been talking about altcoin season for a little while here. While the signs do seem to point in that direction, it's still just a little too early to make a definitive call.
Right now, BTC is at a very critical inflection point near $30,000. If that level breaks, and the BTC price falls even further, it will put pressure on the entire market. If altcoins were to hold their ground in that scenario and not fall with Bitcoin, then we'd be able to definitively call it altcoin season.
The second scenario would be if Bitcoin recovers some ground soon, but altcoins continue to outperform BTC and run even higher. That would also signal altcoin season.
These two scenarios do not account for all the possibilities. But they are the two that we would characterize as most probable. And they are the two scenarios that would signal an exciting altcoin season.
Our outlook on Bitcoin hasn't changed since yesterday; we're still keeping an eye on the 21-day moving average. If the $30,000 level breaks, we might see a drop to $25,000. Keep an eye on those two levels moving forward this week.
Here's a look at Bitcoin in U.S. dollar terms …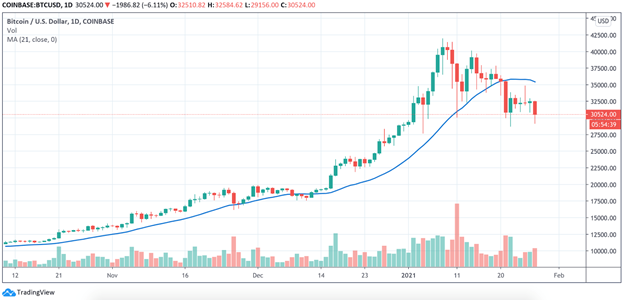 Key levels to watch on Ethereum haven't changed since yesterday, either. ETH is still "channel trading" above its 21-day moving average, as we noted in yesterday's issue.
Here's a look at ETH in U.S. dollar terms …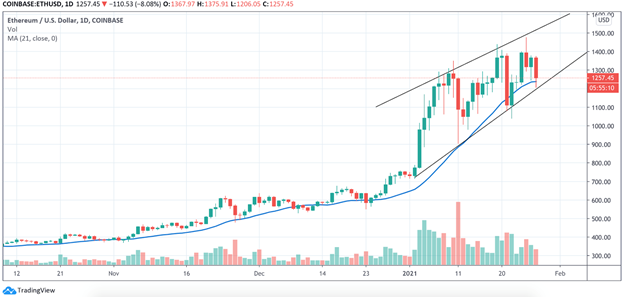 The altcoin season hypothesis is rooted in recent moves by Aave (AAVE, Unrated) and other high-profile DeFi (decentralized finance) assets.
We're in full-on price discovery mode on AAVE, which is trading above the 21-day moving average level of about $180. As long as it remains above that level, we'll remain bullish.
Here's AAVE in U.S. dollar terms …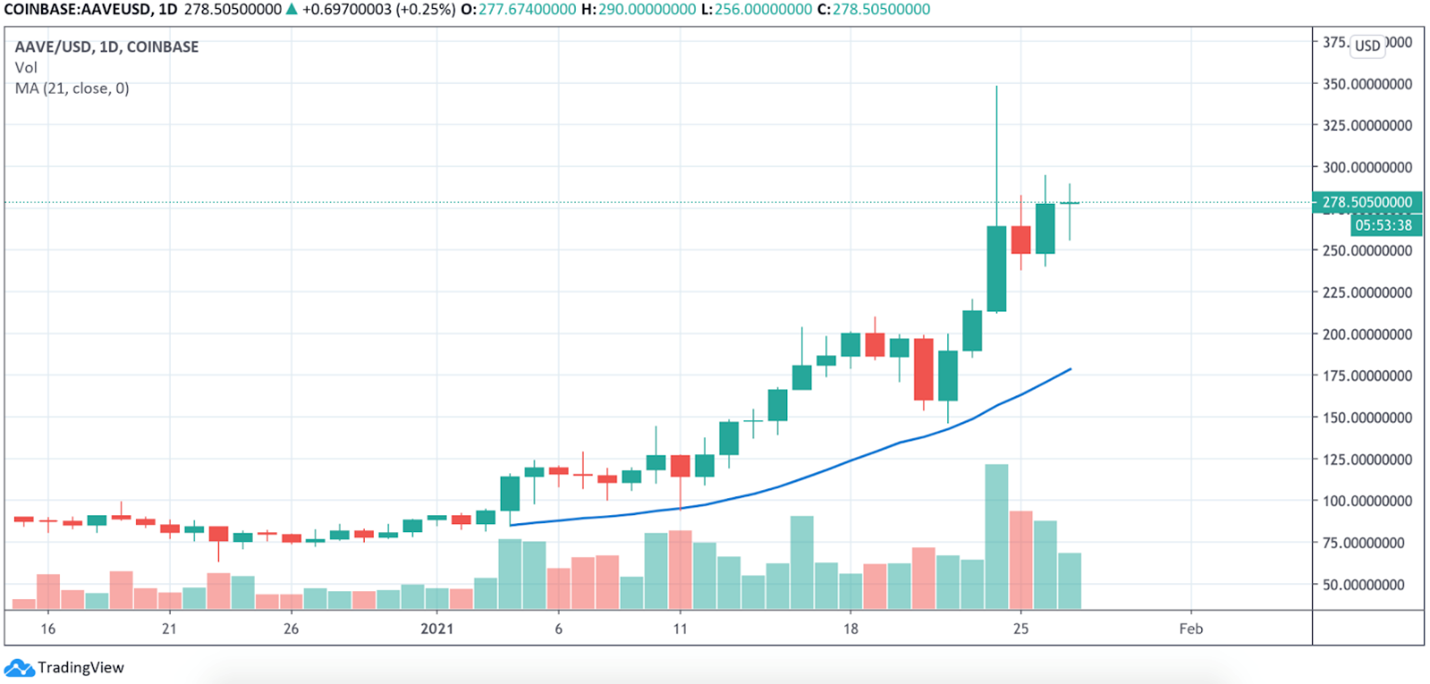 Notable News, Notes and Tweets
• Anthony Pompliano has created a new Cryptocurrency Jobs Board for those interested in working in the industry.

• The Grayscale Premium has been used as an indicator of market bottoms when it's crossed below the 5% level in the past. Today, it's crossed below that level.

• Raoul Pal has released his yearly think piece, "The Inconvenient Truth About Crypto Currencies".

• Finally, Mike Novogratz, CEO of cryptocurrency hedge fund Galaxy Digital, tweeted his take on the wild GameStop Corp. (NYSE: GME) market action.
What's Next
We'll continue to closely watch what Bitcoin does at its current test of $30,000. BTC might still decide the direction of the total market if it breaks below that level.
We'll also keep an eye on Ethereum and the DeFi altcoins to determine whether or not we have officially entered an altcoin season. We'll be using the altcoin-BTC pairs to help make that determination.
It's important to note that, even if BTC does break lower and test $25,000, our medium-term cycle outlook will most likely remain bullish.
Of course, as always, we'll let you know if anything changes with regard to our outlook.
Best,
Alex