How Do You Protect Yourself Against Currency Debasement?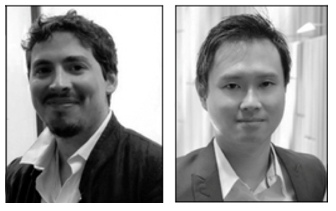 In Friday's weekly update of the Weiss Crypto Ratings indexes action for the seven days through Thursday, Dec. 10, we noted, "Bitcoin's long-term fundamentals look stronger than ever, and any short-term correction is still healthy."
That was the main point of the piece. Some context was needed for what was a "down" week for crypto generally and the biggest player in the game.
Bitcoin (BTC, Tech/Adoption Grade "A-") hit a near-term low around $17,660 early Friday morning on the U.S. east coast — down from the $19,845 neighborhood as recently as Dec. 1.
Over the weekend, however, BTC bounced and is now near $19,160 as of midday Monday according to coinmarketcap.com.
And, as the Federal Reserve's most recent report on money stock measures reveals, fundamentals for crypto are indeed getting better. The Federal Reserve Bank of St. Louis defines "M1 Money Stock" as follows:
M1 includes funds that are readily accessible for spending. M1 consists of: (1) currency outside the U.S. Treasury, Federal Reserve Banks and the vaults of depository institutions; (2) traveler's checks of nonbank issuers; (3) demand deposits; and (4) other checkable deposits (OCDs), which consist primarily of negotiable order of withdrawal (NOW) accounts at depository institutions and credit union share draft accounts. Seasonally adjusted M1 is calculated by summing currency, traveler's checks, demand deposits and OCDs, each seasonally adjusted separately.
Now, here's a fun fact, courtesy of one of FinTwit's most prolific central bank skeptics …
M1 money supply has increased yet another $210B in the week between Nov 23 and Nov 30 on top of the $500B the week prior, that's over $700B in 2 weeks.
M1 Money supply of the United States has increased by 64.5% since the beginning of 2020.
There is no history for this. None. pic.twitter.com/0dkzSmiCrL

— Sven Henrich (@NorthmanTrader) December 13, 2020
("FinTwit" is "Financial Twitter," and it's one way to make sense of what's happening on that platform.)
We ended Friday's update this way:
In a world where governments continue to print money and to spend endlessly, encouraged by rock-bottom interest rates, more and more institutions are acknowledging the need for a viable and sustainable alternative.
Now, consider this:
There are 3.5 billion smart phones on the planet. All of them can hold bitcoin. None of them can hold gold. #Bitcoin is the future.

— Cameron Winklevoss (@cameron) December 12, 2020
Cameron Winklevoss is one half of the famous twins intertwined with Mark Zuckerberg's social media project while all three were at Harvard in the early 2000s. Cameron and his brother, Tyler, founded digital currency exchange Gemini Trust Company and now run crypto-focused Winklevoss Capital Management.
He's clearly "pitching his book," but that's OK. He also happens to be right. This is becoming a self-fulfilling prophesy, as we noted this morning …
DBS Bank of Singapore has officially announced the arrival of its digital assets exchange, with trading starting next week. Valuations go up –> more people enter the space-> infrastructure gets built -> valuations go up …and the cycle continues.

— Weiss Crypto Ratings (@WeissCrypto) December 14, 2020
That's where we are today: "Valuations go up –> more people enter the space –> infrastructure gets built –> valuations go up … and the cycle continues."
Best,
Juan and Bruce