IRS Interest Gives Crypto Credibility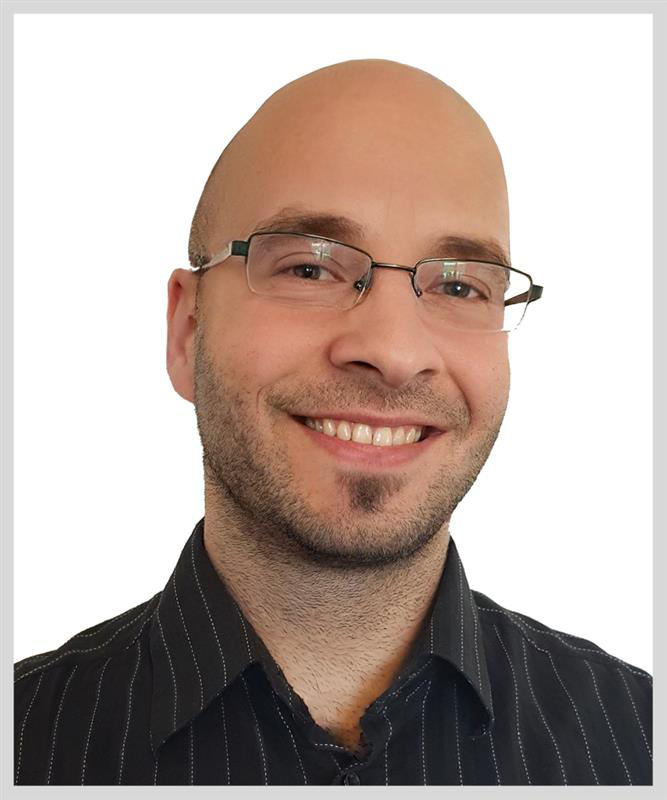 Welcome to yet another week of the grueling crypto recovery. What started on May 19 will take some time to unravel, and as my colleague Alex Benfield has stated, it may be weeks — if not months — before Bitcoin (BTC, Tech/Adoption Grade "A-") fully recovers.
In addition to being nerve-wracking and, for some, homewrecking, this latest correction has had a sobering effect on our Twitter, Inc. (NYSE: TWTR) community: namely, their disenchantment with the TechnoKing of Tesla, Inc. (Nasdaq: TSLA), Elon Musk.
This week's most liked tweet is proof of that:
Elon Musk has tweeted about #Bitcoin again. The only thing confirmed is that he likes to tweet a lot about the stuff he does not know much about. It would behoove investors to simply ignore his opinions on this matter from now on. $BTC https://t.co/uiQ4HUJXNM

— Weiss Crypto (@WeissCrypto) May 24, 2021
However, there are some that don't quite agree. These dissenters are still eager to give Musk the credit they believe he deserves:
If you watched pomp + O'Lear latest converation, you would spot how big investors talk about "dirty coal-mined" bitcoin from China. Elon is doing us a favour, pushing green mining so smart money can join, adoption start. He brough the debate and things are moving.

— Just Peter (@Tongpo987789) May 24, 2021
Our opinion on the matter has always been the same: Musk is a smart person, knowledgeable on many fronts. But crypto isn't one of them.
While we do believe Bitcoin mining should be more eco-friendly (and it already is more than mainstream media cares to admit), making that trend happen shouldn't be in the hands of the multitalented tech mogul.
Instead, our take was that Michael Saylor and/or Nic Carter would make far better candidates to restructure the crypto mining.
However, it's worth noting an opposing opinion of our followers Lukas and Jaromir (@cardanians.io) who implied that anyone having influence over the miners will ultimately prove bad for decentralization:
Bitcoin does not need leaders. Checking miners mean that somebody will know them. It is bad for decentralization. In the PoS network like #Cardano, people can delegate ADA coins and remain anonymous. Moreover, there is no problem with wasting energy.

— Cardanians.io (🥩 stake with us 👉 CRDNS 🏊) (@Cardanians_io) May 26, 2021
What's your take on this? Let us know by tweeting at us using the #WeissCryptoAlert hashtag.
Now, it's time to move on from Musk's musings into a more somber topic. Benjamin Franklin once said that nothing is certain except for death and taxes. And the taxation framework for crypto is slowly but surely being shaped:
#IRS has announced a plan for monitoring crypto #taxes — US investors will have to report #cryptocurrency transactions at or near $10K. This is another step in a slow, painful, but ultimately beneficial process of regulation legitimizing the cryptocurrency industry.

— Weiss Crypto (@WeissCrypto) May 21, 2021
Our take may ruffle some feathers ... and if you read the comments, you'll see that it has! But it comes with a good reason: The U.S. is lagging the rest of the world in crypto innovation and has been for quite some time.
One reason is the stubbornness of governmental structures to recognize the legitimacy of the crypto market. Instead, it's seen as shady, speculative and crime-ridden. Having the IRS step in shows the willingness of that very same government to accept that crypto is here to stay and give it legitimacy by means of taxation.
You see, gains made by illicit activities DO NOT get taxed. Instead, they usually get funneled back into the relevant police departments to aid in future crime prevention. So, yes, the government will rake in tax money, but that money won't just disappear. Instead, it will most likely be used towards providing a formal, public framework that will enhance public education, protection and — finally — mainstream adoption.
Most importantly, this sends a clear message that trading crypto is a normal, legal activity. If there ever was any doubt, it should now be clear that cryptocurrencies are here to stay, and anyone and everyone should be able to openly trade the assets.
While this comes as no surprise to us, the mainstream media is just coming to realize this hard-hitting truth:
There's another big indicator proving mainstream crypto adoption: institutional investors. Fund managers and traditional investors have done a 180 and see the error of their ways. Surprisingly, institutional adoption is not a new trend; it's been around for quite some time, though there's been a distinct uptick in momentum recently.
The convert of the week was none other than Bridgewater Associates founder and investment legend Ray Dalio:
The most pleasant surprise of the week was combing through our Twitter feed to discover that my earlier article was in our top five posts.
I'm glad the community finds these weekly reviews informative, and I encourage everyone to step in and post their comments and questions using the #WeissCryptoAlert hashtag. Rest assured, I read all of them and do my best to provide answers to even the most technical questions, seeking assistance from the amazing crypto experts I have the honor and privilege of working with.
While they cannot provide individual investment advice, I'm sure they will be more than happy to respond to general inquiries and provide insight concerning the projects you may be interested in.
Until next week, stay safe and trade smart.
Best,
Jurica Dujmović