Jurica Dujmovic
|
Digital Artist & Crypto Specialist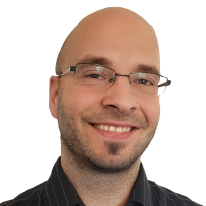 Jurica "Jure" Dujmović is a digital artist. Beyond designing, producing and managing images, videos, logos and more for the web and social media, he has amassed a deep well of expertise in the rapidly evolving sphere of non-fungible tokens (NFTs).
Jure has been a creator, collector and investor in the NFT space since its inception nearly a decade ago. Along the way, he co-founded and continues to run NFTBusinessBuilder.com, a platform that empowers businesses to harness the potential of NFTs and the web3 space.
Digital art is just one of Jure's passions. Digital currencies, aka cryptos, are another.
His profound analysis of NFT artists' vision and astute understanding of the crypto markets has now culminated in his new role as interim editor of NFT Wealth Builder, the first and only known publication that delivers deep insights into promising NFT collections and related investment opportunities.
Additionally, Jure has delivered cutting-edge insights on science, technology, privacy, security and futurism to MarketWatch readers since 2014. His opinion pieces have earned him recognition as one of the top three contributors for three consecutive years.
Jurica Dujmovic's Articles