Jurica Dujmovic
|
Media & Marketing Specialist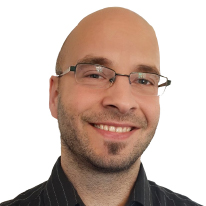 Since 2014, Jurica Dujmovic has been a regular columnist for MarketWatch, covering science, technology, privacy, security and futurism.
His articles have earned him the title of one of the top three most popular contributors for three consecutive years. And plus, they have also been published in multiple Croatian webzines and business portals.
At Weiss since 2011, Jurica edits and manages social media content and contributes regularly to Weiss Crypto Alert.
Jurica Dujmovic's Articles