Leverage Purge Sends Prices Sliding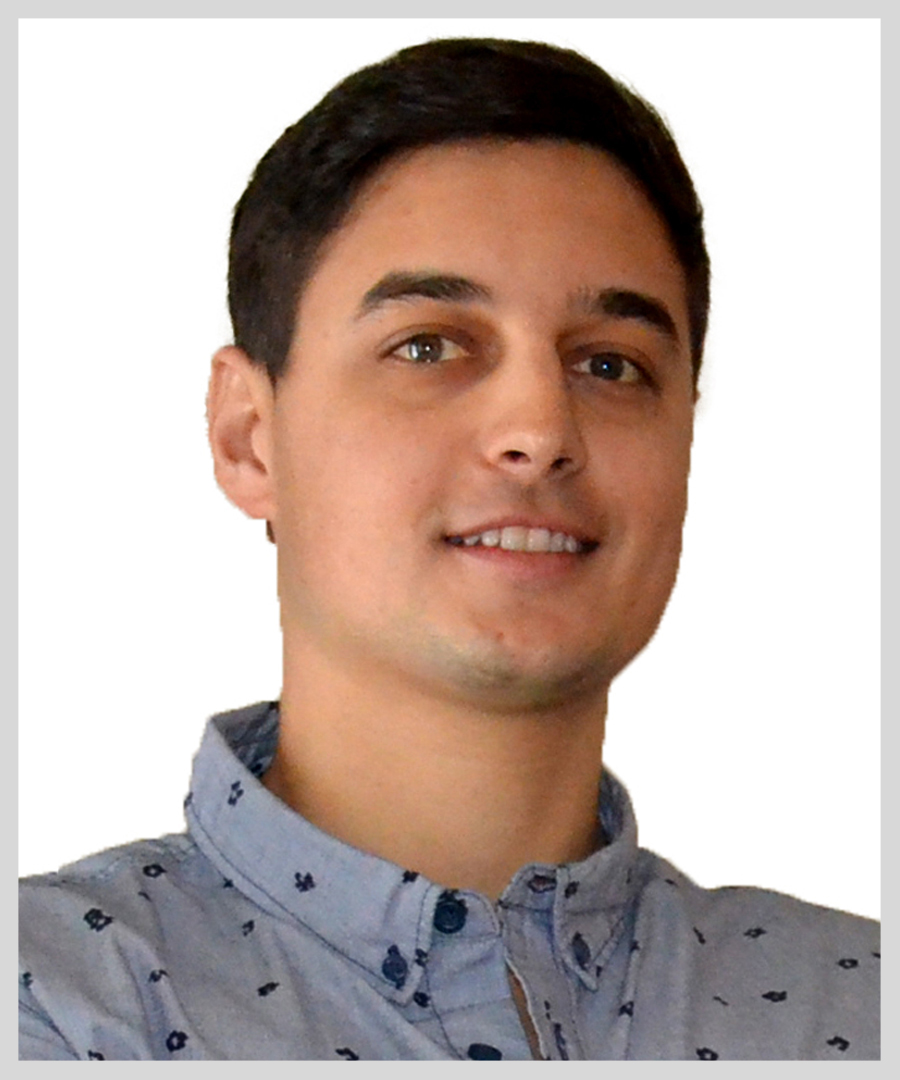 • Bitcoin (BTC, Tech/Adoption Grade "A-") has slipped since the beginning of the week but is holding a key support level.

• Ethereum (ETH, Tech/Adoption Grade "A") has shown a bit of resilience and is also holding a strong area of support.
Unless you were hiding under a rock yesterday, you are aware of the recent pullback in cryptocurrency prices. Due to a combination of both bad regulatory news and a de-winding of leverage in the form of mass liquidations, crypto prices dropped across the board.
Bitcoin was no different, and after not being able to clear $53,000 on Monday, BTC fell down to prices as low as sub-$43,000 briefly yesterday. Since the initial crash in prices, BTC has spent the majority of the last 24 hours trading between $46,000 and $48,000.
If BTC closes beneath $46,000, we may see it slowly trickle down to support near the $42,000 level — and that is a crucial level to hold. A break below $42,000 would send Bitcoin into neutral territory, ending the current bullish cycle.
We don't expect prices to skid that dramatically as we've likely already seen the worst of this. That said, it might take up to a few weeks for Bitcoin to get rolling again, so remain patient.
Here's BTC in U.S. dollar terms via Coinbase (Nasdaq: COIN):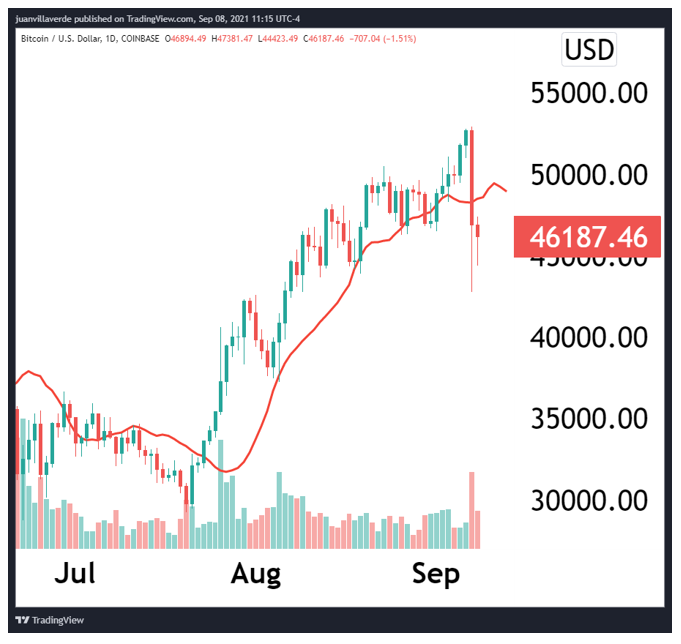 Ethereum prices also took a little dive yesterday, although when looking at the chart, the situation doesn't seem nearly as dire.
ETH had been trading just under $4,000 since the end of last week before tumbling down to a brief low of $3,000 yesterday. However, the purple area on the following chart that had been serving as resistance earlier last week acted as support yesterday, and ETH is currently trading just at the top of that area now.
That area — between $3,300 and $3,400 — has acted as a solid support for ETH over the last two days, and there's a chance ETH will continue to hold that level. But, if the support breaks down, ETH would likely retest that $3,000 level. Try to watch for higher lows in the coming days to confirm the bullish trend.
Here's ETH in U.S. dollar terms via Coinbase: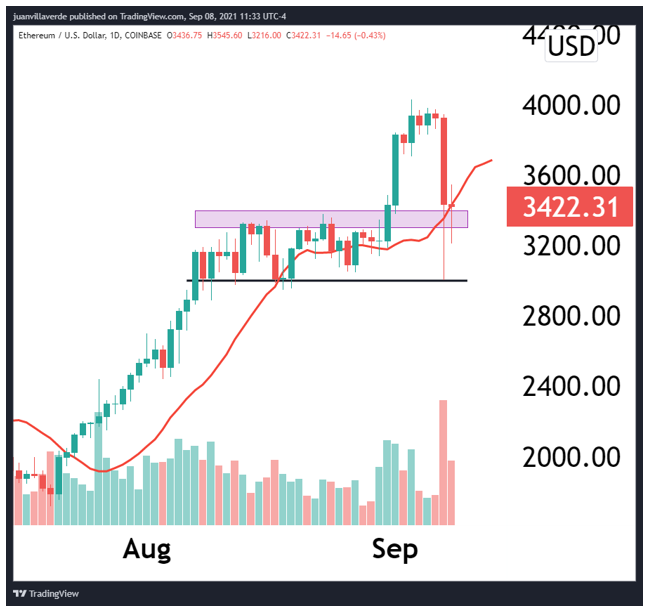 Notable News, Notes and Tweets
• Brian Armstrong, the CEO of Coinbase, explains how the SEC has been strong-arming Coinbase lately over their new lending service.

• Speculation has been rising that this is an attempt by the SEC to learn more names of users who could potentially use DeFi.

• We are not the only people concerned with the latest targets by the SEC, as Ryan Selkis of Messari points out the good that these crypto companies do for their users.
What's Next
The unfortunate reality of these super exciting bull markets is that they come hand-in-hand with these abrupt price corrections of 20% or more. We've all been here before, as we all witnessed the March 2020 correction and the May 2021 correction. We know that during a bull market, these price dips will happen, but eventually the market will cruise past its old highs.
We are still firmly in a bull market, and what you will need over the course of the next few weeks is some resolve and patience.
This recent news about the SEC targeting Coinbase is concerning, but not likely in the way that you think. Bitcoin and the crypto markets will shake off this news in the long run, but if U.S. regulators continue down this path of harsh and unfair regulation onto U.S.-based crypto companies, things will not end well for the United States.
If things keep going down this bad path, eventually companies and crypto users will move away from the U.S. and bring their money with them.
The crypto industry iterates and grows at a tremendous pace, and by forcing it to comply with antiquated rules and standards, it will cripple U.S. crypto companies. Trust me, other nations will gladly play the part of crypto- friendly paradise if the U.S. chooses unwisely.
Regulators should take caution, because there are plenty of good faith U.S. crypto users who would love to educate you on this space and work with you.
Don't push them away.
Best,
Alex