Near-Zero Interest Rates and Resurgent Inflation Are Here to Stay. What to do?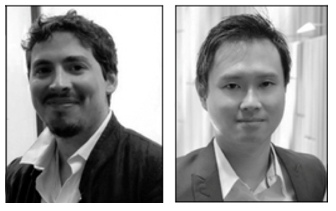 When the Federal Reserve slashed interest rates and printed a mountain of money in response to the 2008 global financial crisis, they said these steps were only a temporary emergency measure.
They did the same thing a few years later in response to the European debt crisis, while continuing to insist these measures were only temporary.
Then pandemic panic hit. Again, the Fed slashed interest rates and printed another mountain of money. But this time, claims these policies were just temporary … began to wear a little thin.
Of course, keen observers of all-things money always knew this was a farce. Flagrant money-printing, once begun, is a tough habit to break.
Debt is now so astronomical in size the merest whiff of higher interest expense threatens to push vast swaths of the economy into bankruptcy.
As this reality sinks in, more and more hedge funds and institutional investors are concluding zero interest rates and unlimited money printing are here to stay. And they're voting with their money.
Big-Foot Investors Warming up to Bitcoin
Here are some highlights:
• Physically-settled Bitcoin (BTC, Tech/Adoption Grade "A-") futures — which permit institutional investors to take physical delivery of actual BTC — are surging in popularity. In January, physically-settled contracts accounted for less than half the Bitcoin futures trading on the Intercontinental Exchange. Now, it's 72% and climbing.
• Legendary trader Paul Tudor Jones said his flagship fund will buy Bitcoin.
• Grayscale Investments, sponsor of America's first Bitcoin stock fund, Bitcoin Trust (OTC: GBTC), scooped up 17,100 more BTC the week ending Sept. 29. That brings total holdings to a whopping 449,800 BTC. That's 2.4% of Bitcoin's total circulating supply!
• Enterprise software house MicroStrategy announced it would move the bulk of its cash position (some $500 million) to Bitcoin. In doing so, CEO Michael Saylor put forth two compelling reasons to load up on Bitcoin:
[1] Forget consumer-price inflation, it's asset price inflation you should worry about — which is running 6% to 15% a year. That's also about how fast real estate, college costs and stock prices are going up. Put money in a bank? You may as well set it on fire!

[2] Of all safe-haven assets, Bitcoin is the best by far. Gold is already near all-time highs. Buy it here, and maybe you double your money (over many years). But Bitcoin's market cap is only about 1/50th the size of precious metals as an asset class. That's enough room for several thousand percent gains as it catches up with gold.
And as professional money-managers warm up to crypto, beware of an impending avalanche effect. As Bitcoin attracts more and more institutional money, other fund managers are going to be forced to buy it. Because none of them can afford to underperform their peers by not having Bitcoin in their portfolios.
Money Like a Melting Ice Cube
We live in world where the purchasing power of money is being drained away by central banks at breakneck speed. This naturally lifts the prices of everything, including investment assets, and especially safe havens like Bitcoin.
But beyond its safe-haven appeal, Bitcoin also represents an emerging technology — that most investors around the world don't understand and are therefore still skeptical about.
But as cryptocurrencies go mainstream over the next decade, they're going to make millions of otherwise ordinary investors who buy crypto now vastly rich. You and I may as well be among them!
Money melting like an ice cube has changed the nature of investing. With the prices of all assets going up, winning investing boils down to zeroing in on those that go up fastest.
And in this respect, no other asset class can hold a candle to cryptocurrencies going forward. Top-rated Weiss cryptos are the cream of the crop. They can multiply your money 5-fold, 15-fold, even 100-fold in less than a decade.
The choice, as they say, is yours.
Best,
Juan and Bruce