SNX: The Little-Known Coin at the Heart of Crypto's Red-Hot DeFi Sector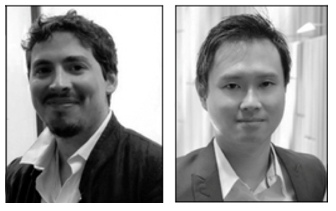 DeFi stands for Decentralized Finance. Basically, it's borrowing, lending and trading financial assets on the blockchain.
With no traditional intermediary — bank, broker or stock-exchange — standing in the middle and taking a slice of every transaction.
DeFi is growing like crazy, because the services it provides cost far less and require far less time than those from legacy providers ... like brick-and-mortar banks, or human brokers.
This chart (right) tracks the total dollar value of the assets locked up inside various DeFi platforms (TVL) to collateralize loans and leveraged trading.
Over just the last three months, TVL has surged from about $900 million to $4.4 billion.
A Coin at the Heart of
Crypto's Booming DeFi Sector
Synthetix (SNX) is a decentralized exchange where you can trade just about any asset with vastly lower transaction costs and far less time for settlement.
Take stocks, for example.
When you buy shares the old-fashioned way, a parade of intermediaries — brokers, dealers, market-makers and custodians — typically stand between you and the seller.
Why are they there? Largely to guarantee the fairness and integrity of the transaction.
Synthetix dispenses with these intermediaries, but still allows traders to do business with folks they don't know and have no reason to trust — with no fear of getting cheated. That's because the blockchain automatically ensures the integrity of every transaction — and at a fraction of the cost of the customary army of middlemen.
Because of this, traditional asset brokers, banks, and other intermediaries increasing face an existential threat to their business model. DeFi platforms like Synthetix are going to eat their lunch!
And it's not just traditional stockbrokers who're at risk. You can trade just about any asset under the sun on Synthetix including gold, fiat currencies, all manner of crypto assets, and theoretically, even real estate.
Who Can Use Synthetix?
Answer: Anyone with an asset to trade and an Ethereum (ETH, Tech/Adoption Grade "A") wallet address.
There's no verification process of any kind. Simply sign a message with your private Ethereum key and you're good to go from anywhere in the world.
Owners of SNX, Synthetix's native token, stake their coins to create synthetic instruments called synths — which are used for trading on the platform. (Staking means coin-holders can participate in enabling and validating transactions and claim the rewards for doing so.)
• sUSD is a synth that's pegged to the USD, much like the stablecoin DAI. sJPY and sEUR are stablecoins pegged to the yen and Euro, respectively.

• sBTC and sETH are synths representing Bitcoin (BTC, Tech/Adoption Grade "A-") and Ethereum.

• sFTSE and sNIKKEI are synths representing the London Stock Exchange's FTSE stock index and the Tokyo Stock Exchange's Nikkei stock index.

• sXAU and sXAG are synths pegged to gold and silver.
These synths and others are all available for trading. Synthetix does not use the order book model for trades. Instead, liquidity depends on the amount of SNX collateralized. The more collateral put in, the more synths can be generated, the more liquid the corresponding trading pair.
Key Reasons We're Bullish on SNX:
1] Meteoric growth.
We've already noted how Synthetix's ability to offer better, faster, cheaper service is set to cannibalize old-fashioned asset broking. Buying the token allows you to share in the enormous value that's going to be created in doing this.
Despite the blistering growth of DeFi as a sector, the combined market cap of all DeFi platforms is still only $4.1 billion. That's less than one-tenth the size of all smart-contract platforms, which run about $45.7 billion.
That means DeFi still has tremendous room to grow. And as one of the world's top DeFi platforms, Synthetix is bound to capture a big chunk of it.
2] Staking rewards.
0.3% of every trade taking place on Synthetix goes into a sUSD fee pool, which is distributed to SNX coin holders in proportion to the size of their stakes. Synthetix staking procedures are complicated and rewards vary with trading on the platform. But they can still be quite substantial.
On top of that, staked coins are also eligible to receive block rewards. These are additional SNX created from time to time during Synthetix's first six years of operation to increase overall liquidity. (For the full schedule, click here.)
Altogether, these rewards are so attractive that a whopping 70% to 80% of the entire SNX supply is staked. This is a big deal because coins staked as collateral for synths are sequestered on the blockchain. And that amounts to a monster subtraction from circulating supply.
And with fewer and fewer coins available for normal buying and selling ... it doesn't take much buying pressure to send prices up sharply.
3] Futures and leveraged trading are the golden goose of crypto.
And Synthetix is just beginning to launch them.
The market for derivatives trading is gigantic. In the case of stocks, there are close to $70 trillion of equities trading around the world. But there are probably close to $700 trillion worth of options, futures and other derivatives trading on top of these equities.
This 1-to-10 ratio shows the potential scope for growth of crypto derivatives, which today are basically still in their infancy.
And buying SNX is like buying stock in a highly-liquid crypto exchange with derivatives trading. And while futures and leveraged trading have not yet been launched, binary options started trading on July 1.
And what happened next was instructive: Within 24 hours, 250,000 sUSD were deployed into this new market. Within a week, SNX jumped from $1.90 to $2.60. And now, just 44 days later, SNX is $5 coin and climbing.
This is just a taste of the gains that are likely in store as Synthetix launches crypto futures and leveraged trading — sometime between now and year end.
Combine all three of these reasons, and we think you can probably see how our forecast for SNX to triple by year end is actually quite conservative. In truth, your gains could be a lot larger.
How to Buy SNX
For U.S. residents, one of the easiest ways is to download the Dharma digital wallet to your smartphone by clicking here.
After signing up for an account, use your charge card to buy Ethereum or stablecoin USDC. Then, from inside the wallet, you can swap it for SNX.
Alternatively, you could download the Argent wallet (click here), which is similar in form and function.
For non-U.S. residents, SNX can be purchased from the following list of centralized cryptocurrency exchanges. Of these, probably Binance and KuCoin are best known.
For your information, Weiss Crypto Alert accepts no compensation whatsoever for steering readers to any digital wallet, cryptocurrency exchange, or blockchain lending platform. (Aside from trading accounts that we may have, we have no business relationships with any we cover.)
Best,
Juan and Bruce