The Little-Known Crypto at the Sweet Spot of the Information Explosion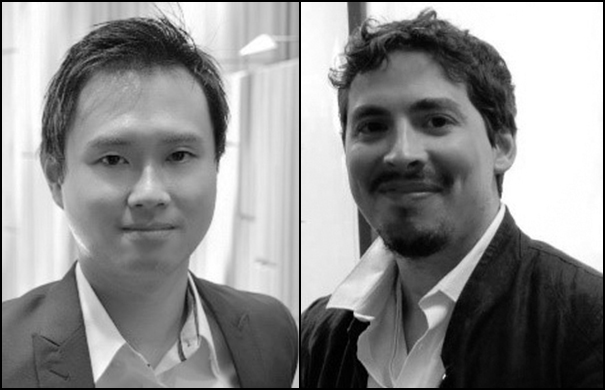 The vast majority of the 2,647 cryptocurrencies listed by CoinMarketCap.com trade on nothing more than hopes and dreams. Only a few have real world use cases.
And of those, almost none are as well-positioned to cash in on the most explosively expanding segment of the crypto revolution: the burgeoning growth of smart-contracts as Chainlink (LINK).
Smart contracts are at the heart of everything cryptos do (beyond just making payments)
So, it's hardly an exaggeration to say they pretty much are the future of crypto. Starting with Ethereum (ETH, Tech/Adoption Grade "A"), virtually all second- and third-generation cryptocurrencies use smart contracts in some way or other.
In a nutshell, smart contracts are pieces of computer code on the blockchain that:
Store funds until certain conditions are met, and then release them
With $1 Billion Total Collateral , DeFi
Is Re-Inventing Lending and Borrowing
as Fast as the Fed Can Print Money
That makes it a great example of the explosive growth of smart contracts — that do just about everything a traditional banker would do, including ...
Matching up potential lenders with borrowers, while ensuring that …
All principle payments and re-payment are correctly made on time,
Interest is properly charged or paid, and
All appropriate fees are collected.
However, smart contracts are creatures of the blockchain with no inherent connection to the outside world.
So, they have no way of knowing what market interest or exchange rates are, what various assets used as collateral are worth, or even what day it is. All this critical data has to come from external sources.
And that's where Chainlink (LINK, Tech/Adoption Grade "B") comes in. It's the real-word data supplier to smart contracts. And all charges for these services are payable in LINK.
Chainlink is the fuel smart contracts run on. And with the number of smart contracts growing exponentially, demand for Chainlink is set to explode.
Unlike Most New Cryptos,
Chainlink Already Has
Robust Adoption
Thousands of new cryptos have come to market in recent years, all claiming to be new and improved versions of Bitcoin (BTC, Tech/Adoption Grade "A") or Ethereum. A good many of them never amounted to a hill of beans — even though they have first-rate technology.
Why is that? Because they never managed to attract a critical, self-sustaining mass of users. Lacking sufficient adoption, they just withered on the vine — so to speak.
In fact, adoption is one of the most important indicators Weiss Cryptocurrency Ratings uses to identify promising cryptos to invest in. And it's here that Chainlink really shines. For example,
Cryptocurrencies like Ethereum, Tezos (XTZ, Tech/Adoption Grade "B-"), Fantom (FTM, Tech/Adoption Grade "C"), Solana, Polkadot (DOT, Unrated), Icon (ICX, Tech/Adoption Grade "C"), HPB (HPB, Tech/Adoption Grade "D") and Zilliqa (ZIL, Tech/Adoption Grade "D+") all run smart contracts that use or will use Chainlink to feed them real world data.
This is all the more remarkable when you consider Chainlink is so new it has not had time to even properly market itself. When they finally get around to that, you're likely going to see even more explosive growth in adoption and demand.
Bottom line: Robust adoption is very bullish indeed for Chainlink going forward.
LINK Is the Currency Blockchains
Use to Pay for Data. Because
Data Is Valuable, So Is LINK
Suppose, for example, a smart contract requires the current market price of ETH to complete a transaction. Suppose one data source for this information is the crypto exchange giant, Binance.com.
The smart contract would then pay Binance in LINK tokens for the desired information. Thus, LINK is the currency for buying data.
Of course, this is a somewhat oversimplified example. In the real world, there would almost never be just one data source. Instead, there would be multiple sources — say, Binance and Coinbase — for redundancy and to protect against error.
Moreover, to be able to do business with Chainlink, data sources must first stake a hefty deposit in LINK. And if caught misbehaving (for example, reporting fake prices), this deposit is confiscated.
This provides a measure of security and incentivizes data sources to follow the rules.
Smart Contracts Are the Vanguard
in the Cryptocurrency Revolution,
and LINK Is Leading the Charge
The near-exponential growth of smart contracts also means near-exponential demand for Chainlink, going forward — and the information it provides.
On top of that, unlike most new cryptos, Chainlink already has robust and growing adoption by legions of real-world users. This is one of the most important indicators we look for when searching for cryptos to invest in.
Taking all of the forgoing into account, we reckon LINK could trade as high as $20. Which is almost five times what it trades for today. Investors would be smart to keep LINK on their radar.
Best wishes,
Juan and Bruce