With Bitcoin Back Above $50,000, It's Time to Ask, 'What's Next?'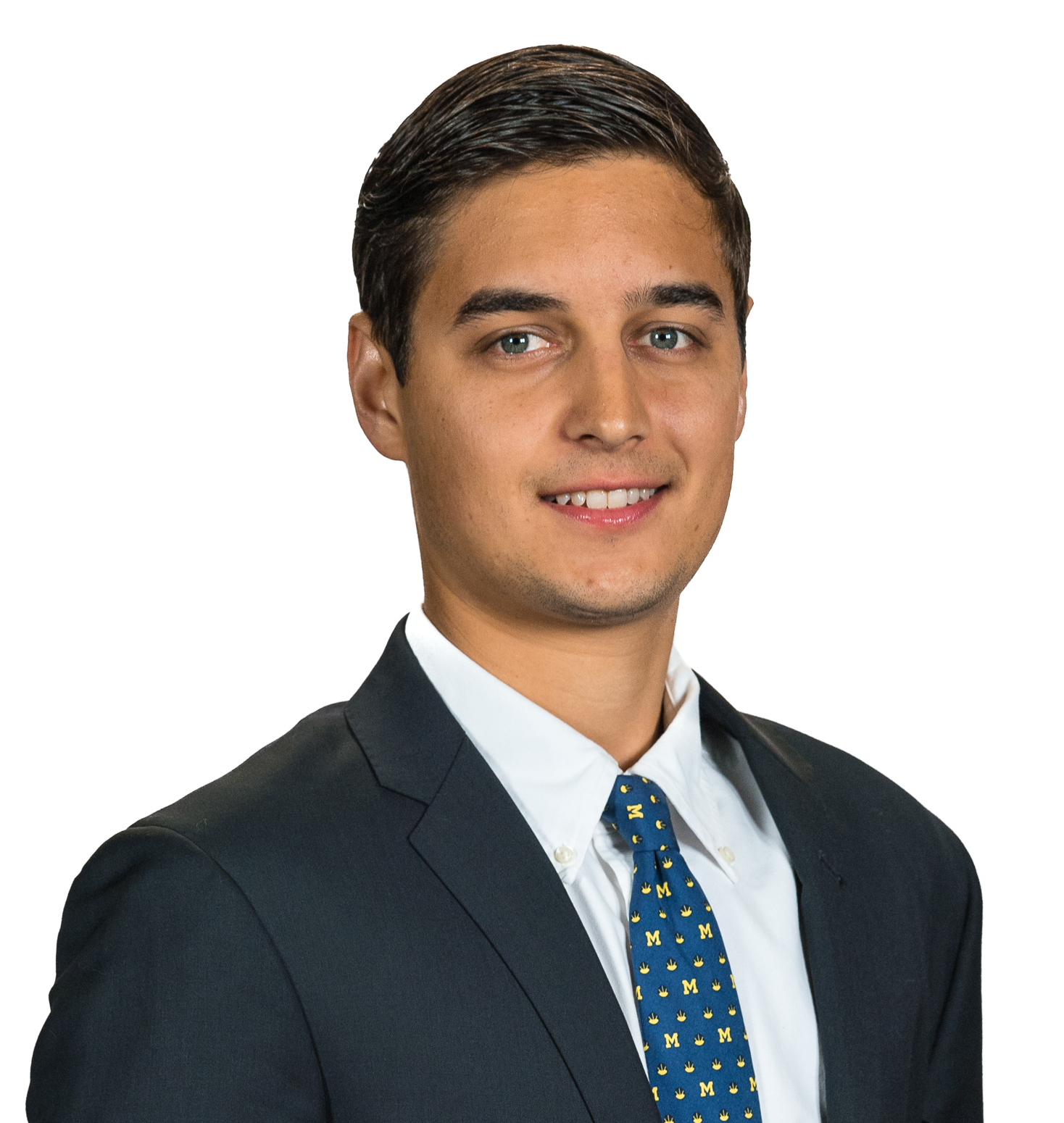 • Bitcoin (BTC, Tech/Adoption Grade "A-") soared back with force today and is holding ground above $51,000.

• Ethereum (ETH, Tech/Adoption Grade "A-") is back above $1,800 today and looks primed for a big move.

• Litecoin (LTC Tech/Adoption Grade "B-") is leading the way as altcoins also make up ground they lost yesterday.
Bitcoin, after shooting all the way above $51,000, is captivating audiences around the world yet again. Large corporations have taken notice and have begun allocating portions of their cash positions to buy the King of Crypto.
There seems to be a new application for a Bitcoin-focused exchange-traded fund every week. Governments are taking the first steps toward building their own digital currencies. Reddit traders have shifted some of their attention from meme stocks to Dogecoin (DOGE, Technology/Adoption Grade "C+").
We're experiencing the exciting craze of a crypto bull market, one that's sending most coins to record highs.
The King of Crypto has smashed through $50,000, a critically important psychological resistance level, and is a 100% gain away from becoming a six-figure asset. In fact, BTC is only a couple thousand dollars away from a trillion-dollar market capitalization.
Here's Bitcoin in U.S. dollar terms via Coinbase: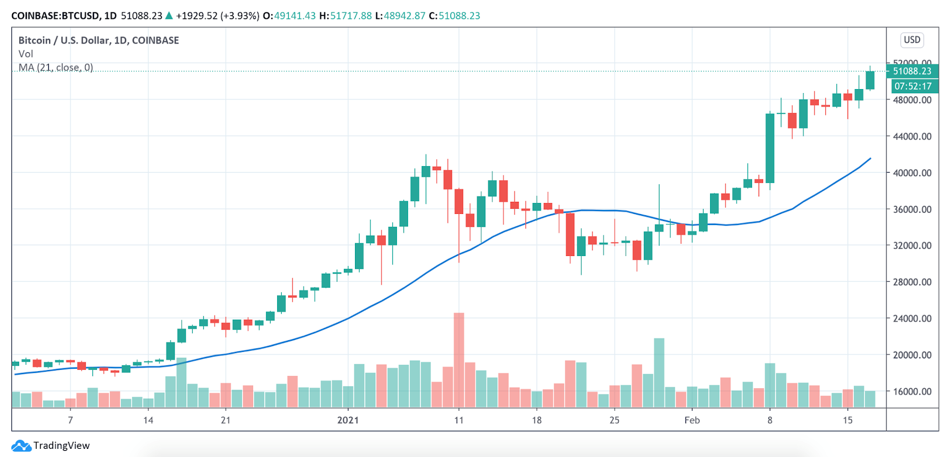 Ethereum continues to dance around the $1,800 level, as the bulls have pushed it back above it once again.
ETH has been trading sideways for a week now. The main level we're looking at is $2,000. A break above $2,000 will shift the power balance heavily into the bulls' favor. Until then, short-term sentiment will remain neutral, though the long-term outlook is still very bullish.
Here's ETH in U.S. dollar terms via Coinbase: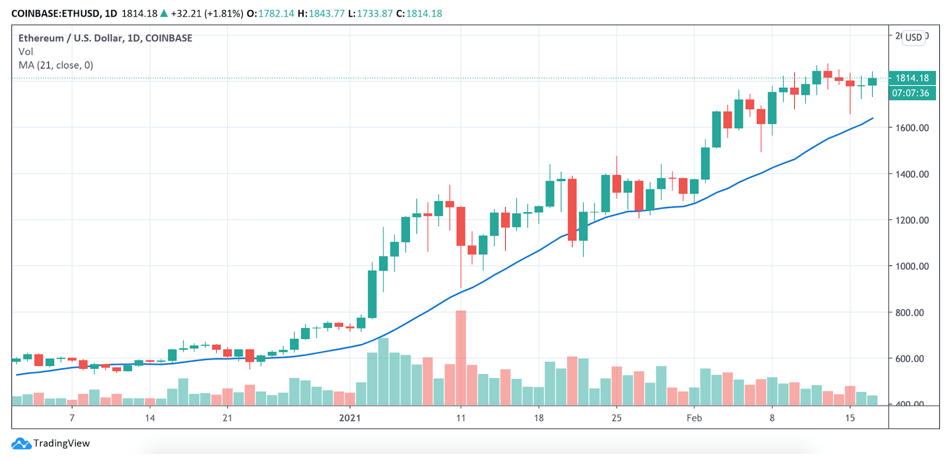 Litecoin is back to recent highs near $227 today after a brief dip earlier in the week. LTC, considered one of the blue-chip altcoins, has been a top 10 crypto for years now.
During cryptocurrency market cycles, momentum tends to shift from Bitcoin to blue-chip altcoins to mid-size altcoins to lesser-known small-cap altcoins before going back to Bitcoin again.
We can see this cycle repeat multiple times within a bull market. It's worth noting that, while we've seen impressive growth in some DeFi (decentralized finance) altcoins, we've yet to see new highs for many blue-chip cryptocurrencies, suggesting we're still in the very early stages of that altcoin return cycle.
Here's LTC in U.S. dollar terms via Coinbase: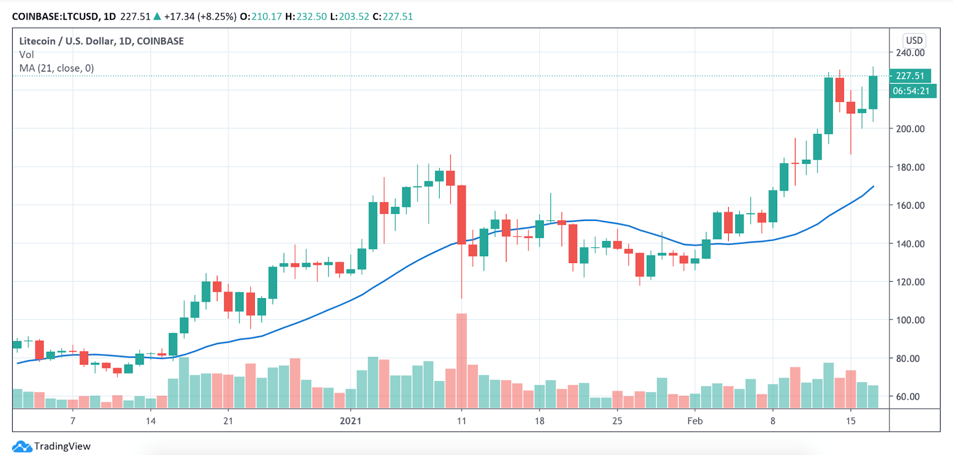 Notable News, Notes and Tweets
• Cryptocurrency news site Cointelegraph celebrates Bitcoin's break to new highs.

• Dan Held of Kraken shares a thought on Blackrock's announcement that it's "started to dabble" in Bitcoin.

• A signal of further growth in the non-fungible token market, Christie's has announced an auction for an NFT by digital artist Beeple.
What's Next
When Bitcoin leads the crypto market, as it is today, it's unwise to fight the momentum.
The trend is your friend in this case, and, with Bitcoin setting new all-time highs, the overall market outlook remains heavily bullish. We expect this bullish momentum to carry over into blue-chip altcoins next, as the cryptocurrency altcoin market cycle progresses.
As long as Bitcoin is setting new all-time highs, the broader market outlook will remain bullish, and the environment for new, breakthrough projects will be rich.
Best,
Alex