2 Small-Cap Gold Producers With Big Plans
On Tuesday, I gave you the bullish case for silver. Indeed, precious metals are rallying for all the reasons I gave you, plus an overriding short-term factor: The U.S. dollar seems to be peaking against other currencies.
The U.S. dollar index is down nearly 4% since its peak last month, which is a big move for a currency.
Why is the dollar getting weaker? As I explained to my premium members when I recommended new dollar-leveraged trades earlier this week:
On Friday, two Federal Reserve members blinked on the central bank's relentless interest rate hikes. Charles Evans (Chicago) and Mary Daly (San Francisco) warned that rates could go too high.

The market is taking this to mean that, while we'll see a 75-basis-point hike at the Fed's November meeting, the December meeting will be just a 50-basis-point hike. And an end to rate hikes may come sooner than later.

Yes, it's all anticipation. The Fed could crush this optimism at its next meeting. But while the stock market has been described variously as a counting machine and a weighing machine in the past, today's modern stock market has become an anticipation machine. Anticipation determines price.
So, that's why precious metals look good. The larger miners will move first because that's how the market works. But it's never too early to start putting together a shopping list of junior miners, developers and explorers.
Recently, I attended the New Orleans Investment Conference where I interviewed several up-and-coming junior miners also in attendance. Today, I'm going to share two of those videos with you that I previously only showed to my premium members.
Why do I like these companies? Because management is forward-thinking — and they think big. That can really light a fire under stocks when the rally starts.
Interview No. 1: Calibre Mining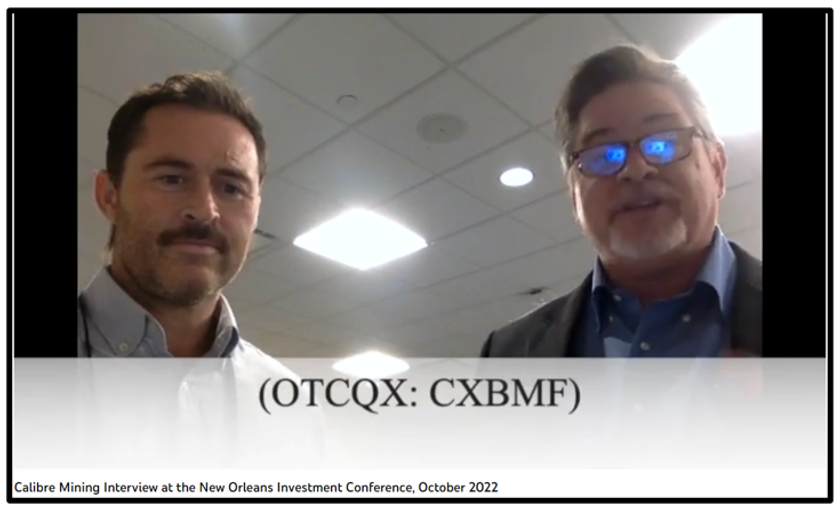 Interview with CEO Ryan King.
Click here
to watch the video.
I've talked to Ryan King for years. He used to work for another gold miner that was bought out at a big premium, and now he's with Calibre Mining (CXBMF). It also trades on the Toronto Stock Exchange under the symbol CXB.
Calibre has a market cap of $257 million and produces gold in Nicaragua and Nevada. It produces more than 200,000 ounces of gold, and it's going to see production AND gold grades rise going forward.
Watch the video for the rest of the scoop.
Interview No. 2: Avino Silver & Gold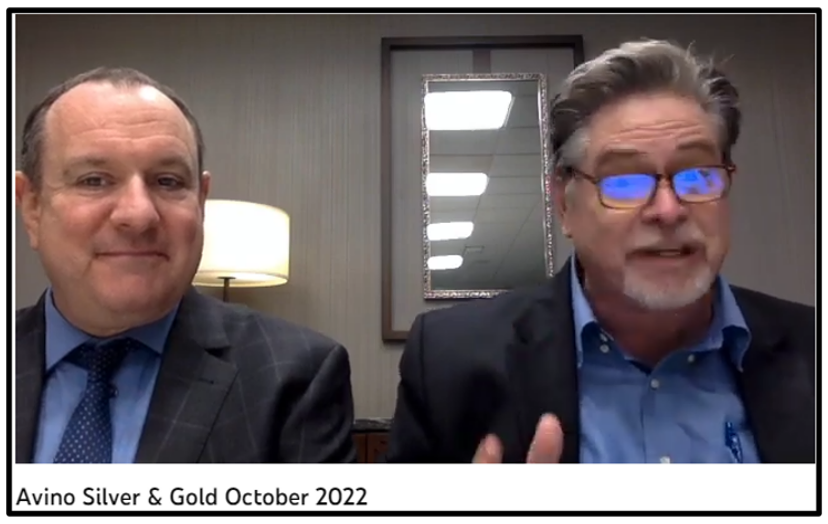 Interview with CEO David Wolfin.
Click here
to watch the video.
David Wolfin, the CEO of Avino Silver & Gold (ASM), is another person I've talked to for years. His company, Avino, has experienced the roller coaster of the precious metals markets. It has a tiny market cap — just $75 million. Now, it's expanding beyond its original Avino Silver Mine to ramp up with the nearby La Preciosa Mine.
The company is also going to start processing its old oxide tailings, thanks to improved technology. And it is doing all this with an expanded mill, which means more throughput and production.
David gives you the lowdown on Avino here.
I'm not recommending either of these stocks yet. But they're definitely on my watch list. You should be building your own lists of stocks that you want to buy when this rally starts rolling.
Gold and silver have been held down for too long, like beach balls held beneath the surface of the water. When the move higher comes, it could be explosive. Be ready!
All the best,
Sean
P.S. Dr. Martin Weiss just revealed an opportunity that's been off-limits to the public for nearly 100 years. Watch this historic event and get first access to one amazing private deal! This deal opens Nov. 3, so act quickly! Click here to get access.