1 More Celsius Concern ... And 1 Solution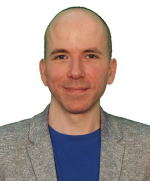 By Chris Coney
Yesterday, Marija Matić explained the panic that followed Celsius's announcement. If you missed her excellent breakdown, I suggest you go back and read it. But to bring you up to speed, Celsius is worried about its liquidity and ability to uphold withdrawals. In response, it's frozen all withdrawals, swaps and transfers.
Not only is the possibility that the largest centralized lending platform could become insolvent a major concern but it also poses more immediate risks to Celsius users. That's because Celsius failed to clarify if margin calls and liquidations will also be frozen. If they're not, then those who are able and eager to pay off their loans won't be allowed to, due to the freeze, and they'll lose their collateral over a situation outside of their control.
Today, I bring you a third concern … and solution.
Celsius offered a cross-chain liquidity bridge called Celsius X, which used wrapped tokens to bridge different blockchain networks. The idea was to ease the transition from their main centralized platform to the wider decentralized finance (DeFi) ecosystem.
As such, Celsius X offered their own wrapped versions of top cryptos, like Bitcoin (BTC, Tech/Adoption Grade "A-"), Ethereum (ETH, Tech/Adoption Grade "A") and Cardano (ADA, Tech/Adoption Grade "B").
But now that the security of the Celsius ecosystem is in question, what will become of the Celsius X tokens?
In the face of uncertainty like this, I believe it's prudent to switch to a risk management and capital preservation strategy.
What does that look like?
Well, if you hold any of the wrapped Celsius X tokens — such as cxETH or cxBTC — I recommend you immediately swap them for the underlying asset.
1. Swap any cxETH you have for ETH.

2. Swap any cxBTC you have for wBTC.
These assets live on the Polygon (MATIC, Tech/Adoption Grade "B") network, so I suggest doing the swap on QuickSwap here.
You can do this in three easy steps ...
First, connect your MetaMask wallet by clicking "Connect to a Wallet" in the top right corner of the screen.

Note: Make sure your MetaMask is on the MATIC Mainnet, located at the top of the MetaMask pop-up.
Second, select the Celsius X token you have in the "From" field and enter the amount you want to swap. I recommend clicking on "Max" to autofill your entire balance for that token. Then, select the correlating Ethereum-based token in the "To" field.
Third, click "Swap" when you're ready to finalize the transaction. You'll be asked to confirm it twice, once on QuickSwap and once in your MetaMask account, which will pop up automatically.
And that's it!
Because of the uncertainty this has created in the markets, you may not be able to swap Celsius X assets one-for-one with their native or ETH-wrapped version. But right now, the strategy is to engage in risk management and preserve capital and this is the best way to meet that goal.
Best Regards,
Chris Coney