Chris Coney
|
DeFi & Crypto Educator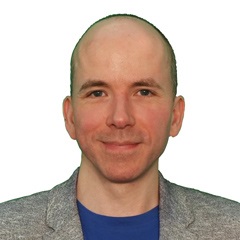 Chris Coney is among the world's most experienced educators in the field of decentralized finance (DeFi) and cryptocurrencies overall.
Years before joining Weiss Ratings, he invested early in crypto and earned enough money to retire age 36. But instead of resting on his laurels, he decided to make it his life's mission to help average investors achieve similar success through education.
For practical, how-to education, he founded Cryptoversity, the first online platform dedicated to training courses that help users navigate the oft-murky crypto world.
Soon thereafter, to help give users a broader knowledge of crypto, he began The Cryptoverse, a YouTube channel where Chris has hosted 958 videos and interviewed 97 crypto thought leaders about projects and trends that could change the world.
Included among them are the Weiss crypto experts; Brendan Eich, founder of the Brave browser and Basic Attention Token (BAT); Kris Marszalek, the CEO of Crypto.com; Mike Maloney, the founder of GoldSilver.com; Bill Ottman, the CEO of Minds.com; and many others.
Today, in his role as DeFi & Crypto Educator at Weiss Ratings, Chris Coney has taken both of those projects to the next level:
He has created the world's first comprehensive DeFi MasterClass, aimed at helping anyone with a bank account escape the low-yield/high-risk world of traditional finance and enter the higher-yield/lower-risk world of DeFi.
At the same time, he hosts the Weiss Ratings Sunday Special, where he conducts weekly video interviews with experts who specialize in DeFi, NFTs and all things crypto.
Chris holds a degree in computer science and business information engineering. He is the author of "The Bitcoin Savings Plan." And his Cryptoverse videos have received over 5 million views.
But when asked to name the achievement he's most proud of, he talks about his grandmother.
"I helped my Grandma Jean move most of her pension savings from a local bank to a DeFi platform," he responded. "She bought strictly stablecoins, designed never to fluctuate hardly at all in value. And she made 890 times more interest. My intention is to help guide Weiss members to something similar, or better."