2 Reasons to Upgrade Your Old RUNE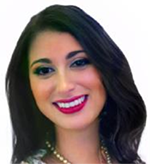 By Beth Canova
As Alex Benfield said in one of our first Weiss Crypto Sunday Specials, interoperability will be key to mass adoption of decentralized finance.
Why? Because when navigating DeFi, complicated steps are required and it can be costly to swap wrapped assets for their native counterparts, preventing many average users from dipping their toes in the crypto waters.
That's where THORChain (RUNE, Tech/Adoption Grade "B-") comes in. THORChain is a decentralized liquidity protocol that facilitates cross-chain liquidity by reducing the need for centralized exchanges and third parties.
Currently, THORChain is the only decentralized exchange that lets you swap native crypto assets in a permissionless way without wrapping them or doing know-your-customer (KYC) due diligence.
This makes it one of the most important projects in DeFi.
However, THORchain's token, RUNE, initially traded as a wrapped asset on Ethereum and Binance Chain. Its native version wasn't available until more recently.
That means if you bought your RUNE on an Ethereum-based exchange or on Binance, then you're likely holding wrapped assets.
Here's the catch: These "old" tokens will eventually be phased out in favor of the native version of RUNE (THOR.RUNE).
Sometime in the future, network nodes will activate a "kill switch" that gradually reduces the redemption rates between the old, wrapped tokens and the new, native tokens from 1:1 to 1:0 over 12 months.
After that, the old tokens will no longer be supported.
As of now, the start of that process hasn't been announced. So, you still have plenty of time to swap your RUNE if you own any.
But there's another reason to convert sooner rather than later ...
Only holders of native RUNE will qualify for the free Maya (MAYA) airdrop.
Maya protocol is basically "an extension of THORChain's ideology and capabilities." In other words, it's a "friendly fork" — a THORChain copy, plus a few changes.
Maya's vision is to be the first alternative to THORChain, rather than a competitor. It aims to complement THORChain by being THORChain backward compatible.
The existence of a sister protocol like Maya could create additional room for experimentation. It may even encourage healthy competition. And after getting Maya tokens ($MAYA) via airdrop, you'll be positioned to potentially profit from the success of both protocols.
Of the 1 million $MAYA tokens that will ever exist, 100,000 will be airdropped to THOR.RUNE holders.
Hold your THOR.RUNE in a THORChain-supported wallet — such as Keystore or XDEFI Wallet — and you don't have to do anything else.
You'll be included in the qualifying snapshot … and likely automatically receive the free airdrop.
If your old tokens are sitting on a centralized exchange that doesn't support withdrawals on native RUNE or in an ETH-based wallet (like MetaMask), here's what to do …
Convert your tokens to native THOR.RUNE via THORSwap by following these four simple steps:
1. Navigate to THORSwap.

2. Create a Keystore wallet on ThorSwap — here's how.

3. Move your old Ethereum-based RUNE to your new Keystore wallet. Send a small amount of ETH to Keystore, too, as you'll need it to pay a transaction fee for conversion.

Here's how to send assets from MetaMask, Coinbase and Binance.

4. Last step: Convert your wrapped tokens to native RUNE.
It's as easy as that. Now let your newly converted THOR.RUNE sit in your Keystore wallet … where it'll automatically qualify for the Maya airdrop.'""'
What if you hold RUNE on a centralized exchange that supports withdrawals over the native THORChain network?
Simple: Just download and install the XDEFI Wallet or Keystore Wallet. Then, move your THOR.RUNE over to it.
It's better to upgrade your RUNE sooner than latero to avoid your old tokens depreciating and to take advantage of the Maya airdrop.
So if you own wrapped RUNE I suggest you follow these steps before the kill switch is formally announced.
Best,
Beth Canova