Beth Canova
|
Weiss Crypto Managing Editor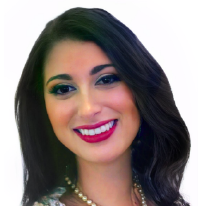 Beth Canova is a veteran of the publishing industry.
She spent her early career in New York City, managing multiple book titles from concept to completion. But as a University of Central Florida graduate and member of the prestigious Disney College Program, her heart was in Florida.
So, she returned to the Sunshine State and quickly became indispensable to the Weiss Ratings team, managing the content of some of world's best cryptocurrency experts, including Juan M. Villaverde, Dr. Bruce Ng, Marija Matić, and others, while gaining an intense world-class education in everything crypto.
Ms. Canova is Managing Editor of Weiss Crypto Daily, Weiss Crypto Investor, Weiss Crypto Portfolio, Undiscovered Cryptos, and new crypto publications soon to be launched.