3 Reasons the Merge Could Usher in the Flippening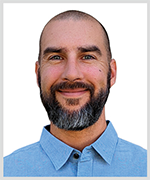 By Nilus Mattive
Even though it might feel like a distant memory, the historic Ethereum (ETH, Tech/Adoption Grade "B") Merge happened just over a month ago, on Sept. 15, at block 15537391.
At that time, the world's second-largest crypto successfully transitioned from a proof-of-work consensus to a proof-of-stake mechanism.
In plain English, this means the Ethereum network no longer relies on miners to secure it.
And as a result, Ethereum's energy usage immediately declined 99.9%.
Unfortunately, ETH's value has also declined since the Merge — falling as much as 16.6% in the following month.
That has many people doubting ETH's investment appeal going forward.
But as you'll see, there are three powerful new reasons to believe windfall ETH profits are dead ahead for anyone who buys now.
In fact, it's quite likely the Merge will lead to a follow-up event known as the Flippening ... creating a whole new wave of ETH profits in the process.
The Flippening is what many call the possibility that ETH can eventually surpass Bitcoin (BTC, Tech/Adoption Grade "A-") to become the world's No. 1 crypto by total market value.
It implies serious price gains for ETH, especially relative to BTC.
And the Merge has given us three powerful new reasons to believe it could really happen ...
Flippening Catalyst No. 1: There will be less ETH coming into the marketplace.
Ethereum is like oil for the new world of decentralized finance, web3 and other emerging digital technologies.
And before the Merge, that analogy was applicable in another important way — there was a steady supply of new Ethereum getting pumped into the market at a rate of roughly 4% a year.
But Marija Matić, Weiss crypto analyst and editor of Undiscovered Cryptos, has noted ETH's inflation dropped dramatically in the early days after the Merge, from over 4% per year to approximately 0.22%.
The Merge has clearly caused an issuance shock, popularly called the triple halving, as it's roughly equivalent to three Bitcoin halvings.
Since the Merge, total issuance dropped from roughly 15,000 ETH/day to about 1,500 ETH/day.
One reason for this phenomenon is there are no longer ETH miners receiving rewards. And as a sidenote, that also means there won't be miners selling coins to pay for electricity bills, as they will no longer be consuming copious amounts of energy. This removes a source of constant selling pressure.
Plus, there's fee burn — a scarcity engine fueled by transactional utility. This mechanism removes a part of transactional fees from circulation.
Thanks to EIP-1559 — the London hard fork, which went into effect last year — 80% – 85% of Ethereum transaction fees now get burned.
Now, on some days when the Ethereum network is seeing heavy use, it permanently takes out of circulation more ETH than gets issued.
Going forward, this could become a permanent state of deflation — with total ETH supply going down rather than up.
The consensus is that Ethereum will deflate anywhere between 0.50% – 4.50% per year going forward. If this proves correct, Ethereum could soon overtake Bitcoin as the world's most deflationary major cryptocurrency.
That would be amazingly bullish for prices going forward.
Flippening Catalyst No. 2: The Ethereum network has become more efficient.
Ethereum's smart-contract blockchain is providing the basic infrastructure for future generations of decentralized applications. Plus, it's forming the global backbone for web3, the next-generation internet.
But to stay in that position, Ethereum's network will have to continue to remain fast and competitive.
Which is why it's critical to note that in the wake of the Merge, the cost of a single ETH transaction went down to 40 cents — which is about an eighth of what it was pre-Merge.
We expect this is just the beginning as future upgrades roll out.
For example, the upcoming Shanghai upgrade could slash transactional gas charges further.
One proposed change under that upgrade — called EIP-4488 — promotes usage of Ethereum's rollups, which are Layer-2 scalable networks that make transactions vastly cheaper.
Indeed, fees are expected to be 1% or even less than corresponding transactions on Ethereum's base layer.
This is important because there are all types of use cases — including dApps and games — that require near-zero gas charges to be viable.
With the Merge behind us, these additional improvements will get renewed attention.
And it's precisely this kind of intense, ongoing development that should ensure Ethereum-based economies continue to grow.
Flippening Catalyst No. 3: A whole new wave of environmental, social and governance investors could start piling into ETH.
Perhaps the most widely known impact of the Merge was that it reduced Ethereum's electricity consumption by 99.95%.
And while that may be the least important development for the network's utility, it could end up being the main reason big institutional investors take a new look at parking money into ETH.
The reason why is simple: ETH will now be viewed as a great way to further diversify ESG portfolios.
No matter what you think of the concept personally, ESG investing has been gaining a lot of momentum on Wall Street.
A recent Bloomberg report says ESG portfolios already account for $1 out of every $3 being managed globally. In addition, the total amount of ESG assets is expected to grow to $41 trillion by the end of this year.
If even a small amount of that institutional money starts trickling into ETH, it could multiply demand at a time when supply is already stagnating or even shrinking.
The bottom line?
There has never been a more bullish backdrop for ETH on a technical level.
What to do with that information is now in your hands.
Best,
Nilus Mattive