3 Reasons to Stake ETH on an LSD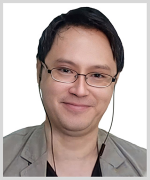 By Bruce Ng
In these tepid market conditions where price action seems likely to go down, there are alternative avenues for passive income.
With the recent Shanghai upgrade completed, you can now stake your Ethereum (ETH, "B") for up to 9% yields.
According to the Ethereum website, there are four main ways to stake ETH:
1. Solo home staking

2. Staking as a service

3. Centralized exchanges

4. Liquid staking derivatives
Now, all these methods have their pros and cons. But today, we will explore the benefits of staking with LSDs.
You see, LSD platforms allow you to stake ETH on them to earn a yield. In return, they issue a receipt token, which is a claim on the staked ETH.
For example, the LSD platform Lido (LDO, Not Yet Rated) will issue 1 stETH for each ETH you stake on it. This stETH is liquid, and you can lend it out or trade it as you wish.
Additionally, liquid tokens like stETH have their own markets and can be traded for other assets like stablecoins.
This means LSD platforms can help you earn yield on the underlying ETH … while also maximizing your capital usage with the liquid tokens.
Now let's tackle the top three reasons why you should choose an LSD over other staking methods.
Reason No. 1: Liquidity.
If you stake with an LSD, you can receive a liquid token and do whatever you want with it. As mentioned above, this is one of the most important reasons.
However, you are missing out if you just keep your capital locked up in an LSD. By trading or lending your liquid tokens, you can put that capital to good use.
Reason No. 2: No minimum stake.
One reason why it's so difficult to use the solo staking at home and staking-as-a-service methods is because they require you to have a minimum stake of 32 ETH.
At $2,000 per ETH, the entry cost would be about $64,000 — that's an annual salary for some people!
Thankfully, with LSDs, there is no minimum stake required. Additionally, you can stake any amount you want and still earn yields.
This level of accessibility benefits small holders and allows more people to participate in staking and securing the Ethereum network.
Reason No. 3: No technical infrastructure required.
With solo staking, you need to set up your own server, run complex software and make sure your setup runs 24/7. So, a considerable amount of technical knowledge is a must.
If there's any downtime, your ETH could be penalized. And if you act maliciously, there's a chance that your ETH stake gets slashed (i.e., confiscated by the network).
In other words, there's a small chance that you could lose all your stake when you create your own home setup … especially if you don't know how to run it properly.
Alternatively, all you need to stake with LSDs is a stable internet connection, a wallet and some ETH.
If you have those three things, simply go to the website of the LSD you want, connect your wallet and stake your ETH.
Top LSD Platforms

Top LSD platforms by total value locked are listed in the screenshot above. Please note that each LSD platform will issue a different receipt token for the ETH staked on them.
For example:
1. Lido issues stETH

2. Coinbase (COIN) issues cbETH

3. Rocket Pool (RPL, Not Yet Rated) issues rETH
All these different forms of liquid staked ETH will have different markets and liquidities, with the largest being stETH.
So, if you stake with Lido for stETH, you will likely be more able to trade and lend out stETH on various platforms. This is because it is the most widely adopted in DeFi.
Risks of LSDs
While there are plenty of positives to LSD staking, there are, of course, some risks.
To start, each LSD platform has smart contract risks. When you stake your funds on an LSD platform, you are essentially putting your ETH into their smart contract. And these smart contracts are prone to hacks and bugs.
So, stick to the top LSD operators like Lido, Rocket Pool and Frax. These platforms have operated for years and are more secure and trustworthy.
Next, this is not a personal risk, but more of an ecosystem one. As more and more ETH gets staked with one validator (e.g., Lido), they gain more governance power over the Ethereum network.
This results in a centralization of power, which allows these top validators to censor and reorder transactions and incentivize the usage of their own pools. In the long run, this is not good for the decentralization of Ethereum.
However, new LSD competitors are always coming up. Currently, there are 19 LSD platforms. And Swell recently launched its own platform.
According to DefiLlama, Swell is the fastest-growing LSD platform in the past 30 days. Competition is always good as it contributes to decentralization.
You may also consider investing in the LSD platforms directly by buying their coins, but that is an opportunity we'll look deeper into as this sector develops.
Best,
Bruce