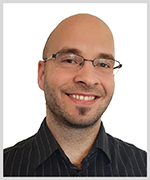 By Jurica Dujmovic
There are currently more than 20,000 cryptos in circulation. You can find the ones we currently rate here.
Our team of analysts and data scientists believe wholeheartedly that cryptocurrencies have a long — and potentially lucrative — future.
But the reality is that the weakest players are being (and will continue to be) shaken out due to regulatory pressure, economic downturns and market volatility.
Other than the usual suspects, primarily Bitcoin (BTC, Tech/Adoption Grade "A-") and Ethereum (ETH, Tech/Adoption Grade "A"), what other cryptos have what it takes to withstand the challenges of the present and the future?
I recently posed this question to Dion Guillaume, the global head of public relations and communication at China-based crypto exchange Gate.io.
Operating since 2013 and rebranded in 2017 from Bter.com, Gate.io is one of the oldest crypto exchanges around. It offers users in over 200 countries access to around 1,400 cryptos and 2,500 trading pairs.
So, when it comes to cryptos with potential staying power, Dion has some intriguing thoughts.
Read on for a transcript of my interview with him, and I think you'll agree.
(Editor's note: This transcript is lightly edited and includes links to their respective Weiss Crypto Ratings, where applicable.)
Jurica: What are your favorite cryptos for the longer term?
Dion: I have to say Polkadot (DOT, Tech/Adoption Grade "B") fits this bill perfectly for a myriad of reasons.
In an increasingly decentralized world, a platform that connects these blockchains and ensures interoperability is extremely valuable.
We recently said dYdX (DYDX, Unrated) is making plans to move away from the Ethereum chain and use their own native chain. ApeCoin (APE, Unrated) also floated this idea.
If this will happen more in the future, then Polkadot's "plug-and-play" parachain — or parallel blockchain — offering will be extremely valuable.
Think of Polkadot as a decentralized internet of parachains, wherein these individual chains can freely communicate and interact with each other.
Plus, Polkadot is headed by Dr. Gavin Wood — Ethereum co-founder and creator of Solidity.
So, Polkadot has the pedigree and utility to be "future-proof."
Jurica: Any runners-up?
Dion: Apart from Polkadot, I also have my eyes on Cardano (ADA, Tech/Adoption Grade "B") and Polygon (MATIC. Tech/Adoption Grade "B").
I think Cardano is interesting since it's a smart contract platform that's not based on the Ethereum Virtual Machine and uses a UTXO (unspent transaction output, or the amount of digital currency left over after a crypto transaction) model.
So, it's a solid alternative to the EVM and account-based Ethereum.
Cardano also uses a functional programming language instead of Ethereum's imperative-based solidity.
With the upcoming Vasil hard fork on Sept. 22, Cardano (is set to) have powerful functionality, making it a better platform.
So, Cardano makes a strong case to become the Pepsi (PEP) to Ethereum's Coca-Cola (KO).
Here's another interesting thing about Cardano …
It was founded by Charles Hoskinson — another Ethereum co-founder — and has adopted a "research-first" approach.
Ouroborous, the consensus mechanism that powers Cardano, has been peer-researched thoroughly by academics.
Cardano also ranks consistently high in developer activity on GitHub, which tells us that the network has a lot of utility.
Jurica: Our team is also impressed by what Cardano has accomplished so far. Your last pick was Polygon?
Dion: Yes. We all know that Ethereum will play a huge role in the Web 3.0, or Web3 future.
(Editor's note: Web3 refers to the next generation of the World Wide Web that aims to include decentralization, token-based economics and blockchain technology.)
However, it needs help.
Ethereum needs solid Layer-2 capabilities to scale up and increase its throughput significantly.
(Editor's note: Layer-2 refers to solutions that build upon the main layer of a network, in this case Ethereum. Rollups, as you'll see below, are categories of Layer-2 solutions.)
The two most popular ways to scale up on Layer-2 are optimistic rollups and zero knowledge rollups.
ZK rollups are faster than optimistic rollups. However, technically speaking, it is incredibly difficult to implement them in an EVM environment.
A few weeks back, Polygon revealed its zkEVM solution (which uses zero-knowledge proofs to scale and reduce transaction costs on Ethereum, and which one of Polygon's co-founders calls the "holy grail of Web3 infrastructure") which could fill this gap going forward.
Polygon has partnered with the likes of Starbucks (SBUX) and the NFL, while Mark Cuban is a known supporter of the project.
Jure: Thank you so much for your time and insights, Dion. And thank you for letting me share these with our Weiss Crypto Daily readers and our Weiss Crypto Twitter audience.
So, there you have it. Dion's top three cryptos are Polkadot, Cardano and Polygon.
What are yours? Let us know by tweeting @WeissCryto. Please use the hashtag #MyTop3.
If you want to see our top-rated cryptos, visit our Crypto Ratings page. It's easy to sort by our overall crypto rankings, by tech/adoption grades and much more.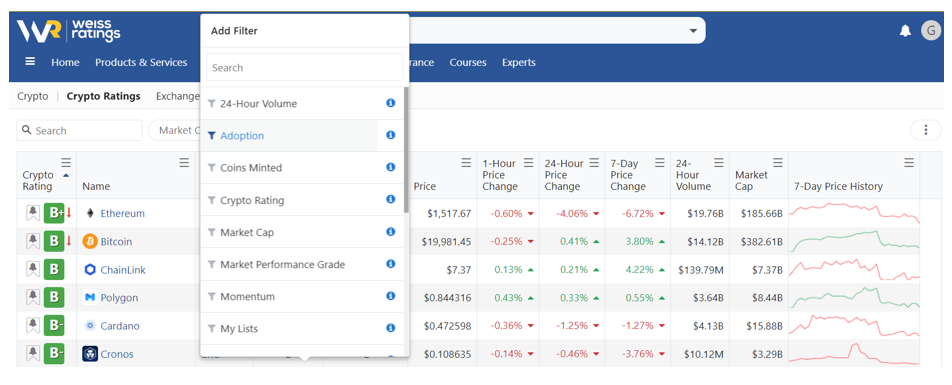 While you're there, be sure to use our robust filtering system to supercharge your research!
Finally, our crypto analysts provide investing insights and timely recommendations. You can check those out on our Products and Services page to learn more.
Marija Matić's Undiscovered Cryptos, for example, is probably the only investment service in the world dedicated exclusively to helping investors find the cryptos that could generate more wealth than Bitcoin has since its inception. You can learn more about it here.
Best,
Jurica