3 Ways to Hop into Crypto on the Cheap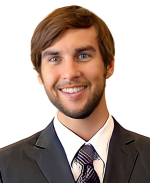 By Nilus Mattive
There's no such thing as free money, right?
Well maybe not technically. But there are ways to use money you would spend anyway to get free exposure to cryptos.
And volatile markets like the one we're seeing now are the best times to use these low-risk strategies to enter the market or boost your current holdings.
That's because, despite facing over three collapses of at least 80% and a dozen more of at least 30% since its inception, Bitcoin (BTC, Tech/Adoption Grade "A-") has managed to gain wider acceptance and achieve new highs every single time.
How is this possible?
Because crypto adoption is growing faster now than ever before.
The biggest and fastest part of crypto adoption will come after a third of the population embraces the change.
With 20% crypto adoption here in the U.S. — and a much lower number globally — that big spike is still ahead of us. And when it does, crypto utility and the price of top-performing coins, will soar.
So, while we wait for this latest correction to end, here are three ways to get Bitcoin and other cryptos that most adopters aren't aware of … for free!
1. Crypto Credit Card Rewards
More and more regular people are embracing cryptos. And we're seeing a lot of progress in the world of crypto-based payment systems. But until adoption hits critical mass, it's still far easier to use credit cards than Bitcoin for everyday purchases.
Fortunately, there's a way to use that fact to earn free crypto every single month.
I'm sure you're familiar with the idea of credit card rewards — receiving airline miles, hotel points or even cash back on all your purchases. Well, a couple of recently launched credit cards now provide their rewards in the form of cryptocurrencies.
The first to market was through BlockFi, the well-known crypto trading and lending platform. It's a Visa (V) Signature card with no annual membership fee or foreign transaction fees.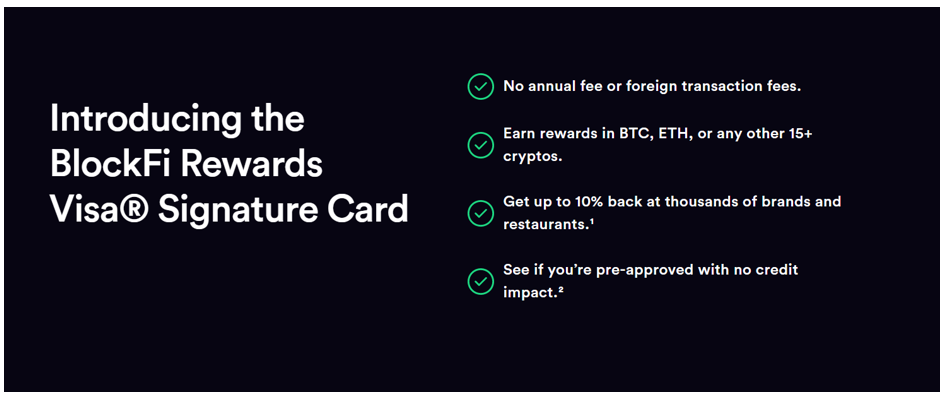 You can select which crypto the rewards are paid in and change the selection any time you want. There are currently 15 different choices, including Bitcoin, Ethereum (ETH, Tech/Adoption Grade "A") and stablecoins like USD Coin (USDC).
Rewards are paid out every month. From that point, you can do anything with them — including moving them to another wallet or exchange. However, to sign up for the card and receive your crypto rewards, you must have a BlockFi account. Unfortunately, neither are currently available to residents of New York.
However, there's an alternative that's available to residents in all 50 states.
It's a partnership between Mastercard (MA) and Gemini, the crypto exchange founded by the Winklevoss twins.
Like BlockFi's offering, the card has no annual fee or foreign transaction charges. However, you also get access to a wider array of reward choices — more than 60 different possible cryptos that trade on Gemini's platform.
In addition, most transactions result in your crypto rewards being deposited instantly, rather than on a set monthly schedule.
Interested in other crypto reward credit cards? Then you can also check out additional offerings from Upgrade and SoFi.
Whatever card — or cards — you decide to use, we recommend paying down your balances in full to avoid interest charges, late fees or other frictional costs. Otherwise, you could quickly negate the benefit of any rewards earned.
2. Shopping Rewards to Help You DCA
One solid strategy when investing is to dollar-cost average your positions — that is, add to your position at regular intervals, getting a larger amount of crypto for each dollar when prices are down and a smaller amount when prices are higher.
It's a terrific way to take advantage of the volatility we see in the crypto space.
And fortunately, there's another technique that provides the same basic advantage: earning free crypto through a shopping rewards program like Lolli.
Lolli is similar to other popular programs like Honey and Rakuten — companies that earn money for sending shoppers to buy products from partner merchants, like eBay (EBAY), Lowe's (LOW) and Staples, then they provide a portion of that money back to the shopper.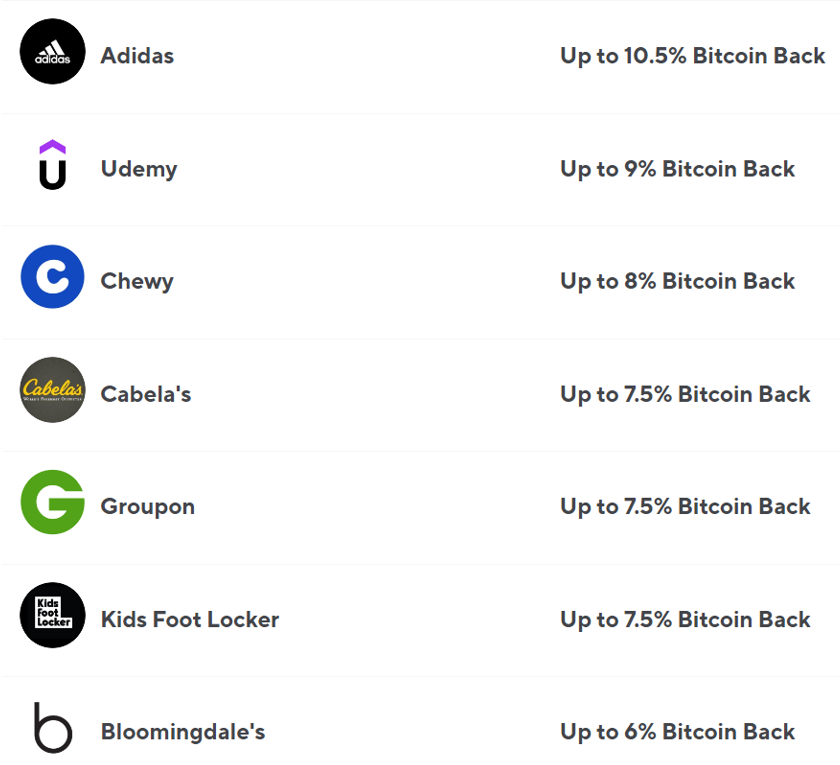 But in Lolli's case, the rewards can be paid in cash or Bitcoin.
All you need to do is install the Lolli web extension or app on your device, create an account and start shopping with partners. Percentages vary by merchant, category and other factors, but Lolli will alert you with that information upon visiting a particular site.
Once you activate an offer, Lolli will track your orders and deposit your rewards into your account in whichever form you selected (cash or Bitcoin).
Lolli's reward payments are initially deposited into a special wallet with the company. But once your total earnings reach at least $15, you're free to withdraw them or move them to another wallet.
It's also easy to "stack" the Lolli Bitcoin rewards program on top of the rewards already being earned by a Bitcoin rewards credit card, too.
While Lolli is a popular and straightforward way to earn crypto while you shop online, it isn't the only choice. Other options include the Brave browser and the Fold app.
3. Sign-up Bonuses
Many crypto exchanges and rewards programs — including BlockFi, Gemini and Lolli — offer sign-up and/or referral bonuses.
For example, BlockFi will currently give you $10 in free Bitcoin for every person who signs up using your unique referral code and funds their account with at least $100. Better yet, the person you referred will get $10 in free Bitcoin, too. Their money just must stay with BlockFi for at least 30 days before you receive your rewards.
Meanwhile, if you have the BlockFi credit card, you and your referral can each get $30 in free crypto. Plus, once you hit five referrals, you start earning an extra $10 in Bitcoin on top of everything else.
Meanwhile, Gemini currently offers a similar $10 referral bonus to both involved parties after a transaction worth at least $100 occurs within the first 30 days of sign-up.
Crypto platforms and exchanges beyond those two often have similar deals as well. In some cases, you can even find more generous rewards. And in Lolli's case, the more you refer new users to the service, the more you can earn bonus crypto.
When you put all three strategies together, the results can add up quickly and continue to pay solid streams of free crypto on a regular basis.
Just think of someone who …
Receives a sign-up bonus for joining BlockFi — possibly as much as $30 in free crypto …
Then, starts earning extra crypto with the rewards credit card …
Earns even more extra crypto by shopping with the Lolli browser …
Plus, gets a whole new stream of free crypto by introducing friends and family to the same programs.
All without risking one single penny of their own money!
Only you can decide if any of these techniques make sense for your own situation. But from where we sit, each of these approaches is a great way to take advantage of the current volatility in the crypto space and position yourself for even bigger gains down the line.
Best,
Nilus Mattive