4 NFT Events to Put on Your Calendar in 2024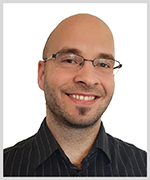 By Jurica Dujmovic
Understanding the NFT market goes beyond analyzing digital assets and trends. It involves immersing oneself in the community's pulse. And one way to do that is by following events and conferences.
Key events play a crucial role in shaping the future of NFTs, setting the stage for growth and providing vital investment signals about trends the sector may face in the year ahead.
So, today, I want to look at a few notable events that are already lined up for next year.
One of the more notable conferences is NFT Paris, which will host its third event in February 2024. It's a melting pot where enthusiasts from various backgrounds — collectors, business owners, artists and executives from top brands — come together. Last year, the event saw a record attendance of 18,000 people.
The spectrum of topics covered at NFT Paris is broad, encompassing blockchain, gaming, social media, fashion and art. Such diversity not only broadens our horizons as investors but also opens doors to new opportunities and collaborations.
Last year, the event attracted executives from prestigious brands like LVMH, L'Oreal, Shopify and Volkswagen, underlining the significant interest NFTs are garnering in mainstream industries.
Moreover, NFT Paris has taken an innovative step by announcing the release of their own digital collectibles tied to a loyalty program.
This move isn't just about offering rewards like discounted event tickets — it's a testament to the growing number of ways NFTs are intwined with everyday experiences and utilities.
But another event in the 2024 NFT/web3 calendar that merits a closer look is theWOW Summit in Hong Kong. The event, which is scheduled for March 2024 and supported by the Hong Kong government, aims to position the city as a leading hub in the web3 and virtual assets space.
While this might sound promising on the surface, I urge you to approach this with a degree of skepticism, as government involvement in the realm of NFTs and digital assets can be a double-edged sword.
On one hand, it could mean legitimization and structured growth for the industry. On the other hand, it often raises concerns about increased regulation, potential censorship and the encroachment on financial freedoms and privacy.
The government's role in such technology-forward spaces has historically been a contentious issue. The balance between fostering innovation and imposing control is delicate and, more often than not, sways toward the latter.
However, this doesn't mean that WOW is any less notable. The involvement of the Hong Kong government in the WOW Summit makes it a unique case study in how state entities interact with and influence the NFT space.
As investors, it's important to attend or follow such events not just for their content but also for the subtext they provide. They serve as teachable moments. Every announcement, policy discussion and regulatory hint at such events could have significant implications for our investment strategies and the future of NFTs, should they be implemented on a global level.
Next up is NFT.NYC, slated for April 2024.
This annual event has rapidly evolved into a significant gathering for the global NFT community, with last year's conference attracting over 16,000 visitors. For an investor, NFT.NYC presents a multitude of opportunities and insights that are both intriguing and potentially lucrative.
NFT.NYC is known for its early discovery of major NFT projects, with prominent platforms like OpenSea, CryptoPunks, The Sandbox, Nifty Gateway and Rarible having all been part of NFT.NYC's history.
This track record alone makes the event a gold mine for investors seeking early entry into promising projects. Identifying and investing in NFTs at their nascent stage can yield significant returns as these projects gain popularity and value.
The event's sponsor list is a who's who of leading web3 companies, including Coinbase (Coin), Dapper, OpenSea, MoonPay and Polygon Labs. These names add another layer of credibility and relevance as they indicate the event's importance within the industry and ensure a high caliber of discussions and presentations.
One of the unique aspects of NFT.NYC is its integration of NFTs into the event experience itself. Visitors have the option to mint NFTs as an alternative to traditional Eventbrite PDF tickets. This practical application of NFTs in event management not only showcases the versatility of the technology but also provides a firsthand experience of its potential uses beyond art and collectibles.
Rounding off our list is the Consensus event. Scheduled for late May 2024, it stands out as a particularly noteworthy gathering. Established in 2015, Consensus has become a focal point for the crypto, blockchain and web3 sectors, attracting a diverse group of experts, entrepreneurs, investors and enthusiasts.
The essence of Consensus lies in its in-depth discussions on the most pivotal matters in the blockchain and crypto world. These conversations often illuminate the biggest successes and spark debates on critical issues within the industry. Gaining insights from these discussions is crucial for understanding market trends, challenges and emerging opportunities.
Networking opportunities at Consensus are unparalleled, drawing influential figures from across the blockchain and NFT space. Engaging with these individuals can lead to valuable connections and collaborations, offering deeper insights into the industry's trajectory.
Another exciting aspect of Consensus is the PitchFest, where startup owners compete for funding. This competition is an excellent opportunity to discover innovative projects and talented individuals in their early stages, which can be key for strategic investments.
The audience and speakers at Consensus represent a broad spectrum of the crypto and blockchain community. This diversity is vital for obtaining a well-rounded understanding of the market, encompassing everything from technological advances to regulatory developments.
While the four events we covered above are slated for early 2024, it's important to note that these are just a handful of the many significant gatherings in the NFT and blockchain world in 2024.
Each event offers unique insights and opportunities, and staying informed about them is crucial for anyone serious about NFT investing. As the NFT landscape continues to evolve, these events will undoubtedly play a key role in shaping its future.
Of course, we'll keep you posted here with the big news. But if you're interested in the NFT sector or are looking for new NFT opportunities, I urge you to follow these events closely.
Best,
Jurica
P.S. — One of our long-time favorite cryptos has catapulted 210% higher just in the last 30 days. Plus, it's just one of 13 cryptos to earn a "Buy" rating and has surged far more rapidly than Bitcoin.
Dr. Martin Weiss and Juan Villaverde will provide all the details in an urgent conference next Tuesday, Nov. 21 at 2 p.m. Eastern. Even better, it's FREE and exclusive to our Weiss Ratings Members.
If you wish to attend, click here to reserve your free seat.