7 Crypto Highlights from Last Week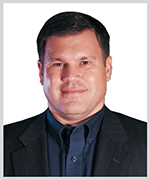 By Grant Wasylik
Crypto never stops innovating.
Whether it's Bitcoin (BTC, Tech/Adoption Grade "A-"), Ethereum (ETH, Tech/Adoption Grade "A"), more adoption, non-fungible tokens, regulatory talk or something else, there's a continuous stream of breaking news.
Now, I've narrowed down the top takeaways that you, as an investor in the crypto space, should be aware of.
1. The Merge is complete.
The Ethereum Merge is done. Ethereum's transition from proof-of-work to proof-of-stake consensus was successfully completed at 6:42 UTC at block 15537391.
The historic upgrade casts aside the miners who had previously secured the world's most used blockchain, immediately causing a 99.9% decline in Ethereum's energy use.
Analysts, including Bank of America (BAC), predict the upgrade could lead to "strong" institutional adoption of ETH, citing its deflationary effects, improved scalability and Ethereum's existing vibrant digital economy.
Unfortunately, this massive innovation — which should have been a catalyst for positive price action — was overshadowed by a rise in inflation and expectations that the Federal Reserve will continue raising interest rates.
This created a "buy the rumor, sell the news" environment for ETH, causing a sell-off.
2. Even with the sell-off, crypto startups are on the rise.
That's because there's still plenty of opportunities in the crypto space.
The number of crypto startups in the latest batch at Y Combinator, the San Francisco-based accelerator that gave rise to companies like Coinbase (COIN) and OpenSea, hit a record number of 30 crypto and web3 companies, despite the global downturn.
Not all these startups will make it through the long term. But the strongest projects represent solid profit opportunities once the market shifts out of "risk-off" mode.
And the fact that we're seeing this continued development even in the middle of the crypto winter is very bullish.
Even better, it looks like those outside the crypto community are looking for their own chances to get in on crypto's growth.
3. Huge "TradFi" companies swarm to help launch crypto exchange.
A new crypto exchange could be coming later this year.
EDX Markets — backed by big-names Charles Schwab, Fidelity Digital Assets, Paradigm, Sequoia Capital, Citadel Securities and Virtu Financial — plans a soft launch in November with a full rollout in January.
CEO Jamil Nazarali said, "We're taking some of the best features of traditional finance and bringing it to the digital markets to make it more efficient and bring that cost saving to investors."
The firm will initially focus on a handful of tokens, including Bitcoin.
But that's not the only big exchange news ...
4. Sam Bankman-Fried's FTX might be shopping for a retail trading platform.
Crypto exchange FTX is reportedly raising capital in parallel with a potential acquisition. It's evaluating several possible takeover candidates, some of which are companies operating retail-trading platforms. Indeed, Robinhood is rumored to be among the front-runners.
Negotiations are still in the preliminary stages, however. If acquisition talks fall through, it's less likely FTX will raise money.
And speaking of crypto funds ...
5. Two Sigma Ventures, is launching two new VC funds, each with a crypto allocation.
Two Sigma Ventures — a subsidiary of the seventh largest hedge fund manager Two Sigma Investments — announced plans to invest $400 million across two new venture capital funds.
Two Sigma partner Dan Abelon said that roughly 15% of its capital will go toward crypto and web3 projects.
6. A New PAC will promote pro-crypto candidates from either party.
Crypto trade group, The Blockchain Association, launched a new political action committee (PAC) aimed at promoting pro-crypto candidates from both Republican and Democratic parties.
As adoption increases and TradFi and crypto interact more, regulation will be inevitable. But instead of regulating from a place of uncertainty and fear, pro-crypto candidates are more likely to propose and support reasonable regulations.
7. New Bitcoin futures ETF could help pave way for a Bitcoin spot ETF.
The Hashdex Bitcoin Futures ETF (DEFI) debuted on the NYSE Arca after getting the green light from the Securities and Exchange Commission. Though the product itself isn't novel — multiple Bitcoin futures ETFs have already hit the market — its wrapper is.
Unlike other Bitcoin futures ETFs, which are listed under the Investment Company Act of 1940, DEFI received approval under the Securities Act of 1933, which could possibly be used to get SEC approval for spot Bitcoin ETFs.
A spot ETF would track the real-time price of Bitcoin, rather than futures, and would make the asset more accessible to those still not fully exposed to crypto.
Whether you're a crypto newbie or longtime crypto junkie, there's something new to learn for all.
And while crypto prices are down big this year, the amount of adoption, investment and innovation is still substantial.
Make sure to check back next week for more breaking news.
Best,
Grant Wasylik