Grant Wasylik
|
Investment Analyst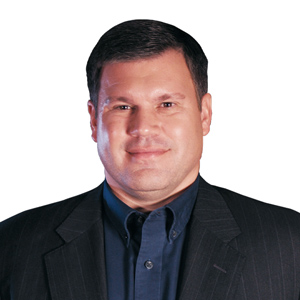 Grant Wasylik has over two decades of experience analyzing the financial markets.
During that time, he has built a solid reputation of finding profitable ideas for institutional and individual investors alike.
After passing the Series 7, 64 and 24 securities exams, Grant began his financial career at a discount brokerage firm. There, he supervised a trade desk.
He took that experience to Charles Schwab, where he was the first-ever external hire into an elite risk-trading department.
From there, Grant became a lead portfolio manager and head research analyst for a billion-dollar wealth manager for 10 years.
Grant enjoyed finding winning investment ideas. But he realized early on that he was just as passionate about communicating these ideas.
This led him to move his family from Pennsylvania to Florida. He put his investment analysis and writing skills to work at several financial publishers, including Palm Beach Research Group and two divisions here at Weiss Ratings.
In addition, he performed in a similar role at an investment publication dedicated to financial advisers, family offices and other institutional investors.
Grant is well versed in conservative, income-producing assets. And since 2017, he has expanded his research and expertise to digital assets and blockchain.
Given his vast investment experience, Grant has a deep contact list of more than 1,000 financial experts of mutual funds, exchange-traded funds , indices, hedge funds and crypto at his fingertips. He has also attended more than 100 investment conferences throughout his career.
Today, Grant contributes his investment analysis and expertise to our ratings-based newsletters and services.
Grant is always on the lookout for high-rated and high-profit-potential stock, option and crypto ideas. Not just online, but in person.
In his free time, he serves on an investment committee for a South Florida registered investment adviser. He also consults for one of the top-performing crypto hedge funds.
Grant graduated from Juniata College with an economics major and accounting minor. He currently lives in South Florida with his wife, two children and two dogs.