Look to LinkedIn for Crypto News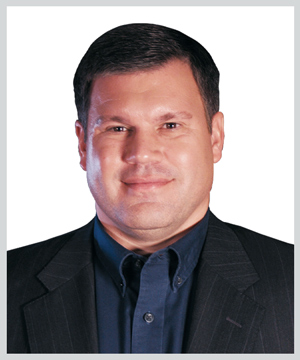 By Grant Wasylik
We've said it before, and we'll say it again: Crypto will continue to grow.
That's because crypto adoption rates continue to rise.
All you have to do is follow the money.
More specifically, follow the job postings.
According to a new study — conducted by crypto exchange OKX and LinkedIn and covering 180 countries — the most sought-after crypto jobs were traders, software engineers, analysts, support analysts and account managers.
The fastest-growing title was "quality assurance analyst," which had a whopping growth rate of 713% from June 2021 to June 2022.
Cryptologic technician and compliance specialists ranked second and third, growing by 350% and 253%, respectively, over the same time period.
You'd be forgiven if you believed that these listings are mostly for employment at popular crypto firms, like Coinbase (COIN).
But you may be surprised to hear that a few household names are also hiring for the crypto space.
For instance, Morgan Stanley (MS) is looking for a product development manager who will join the Investment Solutions Product Development team to build a wide range of new crypto products across business lines. The position calls for supporting over $900 billion in assets under management across mutual funds, exchange-traded funds, money market funds and 529 college savings plans.
Additionally, Citigroup (C) is hiring a digital assets risk manager focused on cryptocurrencies, stablecoins and decentralized finance. The job opening comes as part of Citi's broad push to hire up to 100 individuals to build out a digital assets division within its Institutional Client Group.
Companies are showing their hands: They believe there's enough of a future in crypto to hire for specific roles dedicated to the space.
And it's not just internal offerings that are adapting for a crypto future … a few are looking for more customer-focused crypto offerings.
BlackRock (BLK), the world's largest investment manager, recently launched a private trust to offer U.S.-based institutional clients exposure to spot Bitcoin (BTC, Tech/Adoption Grade "A-").
It's BlackRock's first product offering direct exposure to the price of Bitcoin. Investor and entrepreneur Anthony Pompliano thinks BlackRock might be making a move to enter the Bitcoin spot exchange-traded fund race.
Meanwhile, financial technology company SoFi (SOFI) launched the Tidal ETF Trust — SoFi Web 3 ETF (TWEB), a public ETF that will invest in 40 securities related to tokenization, blockchain technology, the metaverse, big data and artificial intelligence.
It's currently trading near $20, if you're looking for a more hands-off way to get crypto exposure.
Emerging opportunities to get into crypto — either professionally or through the traditional markets — means there's plenty of demand for exposure.
And it means our long-term outlook remains unchanged. There's no stopping this crypto adoption train.
But attempting to keep up with adoption is regulation. And sure enough, there's been a development on that front, too.
The IRS has once again expanded inquiries into how taxpayers are interacting with crypto.
In the new draft of the 2022 federal individual income tax return, Form 1040, the IRS clarified that "receiving" cryptocurrency includes digital assets earned through "rewards, awards or compensation."
The agency also wants to know if taxpayers sent or received crypto assets as gifts.
We recommend tracking every transaction on your own to ensure you're compliant with whatever centralized authorities require.
Best,
Grant Wasylik