13 Crypto Highlights From Last Week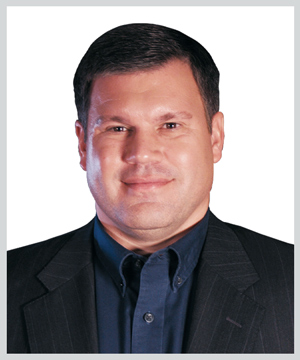 By Grant Wasylik
Crypto never stops innovating.
Whether it's Bitcoin (BTC, Tech/Adoption Grade "A-"), Ethereum (ETH, Tech/Adoption Grade "A"), non-fungible tokens, regulatory talk or something else, there's a continuous stream of breaking news.
Now, I've narrowed down the top takeaways that you as an investor in the crypto space should be aware of.
Here are 13 interesting nuggets from this past week:
1. MicroStrategy (MSTR) plans to sell up to $500 million of stock to fund more purchases of Bitcoin.
In a Sept. 9 filing with the Securities and Exchange Commission, MicroStrategy — a software developer that has turned its attention to becoming a corporate BTC vault — revealed its stock offering to acquire more Bitcoin.
As a result, MSTR's stock has become tied to the price of BTC, causing it to suffer the same fate as the leading crypto this year by taking a $1.2 billion plunge.
But with Bitcoin on the rebound, it looks like MSTR's shares are also making a comeback.
2. Fidelity is planning to offer Bitcoin trading for retail customers.
Since 2018, Fidelity has been providing institutional clients with Bitcoin services, including cold storage custody, trade execution and settlement services.
But according to Eight founder Michaël van de Poppe, Fidelity will expand its crypto amenities by launching Bitcoin retail trading in November.
3. Swan Bitcoin releases the first financial advisory platform focused solely on Bitcoin.
With this new platform, Swan Advisor Services can integrate with a financial advisor's existing portfolio management activities.
Now, advisors will be able to manage, view and custody their client's Bitcoin through the new platform.
4. Franklin Templeton offers separately managed accounts to investment professionals.
Franklin Templeton, a $1.4 trillion asset manager, is set to offer crypto-focused SMAs to investment professionals for the first time.
The launch follows Franklin Templeton's strategic investment in SMA platform Eaglebrook Advisors in April.
Its first crypto strategies will be available to financial advisors and wealth managers working with U.S. investors by mid-October.
5. Cowen Digital attracts dozens of clients in six short months.
Cowen Digital — a division of New York-based investment bank Cowen (COWN) — was created to tap into the demand for digital asset investment opportunities.
Within six months of existence, Cowen Digital was able to bring dozens of clients onboard despite crypto winter, which is no small feat.
Head of Cowen Digital, Drew Forman, said: "It's a unique opportunity. I think it's massive. I think there is true demand from our customer base as well as a whole new customer base of companies and funds that are strictly in digital, and that's why we're doing it. The institutional demand is there, and I think the interest is 10 times what the current demand is."
6. CoinDesk unveils a new index of digital-asset prices.
The CoinDesk Market Index — a new index of digital-asset prices that contains a broad gauge of crypto markets — aims to become an industry benchmark like the Dow or S&P 500.
The index initially consists of 148 digital tokens.
7. GameStop (GME) teams up with crypto exchange FTX.
GameStop has partnered with crypto exchange FTX, making the video game retailer FTX's preferred retail partner in the U.S.
The partnership intends to "introduce more GameStop customers to the crypto exchange's community and its marketplaces for digital assets."
One known perk is GameStop stores will begin selling FTX gift cards.
8. Venture capital investment hits $1.8 billion in August.
VCs invested $1.8 billion in crypto startups this August.
Although it was the fifth straight month crypto funding declined, approximately 145 deals were done and around 20 new VC funds were launched.
The two most popular categories were NFT/blockchain gaming and infrastructure, which drew more than $1.2 billion in funding.
9. Japan issues NFTs as rewards.
The Japanese government became one of the first to issue NFTs as a form of supplementary rewards to recognize the work of local authorities who have excelled at using digital technology to solve local challenges.
10. Free-to-play NBA fantasy basketball game.
The NBA and National Basketball Players Association teamed up with French startup Sorare to launch a free-to-play fantasy basketball game this fall for the NBA's 2022-2023 season.
This makes Sorare the official NFT fantasy partner of the NBA, giving it the right to use official NBA league and team logos across its products.
11. LG (LPL) launches NFT marketplace.
Seoul-based TV giant LG Electronics announced the launch of its NFT marketplace — LG Art Lab — potentially opening up NFT collecting to a much broader audience.
With the platform — based on the Hedera (HBAR, Unrated) blockchain — users will be able to explore, buy, sell and trade NFTs on LG's smart television sets.
12. Metaverse-related trademarks surge in 2022.
The number of metaverse-related trademarks filed so far in 2022 has already eclipsed last year's numbers, according to trademark attorney Mike Kondoudis.
He recorded 4,182 U.S. trademark applications filed for metaverse, virtual and web3 goods and services from January to August, which is over double the amount of last year's applications. A grand total of 1,866 trademark applications were recorded for 2021.
Across the pond, the EU Intellectual Property Office claims to have registered 205 applications using the term "metaverse" in 2022.
13. DBS enters the metaverse.
DBS — a Singaporean bank — has partnered with The Sandbox (SAND, Tech/Adoption Grade "B") to create a metaverse experience.
It's the first Singaporean corporation to cooperate with The Sandbox, and it will purchase a 3x3 plot of land in the SAND metaverse.
The bank aims to utilize the creative possibilities of the metaverse to promote environmental, social and governance issues and achieve a positive global impact.
Whether you're a crypto newbie or longtime crypto junkie, there's something new to learn for all.
And while crypto prices are down big this year, the amount of adoption, investment and innovation is still substantial.
Make sure to check back next week for more breaking news.
Best,
Grant Wasylik