A Discussion of Crypto's Past, Present & Future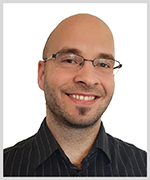 By Jurica Dujmovic
This week, I had the exciting opportunity to speak with Michael Lazerow, managing partner and co-founder of Velvet Sea Ventures. VSV is an operator-led multistage venture capital firm dedicated to accelerating digital transformation and digital ownership.
Throughout our discussion, Lazerow shared his insights on the current state of the crypto industry, the trends he sees forming and the opportunities that are emerging for the crypto savvy.
Read on for the transcript ...
Jurica Dujmovic: Nice to meet you, Michael. Thank you for giving me the opportunity to pick your brain on these important and timely topics! Let's start with the most obvious and most pressing topic: the global economic crisis, financial opportunities du jour and, finally, how crypto fits into all of this.
Michael Lazerow: Thank you for having me. The reality is that risk assets have taken a hit as of late — bankruptcies, forced liquidations, illicit activity and investor losses dominate the headlines. Like the dot-com bubble in the 2000s, the state of crypto today says less about the technology itself than the speculation surrounding it.
As far as crypto is concerned, well, we're 13 years into the grand crypto experiment. And to many, it's a mysterious brew of funny money, speculative assets and a fraudster playground. In reality, crypto is at a critical inflection point on its path to maturity.
JD: Funny that you mention it. This anti-crypto sentiment is gaining more and more steam, especially in the aftermath of the latest crash. Tell us a bit more about it. Any lessons to learn there? Any trends you see forming in that regard?
ML: Following this crypto crash, I'm seeing a major trend of regulation and standardization in the industry — something I feel is desperately needed.
The EU just created a regulatory framework for digital assets that it vows will tame the Wild West of crypto, and in the U.S. there's a patchwork of regulations that varies from state to state. But those aren't well understood and hard to navigate, and for the most part, investments in digital tokens aren't protected or regulated by any kind of government. We need something that instills confidence in consumers, akin to their confidence in cold hard cash.
JD: Regulation is only one part of the equation, as you said, and there the devil is truly in the details. But other than that, what else do you feel crypto investors need in order to truly stay engaged?
ML: Those still interested in participating in the crypto markets today need to understand and believe in the long-term thesis that the decentralized web is the future and new types of businesses and business models will power it forward. This is not a one-quarter time horizon; it's a multiyear bet.
Crypto and web3 are the latest advancements in a decades-long march of technology. We needed the computer chip and the mainframe to get us to desktop computers. Then we needed the laptop to get us to the mobile phone. Before AOL made it easy and accessible to the masses, the internet needed to exist. Without all of the above, there's no blockchain, cryptocurrencies or non-fungible tokens. World-changing technological moments are an evolution … and we're on the cusp of crypto changing everything.
JD: You mentioned NFTs and web3. Tell us about your company's involvement in the world of NFTs.
ML: We recently launched SUPERF3ST , in partnership with SuperNFT, to create the first-ever decentralized music and arts festival. The SUPERF3ST project has minted 3,000 SUPERPASS NFTs, giving holders the exclusive opportunity to aid in the event planning as "SUPERF3ST Founders." This unique approach offers SUPERF3ST Founders — as founding members of the SUPERF3ST community — governance, voting rights and input into decision-making about event features, all through the distribution and ownership of NFTs.
The utility of this technology is massive. As I mentioned with SUPERF3ST above, there's a significant opportunity in the space of token gating and turning digital or electronic tickets, passes and even purchases or receipts into non-fungible items or tokens to create true ownership in a digital ecosystem.
JD: What about other challenges and opportunities that lie ahead for the crypto industry as a whole?
ML: Where I see even greater opportunity is in the world of interoperability and breaking down the walled gardens of the crypto industry. We need true interoperability.
If you've ever tried to move from Polygon (MATIC, Tech/Adoption Grade "B+") to Ethereum (ETH, Tech/Adoption Grade "A") or tried to turn Bitcoin (BTC, Tech/Adoption Grade "A-") into cash, it takes hours. It's much too hard to get anything done. Your identity and your assets need to be able to live anywhere. You're not renting items from Apple (AAPL) or Fortnite; you own your digital items. And that means you need to be able to move them around easily, freely and securely.
JD: Finally, with the global economy in a tailspin, how do you see the future of crypto playing out?
ML: While the crypto despondents share confidently, widely and often that this new technology is determined to fail, I'm more optimistic. Rarely is a technology with wide adoption and media attention like crypto pregnant with its demise. We haven't often seen valuable applications that capture the mass market's attention fail, and this attention is a necessary step toward creating a future with crypto's mass adoption.
JD: Earlier in our conversation, you mentioned that we are on the cusp of crypto changing everything. What's necessary for that to happen?
ML: Indeed, we're just at the beginning. To reach our full potential, we need the following:
Real interfaces that are easy and secure. Using crypto now is still a science project. In the past, AOL sent a billion CDs to consumers by mail to get people to use the internet. This wasn't great for the environment or anything other than propping up the U.S. Postal Service and getting people onto AOL. But that was the entry to the internet, and it worked. You could argue that Coinbase (COIN) makes it easier, but it's still not easy for mainstream adoption. The barrier to entry is still too high, and the risks are high too. People are getting their stuff stolen every day.
More professional, responsibly financed, serious companies operating in the space. Most of what we've seen to date has been short-term investments that aren't sustainable: get-rich-quick schemes masquerading as companies, decentralized autonomous organizations and projects. Amorphous use cases hiding behind inscrutable interfaces. It'll still take venture capital and people to bet on the crazy people. It's still going to take great execution, great engineers, great content and people who understand customer journeys and e-commerce, doing what we've done in the past with the community. Essentially, building, marketing and empowering the community. Now's the time to take advantage of all that's great about web3, which is everything about Web 1.0, Web 2.0, commerce, social nets, mobile apps, cloud computing and a more equitable and, frankly, exciting business or startup ecosystem.
Old-school utility that's 10x better than existing solutions. Unless we have real use cases that bring value to the masses, the points above don't matter. Interfaces, legitimate organizations, regulation and interoperability are meant for the ultimate end. The utility is useful in the human sense — something people recognize and value.
JD: Thank you, Michael. Very insightful and interesting conversation!
ML: Thank you for having me.
There you have it.
It's clear that Lazerow is bullish on the future of crypto, despite the challenges that the industry is currently facing. He believes that the key to mass adoption is making the technology more accessible and user-friendly, and that there's a tremendous opportunity for interoperability between different blockchains. With the right infrastructure in place, Lazerow is confident that crypto will reach its full potential.
What's your opinion on the future of crypto? Let us know by tweeting @WeissCrypto! You can also find Michael on Twitter @lazerow.
Best,
Jurica Dujmovic