A Waterfall of Institutional Capital Could Flow into Crypto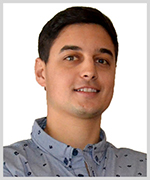 By Alex Benfield
For months now, the crypto market has been surprisingly still. Most traders and investors are currently waiting for something to spark some life back into crypto.
Although many believed that the multiple spot Bitcoin (BTC, "A-") exchange-traded fund applications by financial giants like BlackRock (BLK) might provide that spark, we're still waiting to see if they'll be approved.
For instance, Cathie Wood's ARK Invest ETF application was recently delayed by another 21 days … and further delays in the future wouldn't be too surprising.
You see, the Securities and Exchange Commission can delay ETF applications by up to 240 days before it must make a decision. So, that could push back the timeline for approval — or denial — of these ETFs late into the first quarter of 2024.
Whether these decisions come this year or next, it will be crucial to keep an eye on them.
Given BlackRock's impressive ETF record, it's safe to say that the chances of approval for a spot BTC ETF are as high as they've ever been. After all, historically, out of BlackRock's 576 ETF applications, only one has been denied.
The aftereffects of an ETF can't be understated either, as it could usher in a wave of institutional capital in this industry unlike anything we've ever seen before.
Indeed, this market could surely use that influx of capital right now, as prices have been seemingly stuck in the current trading range for the entire summer.
Currently, BTC is trading at about $29,000 and is still stuck trading between $28,500 and $31,500.
While the direction is still uncertain, I expect prices to break out of this range sometime soon. Even though there has been extremely little volatility in the crypto market over the past few months, this is something that is not likely to last.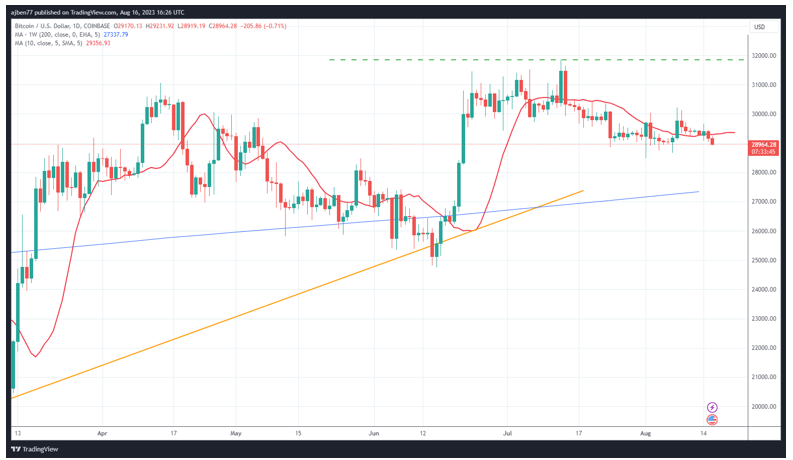 Meanwhile, Ethereum (ETH, "B") has been even more stable this summer.
If you exclude the brief 10-day dip to the June lows, ETH has been trading between $1,800 and $2,000 since mid-April. And it's unlikely ETH will break out of this range without its partner, BTC, making a big move.
As we close out the summer, I'd like to see ETH hold on to this $1,800 level. And if it can break above $2,150, we could see a move to substantially higher levels.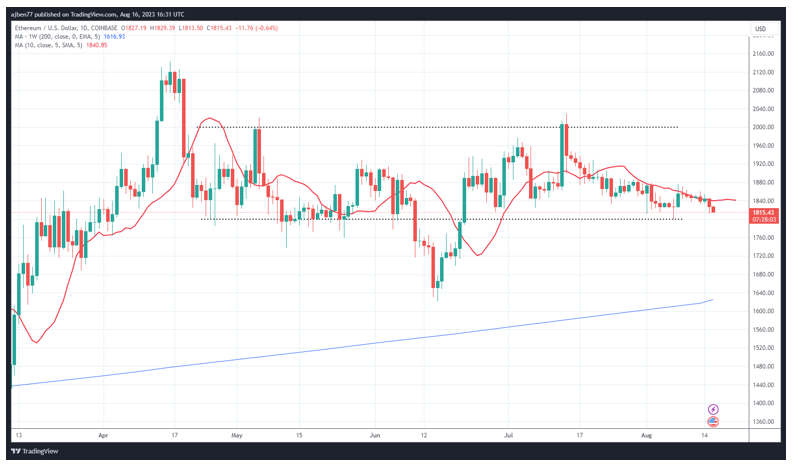 Source: Coinbase.
Click here
to see full-sized image.
Notable News, Notes and Tweets
What's Next
I've said it before, and I'll say it again: In order to survive and conquer crypto bear markets, you need to be patient and persistent.
This summer has been extremely boring in the crypto market, as we've witnessed almost historically low price volatility.
However, that will come to pass at some point in the near future. We have multiple potential bullish catalysts in these upcoming ETF decisions that could usher in a new wave of capital into this market and could be the driving narrative behind the next bull market.
We just have to wait and see what happens.
In the meantime, we can prepare our investment strategies, load up on our long-term positions and wait for the market to come to us.
As always, we'll keep you updated on any changes to the market or these ETF applications, so stay tuned.
Best,
Alex