At This Time of Thanksgiving …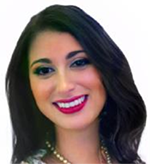 By Beth Canova
As we here in the U.S. approach the holiday weekend, I wanted to take a moment to wish all our members who celebrate a very happy Thanksgiving.
I also want to take the opportunity to get away from the exhilaration of the crypto markets to express our own gratitude.
The entire Weiss Crypto Team is exceedingly thankful for you. Readers like you — with your interest in cryptocurrency and all it has to offer and your passionate engagement — is what motivates us to produce the best-quality content we can.
We look forward to continuing to bring you the cutting edge, proprietary research and timely updates you've come to expect from us, especially as we continue to navigate the tumultuous waters of this still-young market.
And we're thankful for the new opportunities we've brought to you — and the ones we are still developing — to help make crypto investing more accessible to all our readers.
We'll be back with our regular content tomorrow. Until then, enjoy the holiday!
Best,
Beth Canova
Managing Editor