Automate Your NFT Investments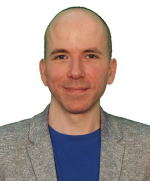 By Chris Coney
There's a ton of money in non-fungible tokens.
But you probably already knew that from reading headlines containing eye-popping numbers.
The problem is in figuring out where you should start. There's so much to consider with NFTs, given that there are so many collections, rarity levels and unique traits to sort through.
How can you identify the best investable artworks without having to comb through each item manually, one by one?
Well, if you're an NFT enthusiast, then you likely don't have this problem. To most NFT lovers, inspecting all 10,000 variants in a collection to find the cream of the crop is a favorite pastime.
But if you're not an NFT enthusiast, you're likely weighing your options.
On the one hand, there's the opportunity to strike gold … but on the other hand, you know full well how time consuming NFT research can be.
There used to be no remedy for this dilemma, but now there is.
Seaport is a key breakthrough by NFT marketplace OpenSea.io.
The reason why this is a practical solution to NFT frustrations is that it allows you just to buy what is valuable.
For the top collections — like Bored Ape Yacht Club — it may not matter which one you own because ownership of any asset in the collection is desirable.
In this case, you can simply go to the relevant collection on OpenSea and click the "Make collection offer" button:
This will allow you to make a bid on the entire collection, and the first Bored Ape owner to accept your offer would trigger the exchange.
This works out because with a collection as valuable as Bored Apes, you probably don't care too much about which one you get — you just want to own a Bored Ape as an investment.
However, even within popular NFT collections, there are certain characteristics or traits that are either rare or more desirable.
Thankfully, there are tools like Trait Sniper that help identify the rarest traits within an NFT collection in a matter of seconds.
Above is a list of stats for the Bored Ape Yacht Club via Trait Sniper.
Trait Sniper cuts straight to the chase by ranking items within the collection. It does this by scoring every single item individually by inspecting the rarity of its traits.
If you scroll to the right, you can see the various traits the top-ranking NFTs have and the rarity of each individual trait:
By inspecting these stats, we can infer that the "Bored Unshaven Dagger Mouth" trait is likely to increase an item's value, due the relative scarcity of that trait.
A reading of 0.28% means only that percentage of the NFTs in this collection have that trait, making it incredibly rare.
After pinpointing these beneficial traits, you can then go back to the "Make collection offer" button on OpenSea and narrow down your collection offer to apply only to items with the desired trait.
While Bored Apes are widely regarded as one of the most successful NFT collections, they've been out for quite a while. That means the values have had time to max out.
However, for newer NFT collections that have yet to take off, this process of identifying the rarest traits and then making one bulk offer to acquire any asset with that trait is totally viable.
The final thing to note is the ability to make collection offers is at the discretion of the creator. Meaning: They have to choose to enable it.
So, if you don't see the "Make collection offer" button, the creators have probably chosen not to enable it yet.
But that's all I've got for you today. Let me know what you thought of this strategy to simplify your NFT search by tweeting @WeissCrypto.
I'll catch you here next week with another update.
See you then,
Chris Coney