"Be Greedy When Others Are Fearful"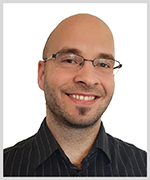 By Jurica Dujmovic
Warren Buffett has said a lot of nonsense concerning crypto.
Like when he called Bitcoin (BTC, Tech/Adoption Grade "A-") "rat poison squared."
Or when he said he wouldn't buy all the crypto in the world for $25.
But one of his sayings does ring true when applied to crypto: Be greedy when others are fearful. And these days, the market truly has been paralyzed by fear, thanks to several macroeconomic forces.
Whether it's TerraUSD (UST, Stablecoin) depegging, the Federal Reserve hiking the rates and starting their "quantitative tightening" or the S&P 500 plummeting and taking crypto along for the ride, the markets seemed downright hostile to an average trader and HODLer.
And this isn't just my observation. Bearish market sentiment has been confirmed by the Fear and Greed index which has been registering "extreme fear" for the past three weeks.
The market started experiencing panic on May 9, when BTC first broke below $31,000 for the first time since July 2021. And it hasn't let up since.
Although these are dire times for crypto, they are far from hopeless.
An investor needs to be shrewd and collected, so they can recognize an investment opportunity and grab it — looking forward and making profits while everyone else is stuck in a less pleasant present, but without being impatient.
There are a few strategies such investors can use to make money in bearish or neutral markets. One of the riskier ways often has the potential for the highest reward: timing the market.
Identifying a market bottom — when market prices have reached their lowest point in that cycle — signals the end of the selling and the start of an upward trend. Buying at that price allows investors to ride the wave up and maximize potential profits.
I've recently spoken to Juan Villaverde and Alex Benfield — editor and contributor to Weiss Crypto Portfolio — about this. In that service, they utilize our Crypto Timing Model to help see where and when the market cycles will hit their peaks and valleys.
And both agree, based on that timing model, that an 80-day-cycle bottom may be confirmed sooner than you'd think: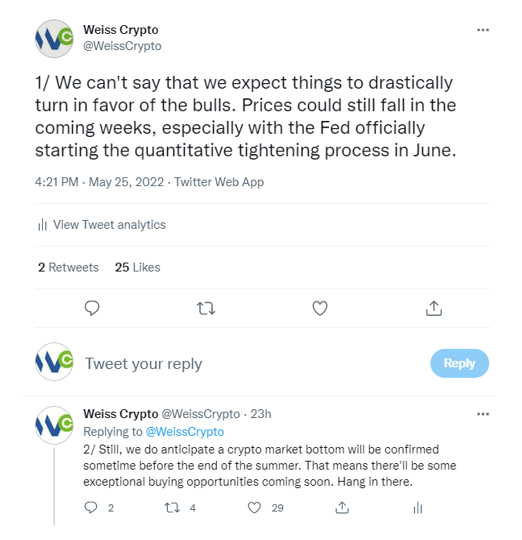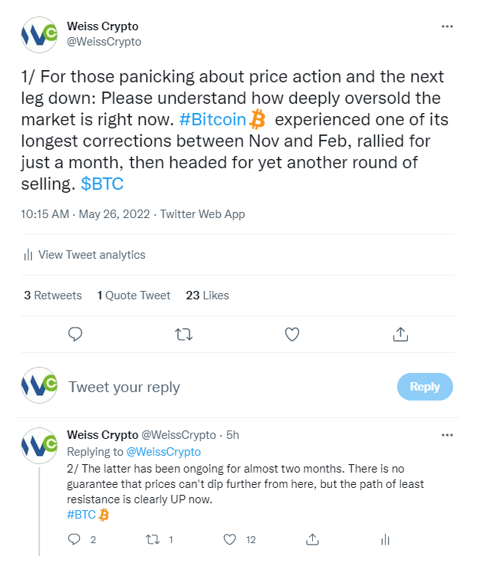 And they're not the only ones pointing out the opportunities that the bear market is known for. Andreessen Horowitz, the private venture capital firm, has been doing the same ... and putting its money behind it: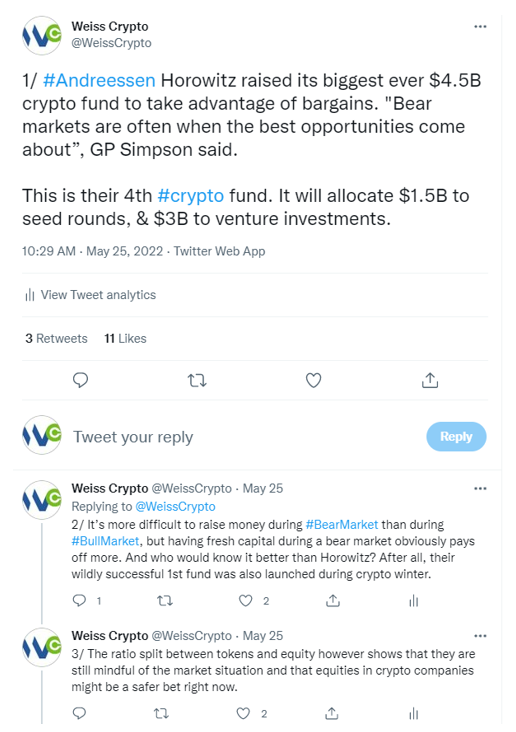 So, when do we expect this bottom to hit?
We can't say with certainty yet. But here's what Alex says he's looking out for: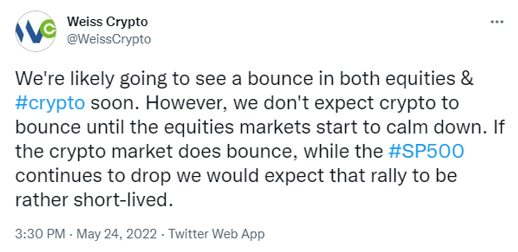 I hope that you'll not only take time to consider these clues and others we provide here in Weiss Crypto Daily on your quest for new investment opportunities in the crypto space.
But if nothing else, I hope that you at least find some solace in the fact that we may soon be in rally mode. It may not last long — that will depend on several macroeconomic factors. But it will provide opportunities for resourceful investors.
So, if you're looking for near-term action, the recent weakness should really be seen as a chance to scoop up top-performing cryptos at a discount.
Which ones those may be are entirely up to you. But,you can always review our Weiss crypto ratings on this website to see how your favorite assets are performing based on our analysis. (A full breakdown of how we rate cryptos can be found here.)
And if you're looking for more guidance, I suggest giving our Weiss Crypto Investor a try. In it, Juan Villaverde tailors his Crypto Timing Model to find the best long-term buy and hold opportunities in crypto assets and crypto-leveraged equities, sending you exact "buy" and "sell" recommendations.
Until next time, stay safe and trade well.
Best,
Jurica Dujmovic