Binance Withstands Massive Withdrawals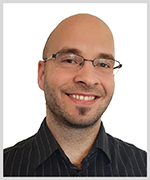 By Jurica Dujmovic
In the latest series of regulatory drama, Binance (BNB, "C") — the world's largest crypto exchange — is currently facing a lawsuit from the U.S. Commodity Futures Trading Commission.
The potential consequences for Binance's business are severe. This could limit its ability to operate in the U.S. and the company could also incur massive fines.
To summarize, the lawsuit alleges that Binance intentionally evaded U.S. laws, including failing to register in the country and allowing Americans to trade crypto derivatives, which is barred for retail investors.
In response, Binance CEO Changpeng Zhao has called the lawsuit an "incomplete recitation of facts."
To discuss the merit of these charges, I have sat down with Tim Tully, CEO of ZelCore — a multifaceted, non-custodial hot wallet that allows users to find, manage and trade cryptos on all major exchanges and protocols and easily access web3 applications.
According to Tully, the charges against Binance do hold merit, though he acknowledges that if several large, developed countries were to pursue similar legal action, Binance's stability could be threatened.
However, he believes this would be an unlikely development given the ongoing political tensions between China, Russia and the United States.
He further asserted that even if Binance collapsed, it would be more about a shift consumer crypto sentiment and the withdrawal of funds rather than just legal issues.
And that is what we've seen. Since the lawsuit was filed, investors have withdrawn a shocking $1.6 billion from the platform. When asked if this turn of events could jeopardize the platform, Tully nodded.
Even so, Tully emphasized that Binance has a significant war chest and is incredibly savvy in its dealings with multiple global parties, indicating that it is in this for the long haul.
If anything, this current situation highlights the increased scrutiny and challenges faced by crypto exchanges as U.S. regulators continue to crack down on crypto.
Events such as the Terra (LUNA) meltdown, the FTX bankruptcy and now this lawsuit have raised concerns about compliance and regulatory practices within the industry.
However, experts believe the crypto market as a whole is unlikely to be harmed by these regulatory actions.
In Binance's case, the price of Bitcoin (BTC, "A-") has remained stable despite the news. And while the exchange has seen large withdrawals, it appears to have enough reserves to withstand the hit.
Tully also noted the U.S. government's coordinated effort to impact crypto on many fronts, including curtailing banking options, going after large exchanges and threatening enforcement. He believes that the U.S. is trying to control something that, by its very definition, is uncontrollable by central authorities and hopes they realize their mistake quickly.
Indeed, the recent lawsuit against Binance demonstrates the ongoing struggle between government authorities and the dynamic world of crypto.
While it is essential for authorities to ensure that businesses adhere to appropriate regulations, there is a growing concern that overregulation may hinder the very essence of what makes cryptocurrencies unique and transformative.
Ultimately, the Binance situation offers an opportunity for stakeholders in the crypto ecosystem to reflect on the delicate balance between fostering innovation and ensuring consumer protection.
Hopefully, through this process of trial and error, a more nuanced approach to regulation can be developed which embraces the decentralized spirit of crypto while addressing the legitimate concerns of authorities.
Best,
Jurica