Black Swan Bubbles Out of Billionaire Battle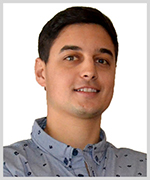 By Alex Benfield
Big things come in threes, it's true. Still, I highly doubt many people had three black swan level events happening on their crypto market 2022 bingo sheet.
If you did, then congratulations.
But after the events of Three Arrows Capital and the Terra/LUNA debacle, most people in this space thought that the worst was behind us.
I mean, one black swan is crazy and unexpected. But three in the same year? Unheard of.
Still, this is crypto. Here, we live in the land of extremes. And like many things lately, this latest debacle started with some jabs on Twitter.
Yes, that's right; this whole black swan event boils down to two billionaires, Sam Bankman-Fried of FTX and Changpeng Zhao of — known as CZ — Binance getting into an argument on Twitter.
It started with petty insults, but soon, the real chaos began.
Questions about Alameda — a trading firm owned by Bankman-Fried and the sister arm of FTX — and FTX's balance sheets started to come to light. FTX's exchange token, FTT, began to crash in response.
When FTT sank to $22, CZ announced that Binance would begin to sell its very large holdings of FTT … though over the course of a few months to minimize market impact.
In response, Caroline Ellison, the CEO of Alameda, offered to buy out all Binance's FTT at the market price of $22. This sparked immediate concerns about the solvency of Alameda and FTX.
Why buy over the counter at $22 instead of letting the market price drop and buying at lower levels?
In the absence of a reasonable answer, the fear of insolvency sparked a bank run.
Withdrawals from FTX began and accelerated at an unprecedented level. More than $500 million was withdrawn over the course of Monday.
Things went from bad to worse when FTX paused withdrawals from the exchange. Solvency concerns really began to blow up at this point.
Rumors — and I must emphasize that these are still only rumors — that FTX had been borrowing against users' funds started circulating. The accusation is still unconfirmed; however, the U.S. government has already begun probes into this matter.
But all this was just the opening act. Then came the big announcement.
Yesterday, both Bankman-Fried and CZ revealed on Twitter that Binance had signed a letter of intent to buy FTX.
This whole bank run had been less than three days old at this point, yet Bankman-Fried — one of the richest men in crypto history — initiated the sale of the second largest exchange for pennies on the dollar.
Now, it's important to note the sale hasn't gone through yet. As CZ says in his tweet, the letter is nonbinding, and the decision is pending due diligence.
But in the meantime, the big takeaway is that user funds are still stuck on FTX, as withdrawals have been frozen.
The market has obviously not reacted well to any of this news. Remember, markets don't like black swans.
Bitcoin (BTC, Tech/Adoption Grade "A-") — the only asset to watch right now —has now set a new bear market low. Bitcoin bulls will need to flex their muscles and set some bids if they want to prevent a deeper market-wide drop.
BTC needs to reclaim $19,000 to hold off the bears in the meantime. A weekly close below the June lows near $17,500 would indicate that bears are back in control of the market for the medium term.
Here's BTC in U.S. dollar terms via Coinbase (COIN):
What's Next
Many technical indicators had been pointing to neutral or even bullish market conditions over the course of the past few weeks. But you just can't predict events like these.
Market conditions are very dicey right now and will remain volatile while the rest of the facts come out about FTX and Alameda.
The best thing you can do right now — and in general — is to maintain custody of your own crypto assets on hard wallets and avoid any unnecessarily risky trades.
Capital preservation will be the name of the game for the next few days.
Stay safe, and we'll continue to shed light on this situation as we learn more.
Best,
Alex