BTC Keeps the Crypto Ship Steady as ETH Trades Near Critical Levels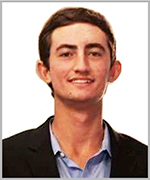 By Sam Blumenfeld
Bitcoin (BTC, Tech/Adoption Grade "A-") and the broad crypto market are trading lower following the release of May's Consumer Price Index (CPI) inflation data this morning. Consumer prices jumped 1% over the past month and 8.6% over the prior year — especially notable considering that many economists were hoping to see signs of peak inflation.
Regardless, Bitcoin has traded resiliently since mid-May, remaining within a tight range of $28,000 to $32,000 while increasing its crypto market share, which is currently slightly over 47%.
This is common during periods of uncertainty because investors flock to relative safe havens during market turmoil. Bitcoin should continue seeing inflows from trading pairs as investors exit more speculative altcoins.
While Bitcoin's been hovering around its 21-day moving average for 10 consecutive days, it fell below the short-term momentum indicator during today's trading. Still, it's sitting well above the lower bound of its monthly trading range.
Only a move below $28,000 or a jump above $32,000 would be notable considering recent price action.
Here's Bitcoin's price in U.S. dollars via Coinbase Global (COIN):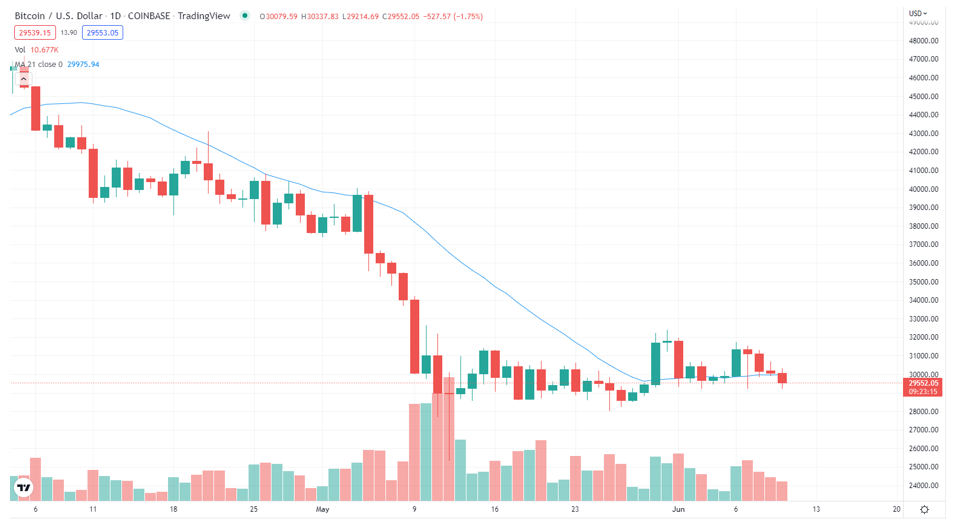 Unlike Bitcoin, Ethereum (ETH, Tech/Adoption Grade "A") is trading at a critical level right now, which is concerning considering its extended pattern of setting lower highs and lower lows.
The key level to watch is $1,725. A close below this level could cause the second-largest cryptocurrency to drag other altcoins lower.
Ethereum has struggled to overcome its 21-day moving average, closing above it only once since the beginning of April. It's touched or briefly overtaken the level several times during the same period, but it continues to act as strong short-term resistance.
Another close above it could send Ethereum back past $2,000, which would break its downward trend.
Here's Ethereum's price in U.S. dollars via Coinbase: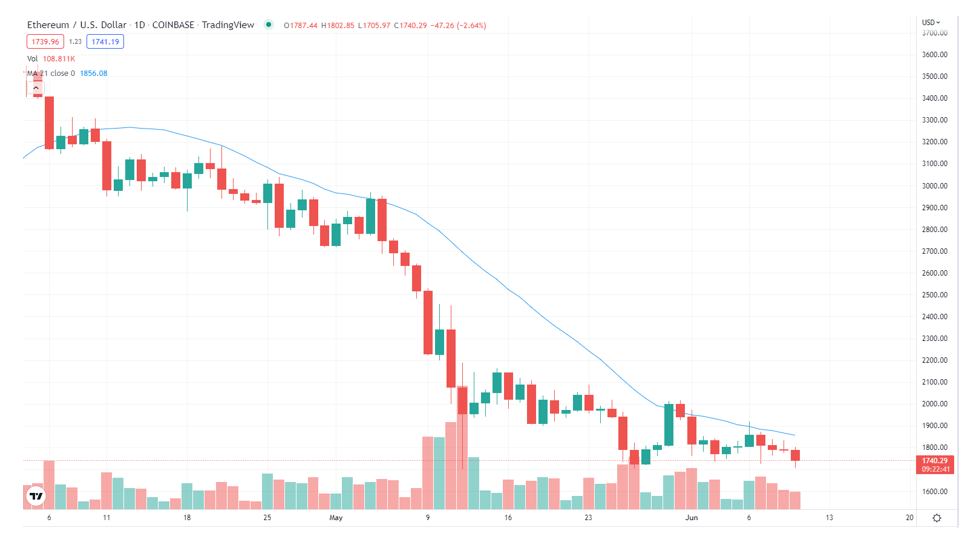 Index Roundup
There was enough downside price action even before today's pullback — which isn't reflected in the data below — to see the crypto market finishing the seven-day trading week in the red. However, the damage was relatively light.
The Weiss 50 Crypto Index (W50) decreased 3.47%, as most of the market pulled back slightly.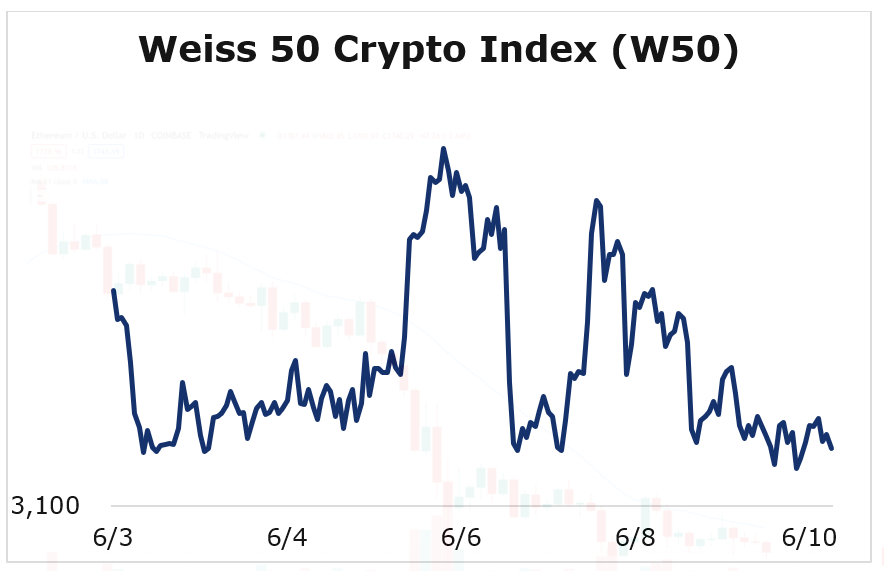 The Weiss 50 Crypto Ex-BTC Index (W50X) declined 3.13%, as Bitcoin mostly matched the broader market's performance.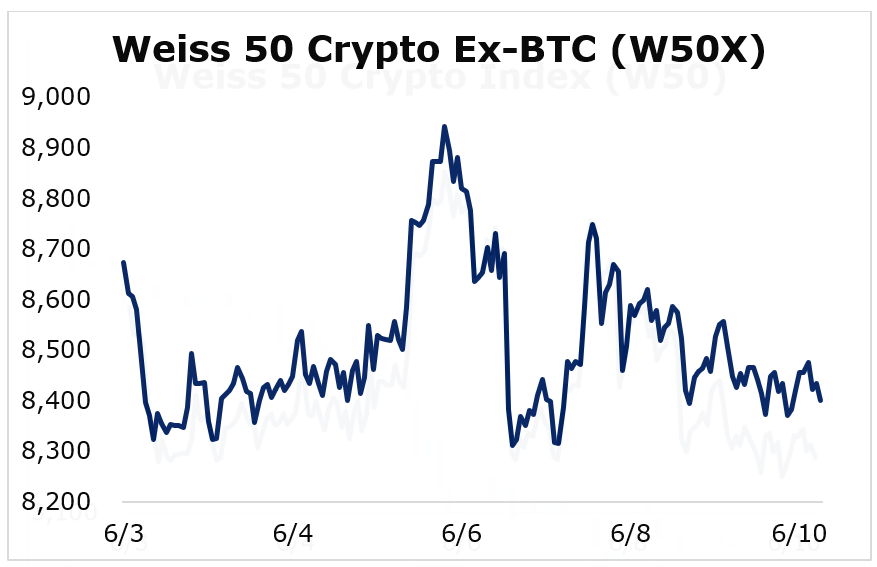 Breaking down performance this week by market capitalization, we see relatively small differences between each segment.
The large-caps narrowly held their value the best, as the Weiss Large-Cap Crypto Index (WLC) slid only 3.19%.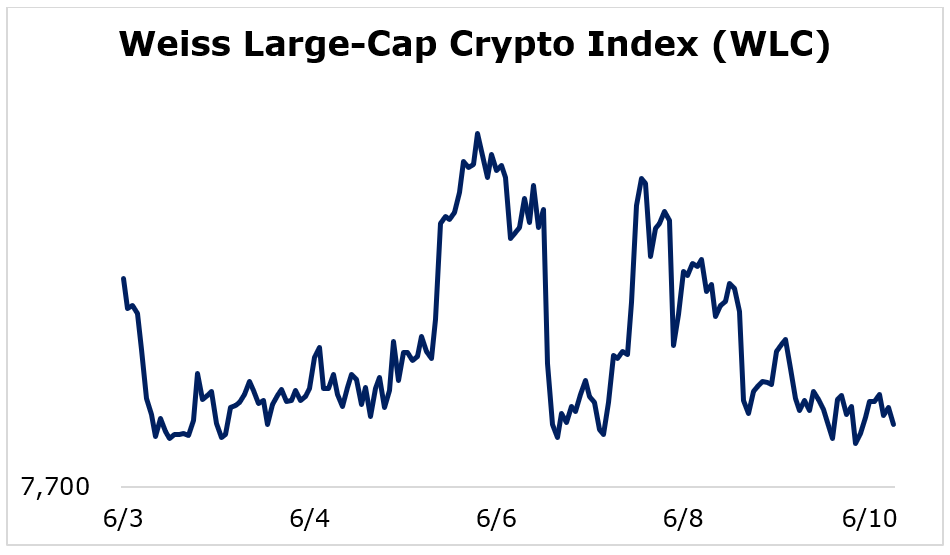 After logging the biggest gains last week, the mid-caps lagged the most by a small margin this week, with the Weiss Mid-Cap Crypto Index (WMC) slipping 5.06%.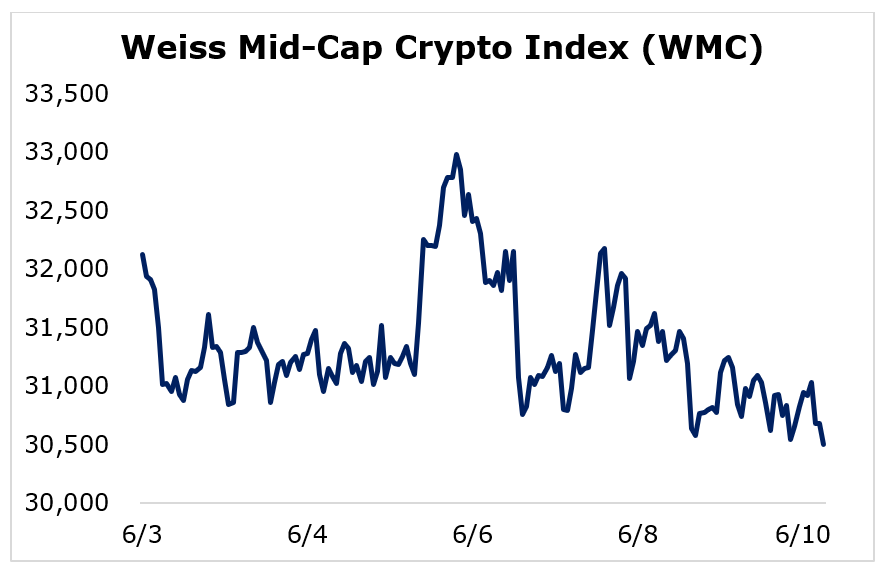 The smallest cryptocurrencies finished in the middle of the pack, as shown by the Weiss Small-Cap Crypto Index (WSC) losing 3.75%.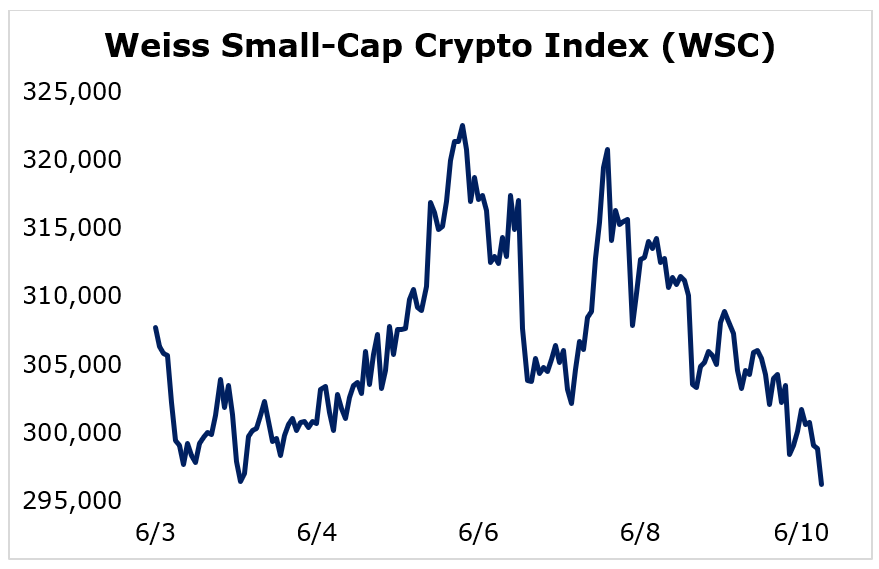 The crypto market is struggling to gain momentum in the current neutral stage of the market cycle and difficult macroeconomic environment. Performance was mostly consistent throughout the broad market.
But if we're to see the market gain momentum again, the large-caps will need to make the first move.
Notable News, Notes and Tweets
What's Next
The crypto market faces strong short-term headwinds as 40-year high inflation prompts investors to avoid risk assets. This higher-than-expected inflation will likely cause the Federal Reserve to hike interest rates more aggressively, which compounds the desire to avoid speculative investments.
Although conditions are volatile, the crypto market has managed to decouple noticeably from technology stocks this week. Bitcoin's correlation with the Nasdaq 100 Index dropped below 0.5 for the first time in three months before falling all the way down to 0.25.
Bitcoin decoupling from traditional financial assets is a good sign for its long-term independence. With adoption growing as expected, its potential should eventually reward early investors.
Best,
Sam