Buffett Is Still Wrong About Bitcoin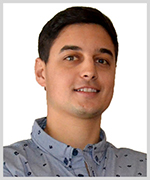 By Alex Benfield
The famous investor Warren Buffett is talking about Bitcoin (BTC, Tech/Adoption Grade "A-") once again.
The legendary founder of Berkshire Hathaway notably called Bitcoin "rat poison squared" years ago. Sadly, his position isn't much improved. This time, he's saying he wouldn't even pay $25 for the entirety of the current BTC supply.
Why should anybody care about Buffett's opinion on cryptocurrency? The man has admitted publicly that he doesn't understand technology and that it's just not his investment specialty.
But Buffett has a large following of investors, many of whom are Gen X or older, who do listen to his opinions. After all, he is perhaps the most famous investor of all time. And one solid strategy for new investors has always been to "follow the smart money." As someone who's been around the block and made massive profits, Buffett certainly counts as smart money, at least in the traditional markets.
In effect, Buffett can scare away other, older investors from investing in crypto, one of the best investments of all time. And his opinion could certainly sway the institutional investors who are new to crypto.
So, what he says matters. Which means he must be corrected, because his latest (incorrect) take on Bitcoin is only serving to pour more fear, uncertainty and doubt (FUD) into market sentiment, confusing the average investor in an already volatile and puzzling market.
Throw in the fear around tomorrow's Federal Open Market Committee (FOMC) meeting and the potential for a 50-basis-point hike, and there's certainly enough FUD to trip up even a savvy investor.
Now, you know our take on Bitcoin in particular and cryptocurrency as an asset class. You know that this space is most certainly not "rat poison squared," and Bitcoin is no Ponzi scheme, as Buffett has called it.
Still, this fear has pushed the price of BTC down over the past few days, and the current correction is likely to continue. Until the macroeconomic conditions change — meaning a more dovish Federal Reserve — the bears will continue to have the upper hand on the market.
The silver lining is that FUD from the Fed or Buffett aren't the main factors weighing on crypto. They're just the latest headlines, and you know how we feel about trading on headlines.
The biggest cause for concern of most investors in the immediate future are the macroeconomic pressures affecting all markets right now. So, even though crypto should be a haven from the Fed's hawkish policies, correlation to the traditional markets is holding it back. In fact, additional weakness this week in preparation for another 50-basis-point hike this week wouldn't be unexpected.
Looking to the medium term, the Fed is likely to continue to raise rates to close to 3% by the end of the year. The big fear is that 3% won't be high enough to fight off our rising inflation. If that is the case, the Fed will have to decide whether to keep pushing rates higher … potentially crippling the stock market in the process.
All the while, crypto is still stuck in a sideways-moving, NEUTRAL market.
But that's both a blessing and a curse. Sure, the NEUTRAL trend, along with plenty of FUD, is preventing crypto from emerging as the safe-haven alternative in a time when traditional markets are facing significant downside pressure.
On the other hand, in a NEUTRAL market, we can expect all losses to even out over time until it breaks out definitively one way or the other. That means there are still significant opportunities to make money in crypto.
Juan Villaverde, editor of our Weiss Crypto Portfolio, has been hard at work finding the best and most user-friendly of those opportunities. And his Weiss Crypto Portfolio members have benefited. In fact, they've pocketed nice gains for the past three months and are going for round four as we speak.
If you want to learn more about the strategies Juan uses, I suggest you register for his upcoming three-part training series, Crypto Profit Challenge, which will start next Tuesday, May 10, at 2 p.m. Eastern.
I'll give you a bit of a preview now. Juan utilizes our proprietary Crypto Timing Model in some of his strategies. And that model has told us to expect sideways action in 2022 for a while. Juan mentioned recently that he expects this trend to continue through to the second half of the year, at least.
But in the long term, Bitcoin and the crypto market as a whole is a life raft for those looking to escape the sinking ship that is traditional finance (TradFi). We here at Weiss are looking to guide you through these treacherous waters during this tumultuous time.
So, remember to stay tuned.
Best,
Alex