Catch This Opportunity Before It Vanishes Like a Ghost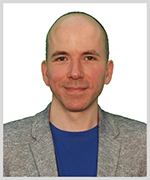 By Chris Coney
In Finnish, the word "aave" translates to "ghost."
So, it's no wonder that Aave (AAVE, "B") decided to use GHO as the ticker for its new stablecoin, which is now live.
If you visit the Aave money market right now while connected to the Ethereum (ETH, "B") mainnet, you should see a page just like the one in the screenshot below:
Here's the general rundown on the coin:
There is $100 million of GHO available to borrow. At the time of writing, $90.66 million is left, as $9.34 million has already been borrowed.

The interest rate is 1.51% annual percentage yield.

You can choose from over a dozen crypto assets to use as collateral, in any combination.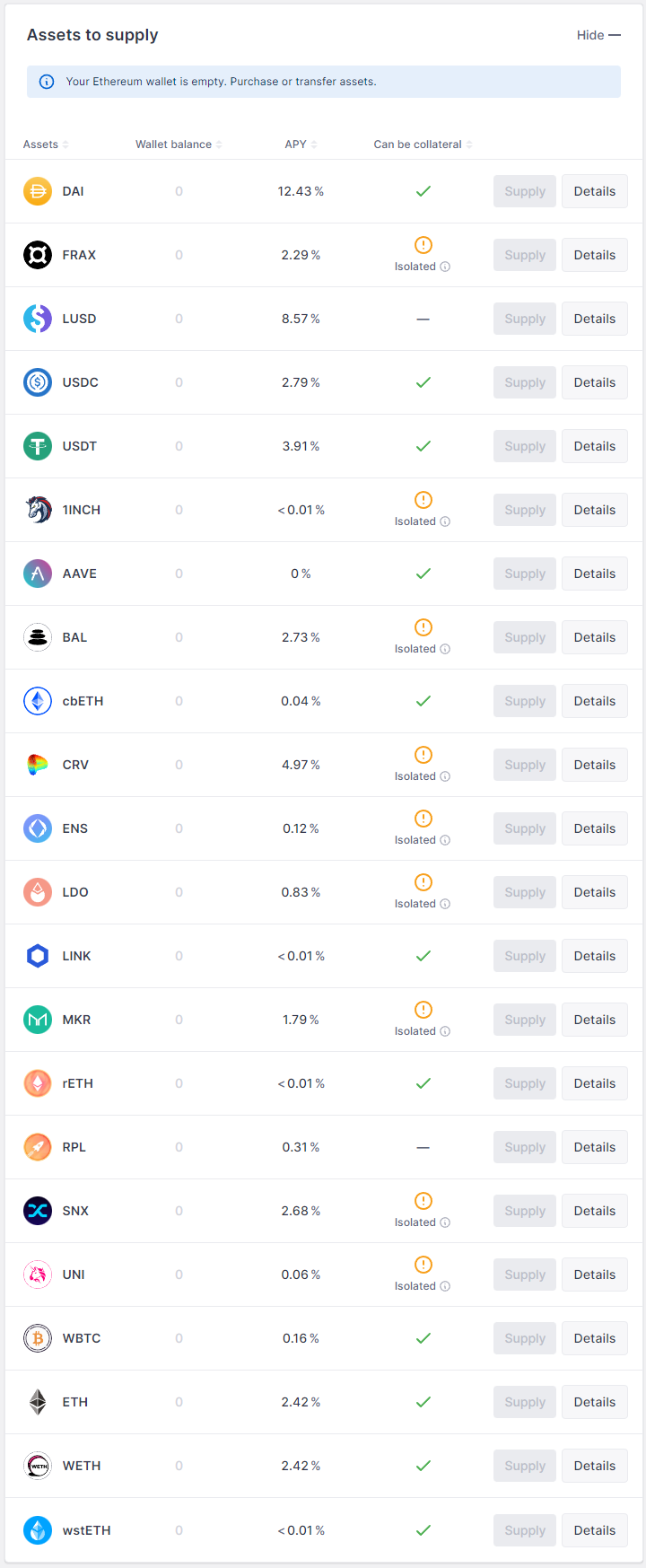 The list of collateral assets you can back a GHO loan with.
Click here
to see full-sized image.
Now, because GHO is a brand-new stablecoin, people will want to use it and trade it. But doing so requires liquidity providers.
That's where the opportunity here comes in.
You see, a number of liquidity pools have already been established on Uniswap (UNI, "B").
What you'll notice is that these are all stablecoin pairs.
So, as soon as you borrow some GHO, it's being swapped into something more useful — i.e., a stablecoin you can do more things with.
Since GHO is a freshly launched token, it's no surprise that it has next to no adoption right now. As such, it's currently not supported by many DeFi apps, and it doesn't directly trade against any crypto assets you might want to buy.
Thus, GHO's low interest rate of 1.51% is being taken advantage of right now.
Then, that capital is immediately being put to work by being moved into a more established stablecoin.
As GHO becomes more established, this will change over time.
But for now, one of the opportunities you could take advantage of is being one of the first liquidity providers to offer GHO trading directly against blue-chip assets like Bitcoin (BTC, "A-") and ETH.
You see, the way Uniswap works is that a pool needs to be created by the first person to provide liquidity.
And anyone — including you — can do this.
Then, once a pool is established, others can join it. But again, someone has to go first.
Right now, GHO has only been deployed to the Ethereum mainnet — the most expensive DeFi network out there in terms of transaction fees.
In fact, to complete a simple token swap on Uniswap right now, the transaction fee is over $9.
Now, that's a pretty hefty fee. But if you're trading DeFi with sizeable sums of money, then it would make sense to pay that much.
Otherwise, I would wait until GHO comes to a network with cheaper fees like Polygon (MATIC, "B-"), Arbitrum (ARB, Not Yet Rated) or Avalanche (AVAX, Not Yet Rated).
If you do want to pursue the opportunity of being one of the first liquidity providers for GHO/BTC or GHO/ETH, then you can do so right now.
Just make sure you're able to easily absorb the Ethereum transaction fees before you jump in.
To get started, head over to Uniswap's Pool tab, and then click on New Position.
After that, you should see this screen:
Please note the red arrow in the screenshot above.
When you select your pair (e.g., ETH/GHO), you will see this box of blue text letting you know that this is a new pool. So, the network fee for initiating such a transaction may be higher than a regular one.
Make sure to double-check what fee is displayed in your wallet before you proceed.
If you think the fee is too high, then you can simply reject the transaction without spending a penny.
But that's all I've got for you today. Let me know what you think about Aave's new stablecoin, GHO, by tweeting @WeissCrypto.
I'll catch you here next week with another update.
But until then, it's me, Chris Coney, saying bye for now.
P.S. For more strategies like this, join me live in Miami for the Weiss Investor Summit 2023.