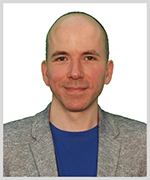 By Chris Coney
Recently, Florida Governor Ron DeSantis signed legislation that makes Florida the first state to explicitly prohibit a central bank digital currency.
You see, DeSantis thinks that CBDCs are just another way of increasing surveillance and control over Americans.
He even refers to CBDCs as "Big Brother's Digital Dollar."
Specifically, DeSantis believes that a CBDC could threaten:
• Personal privacy

• Economic freedom (through government sanctioned surveillance)

• Community financial institutions (such as local banks)

• FinTech innovation (due to a monopoly on financial infrastructure)

• Access to goods and services (by potentially blacklisting citizens who make certain purchases)
As such, the new bill prohibits the use of a federally sanctioned CBDC as money within Florida's Uniform Commercial Code. It also bans CBDCs issued by foreign governments and central banks, such as China's digital yuan.
Now, DeSantis' beliefs aren't just baseless claims. In one of his recent speeches, he cited one current example where limits are placed on the purchase of certain goods.
He quoted that major credit card companies have attempted to monitor transactions of firearm retailers and consumers by categorizing businesses under certain codes.
And this isn't an isolated case. In fact, I have direct personal experience with something similar, which almost crippled my business a few years ago.
The Day I Got Censored
On June 1, 2018, I received an email from Stripe — my credit card processor back then — letting me know that they deemed the sale of DeFi-oriented information and research to be against their terms of service.
They proceeded to give me five days' notice that my account would be closed and that I should seek alternative means of payment processing before then.
Even though I was advocating for the use of cryptocurrencies, my subscribers were still in the traditional financial system. So, they wanted to pay with a credit card.
Sure enough, five days after Stripe's email, they stopped processing the subscriptions of hundreds of members I had built up … as well as blocking any new transactions from going through.
Should This Even Be Possible?
The irony of my experience with Stripe is that it instantly validated what I was doing.
My courses were teaching people how to hedge themselves against a financial system that can cut you off at will, which is exactly what it did to me.
Overall, the problem wasn't necessarily with Stripe.
It was more an issue with the TradFi system itself: The payment rails are censorable.
The Next Logical Step
In my opinion, a ban on CBDCs by DeSantis is a de facto declaration that citizens should be allowed to use decentralized currencies.
While DeSantis is known to be a supporter of crypto in general, he has yet to go as far as providing legislation on the issue of crypto to the extent he has with CBDCs.
Conclusion
If CBDCs were to be introduced to the public right now, I believe they would succeed by default.
This is on the basis that most people would just blindly accept whatever the TradFi system presents to them, because they rarely look outside the box.
On that same note, if crypto ends up becoming the standard, I think most people would also adopt it by default.
Therefore, the battle is not for the masses who do things by default. It's for the minority of people who are aware and actively looking outside the box.
If we can reach those people and empower them with education on how DeFi can be of great benefit to them, we have an incredibly strong chance of mainstream adoption.
DeSantis is doing his part by prohibiting CBDCs and giving the innovators a chance to discover and adopt DeFi before the government monopoly on money blinds them to it.
But that's all I've got for you today. Let me know what you think about Florida's ban on CBDCs by tweeting @WeissCrypto.
I'll catch you here next week with another update.
But until then, it's me, Chris Coney, saying bye for now.