CeFi Struggles Lead to the Start of Restructure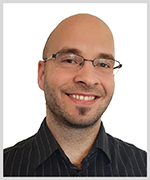 By Jurica Dujmovic
I've had the opportunity — and pleasure — to talk to Juan Villaverde, cycles analyst and editor of both Weiss Crypto Investor and Weiss Crypto Portfolio, about the causes and the importance of the current situation in the cryptocurrency market.
On the surface, we seem to be stuck in quite an unfortunate cycle … High inflation leads to the Federal Reserve being more hawkish, which leads to recession, which leads to prices plummeting across the board.
And just when we think the market has finally gotten tired of this same old cycle (and that we've finally reached the bottom) we're greeted with yet another day drenched in red.
At the moment, the crypto market is being dominated by macroeconomic events. In this perfect example of a bear cycle, even good projects like Polygon (MATIC, Tech/Adoption Grade "B") are rolling over and taking a beating.
Centralized platforms —such as Celsius, Voyager and others — fared the worst. It seems the business model of these companies was quite lacking. It boiled down to borrowing short term from the customers, then trying to make more money than was borrowed by investing in the markets long term.
With this business model and the volatility of the crypto market, it's no surprise that these kinds of companies would go under.
This strategy isn't anything new, though; it's how traditional banks work. But, unlike banks, these "heroes of CeFi" didn't have central banks to back them up.
Speaking of banks and traditional markets, Long-Term Capital Management faced a similar problem in 1998, during the Asian currency crisis.
When the markets tanked, they took the overleveraged hedge fund with them. LTCM used to make a killing during every upturn; when it went under, its failure ruined every bank that had lent it money in the past. This was quite an extensive list.
Now, crypto has its own version of LTCM in Three Arrows Capital, which was (until recently) the largest crypto hedge fund.
The situation between the two was strikingly similar. The bust of 3AC managed to drag down a good part of the industry with them. Without anyone to bail them out, they had to face the consequences of their own lack of judgement.
While all this may sound quite disheartening, we must remember that all these events are almost unrelated to true crypto. It's just capitalism doing what it does best: eliminating companies that are unable to face the challenge of modern markets.
This, in turn, leads to monopolies, which, in time, fall apart due to their own inherent entropies. And the cycle continues.
All the while, though, decentralized finance — what I consider to be home to true crypto — moves on, unfazed. Even though the majority of these companies borrowed money on various DeFi protocols, DeFi itself keeps functioning without difficulties.
So, what's the lesson here?
Although macroeconomic events have exerted a huge influence on crypto, they haven't permanently hijacked it. Instead, they've exposed shady and hasty actors and punished those who relied on their leveraging antics.
They've also uncovered the strong and stable pillars of exchange and liquidity, which remained firm and unyielding. In my recent articles, I've also highlighted a move away from centralized exchanges to hardware wallets, which is yet another mechanism of adaptation that investors are employing in their efforts to realign themselves with new market conditions.
As time goes on and the consequences of these failed CeFi investments become even more apparent, we'll see the development of even more mechanisms by which the average crypto user — and even entire projects — could use to insulate themselves from future blunders.
It's a trial by fire. And it'll be painful in the near term. But by separating the wheat from the chaff in the current bear market, I expect we'll see the rise and survival of projects that bring more than mere speculative value to the table.
And I suspect those projects will be the ones that thrive in the long run.
That's why our crypto experts are always on the lookout for such projects. And we want to provide the tools to help you do the same. In fact, that's exactly why we developed our Weiss Crypto Ratings. Using our powerful filters and bespoke ratings grades, you have at your fingertips the building blocks of your future investment strategy. Add to that the powerful notification system you can set up to track all your favorite projects, and you can set up an invaluable system to keep your crypto investing simple and smooth.
I strongly recommend you explore all the free resources we have, so you can keep the crypto market at your fingertips.
Until next week, stay safe and trade well.
Best,
Jurica Dujmovic