Conflicting Signals as Crypto Hits Inflection Point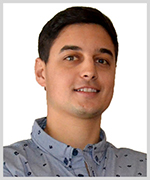 By Alex Benfield
September will be a tumultuous month.
An assortment of major events will impact crypto prices this month … and not all of them are signaling in the same direction for the crypto market.
The early-summer rally in prices seems to be slowing down, and our hopes of it having a second wind were shot down during the last two days of price action.
So, with those factors in mind, we have three key questions to answer:
Where does the crypto market stand right now?


What are the driving forces for the market right now?


What hints do we have about the direction of the market this September?
Let's start with the first question. The rally in crypto prices that started in June is winding down. However, it has already had quite the effect, pulling many cryptocurrencies out from their summer lows.
But the big story of the rally has been the shift in market leader from Bitcoin (BTC, Tech/Adoption Grade "A-") to Ethereum (ETH, Tech/Adoption Grade "A"), which can partially be attributed to the hype around the Merge.
We'll have to wait and see if this narrative holds throughout Q4.
For now, though, ETH has kept up its momentum and is still over 50% higher than its June 18 lows. The same is true for many top altcoins.
ETH has been climbing for months until its recent stumble and will need another few weeks of sideways or negative price action to confirm its market cycle is ending. With the Merge only a week away, it's possible ETH could extend this current cycle as traders prepare for the big event.
On the other hand, Bitcoin has been left behind and is still hovering near those June levels.
In fact, yesterday's price action has completed BTC's recent cycle; Its price appears to be bottoming out now, meaning that we might just be a few weeks away from another rally for BTC.
In short, the market cycles theory would tell us that the current rally should be ending very soon … but an extension due to the Merge is possible.
That's where the crypto market is at the moment.
Looking at the broader economic field, we get to the answer for question two: What's driving the market?
Let's start with the Consumer Price Index data set to be released next week.
Rumor has it that the White House is preparing for another month of elevated inflation. This seems like a reasonable reaction, given that it certainly doesn't feel like inflation has slowed down much, but only the CPI numbers will tell for sure.
Anything north of 8% shows that we are still in the middle of this high inflationary period. Until inflation dips below 8% and starts trending downward, month after month, it'll remain at the forefront of every discussion.
If this CPI report reveals inflation has remained the same or risen, it'll give the Federal Reserve the perfect excuse it needs to continue raising rates.
Speaking of the Fed, it'll announce on Sept. 21 whether an additional interest rate hike is coming at the Federal Open Market Committee meeting.
Another 75-basis-point hike is in the cards, which would mark three such hikes in a row.
That's far and away the most aggressive action from the Fed in over 40 years.
So, the Fed pivot investors have been waiting on to potentially signal the end of the crypto bear market doesn't seem likely to happen before the end of this year.
This has led us to look across the pond as the EU deals with rising energy costs as they prepare for winter … and even higher energy bills.
The situation in Europe isn't too different from ours, with inflation still rampant without any signs of slowing down anytime soon. They're also experiencing a rise in food, housing and commodities on top of energy costs.
However, Europe has an additional factor contributing to their energy crisis: the war in Ukraine. After Russia was hit with multiple international sanctions over their actions against Ukraine, Putin has now shut off the Nord Stream 1 pipeline — one of the main means of fuel imports into Europe.
Putin has demanded that the Russian sanctions be lifted, but the EU has little intention of fulfilling his request.
However, if no action is taken, the already high cost of energy will only continue to shoot up even more.
How high are these costs? A new report now estimates that energy prices have soared over 200% since 2021, which is an astonishing rise in just a year.
That translates to over $500 in energy bills per month for the average European family.
That's a staggering amount to pay for most, so the European Central Bank will need to step in and do something about the situation before families freeze this winter.
What's the ECB's favorite tool to deal with their problems?
Money printing.
The ECB will likely first attempt to print their way out of this problem. We know that with more money printing and more liquidity, more money flows into risk assets like cryptocurrencies.
So, instead of the Fed pivot that we've been looking for as a sign of the end of the crypto bear market, we might just get an ECB pivot instead.
What's Next
Now, we get into our third question. There are different factors at play that seem to be sending mixed messages to which direction the crypto market could be heading.
The cycles theory and the rumors of high inflation and future rate hikes seem to be suggesting a further correction is likely.
However, next week's Ethereum Merge and the potential for an ECB pivot seem to show potential relief could come to the crypto market soon.
Which possibility will win out?
We'll have the answers to those questions very soon, as we are now already a week into the most pivotal month of 2022.
As always, stay prepared, stay patient and trade wisely.
Best,
Alex