Crypto Attempts a Rebound After Its Sharp Slide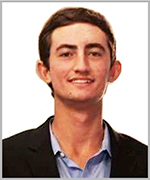 By Sam Blumenfeld
The crypto market has struggled mightily along with technology stocks and other risk assets since the beginning of April. This week's price action magnified the negative sentiment as investors weighed geopolitical uncertainty, the recent Federal Reserve rate hike and the hikes still to come.
Of course, the high-profile attack that caused the destruction of Terra's (LUNA, Tech/Adoption Grade "D") ecosystem and the de-pegging of TerraUSD (UST) made matters worse.
Bitcoin (BTC, Tech/Adoption Grade "A-") has held up relatively well compared to the broader market, highlighted by the 2.5% increase in its market dominance. However, it still plunged significantly below its 21-day moving average, which sits near $36,000.
The asset is down about 26% in the past month, and even broke below $29,000 yesterday. But it bounced with enough momentum to reclaim $30,000 and could extend that relief bounce given the sharp recent sell-off.
Here's Bitcoin's price in U.S. dollars via Coinbase Global (COIN):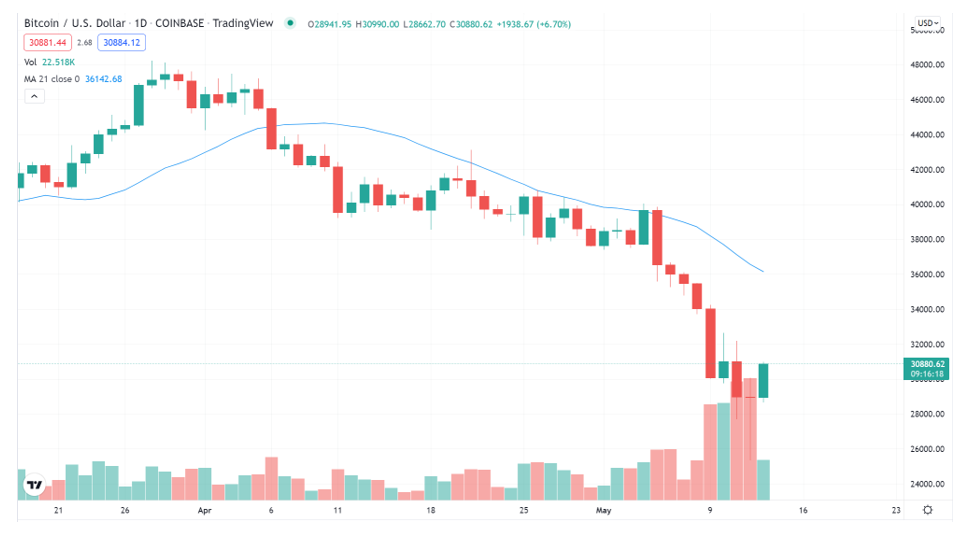 Ethereum (ETH, Tech/Adoption Grade "A") has slightly underperformed the market leader, alongside most altcoins. It's down about 33% over the past month but is trying to establish new momentum in today's trading.
The $2,000 level is a critical support for Ethereum. If it manages to hold on, it could look to continue bouncing higher. In the case that it breaks down below, there is little support before its previous bull-market peak of $1,400.
And remember, according to our Crypto Timing Model, we'll need to see at least three consecutive closes below $2,000 to confirm if it's been broken.
Ethereum still trades well below its 21-day moving average of $2,650. A run past this level is unlikely due to the significant headwinds that cryptocurrencies and other risk assets face.
Still, it's not out of the question for the rebound to extend after such significant selling pressure. If ETH can regain momentum, it would bode well for other altcoins.
Here's Ethereum's price in U.S. dollars via Coinbase: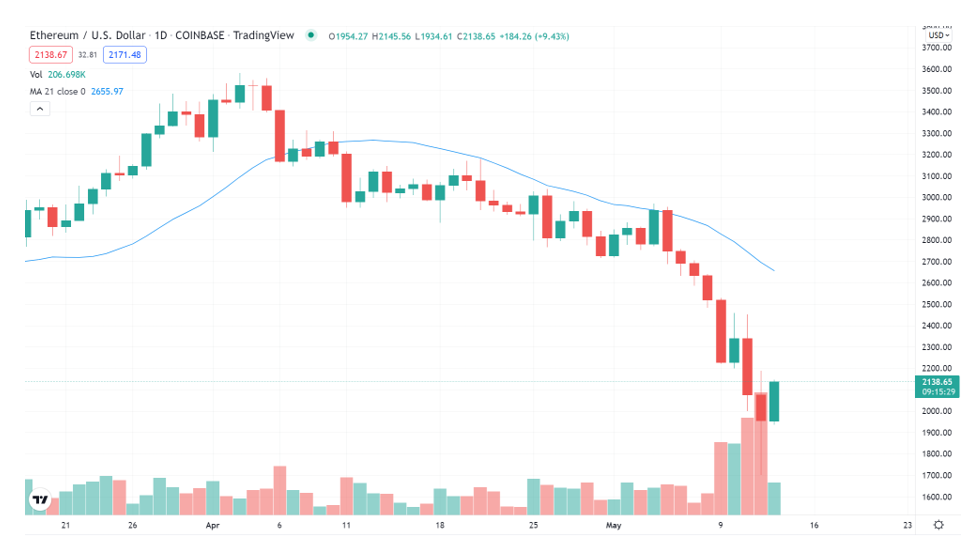 Index Roundup
The crypto market took serious damage during the seven-day trading week. Performance was brutal across the board, but the large-caps survived better than the more speculative projects, as is typical in times like these.
The Weiss 50 Crypto Index (W50) dropped 46.79%, as the entire market sold off heavily.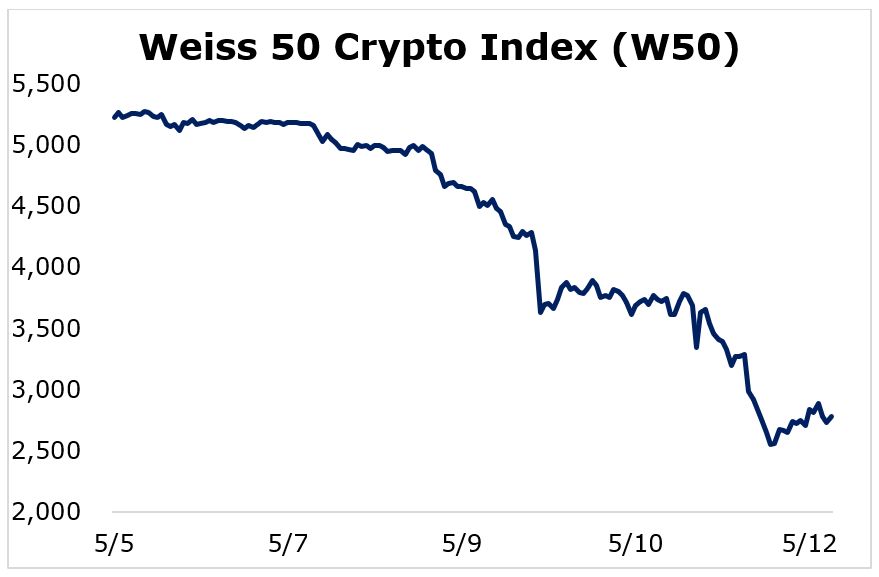 The Weiss 50 Ex-BTC Index (W50X) declined 52.67%, highlighting Bitcoin's outperformance over altcoins.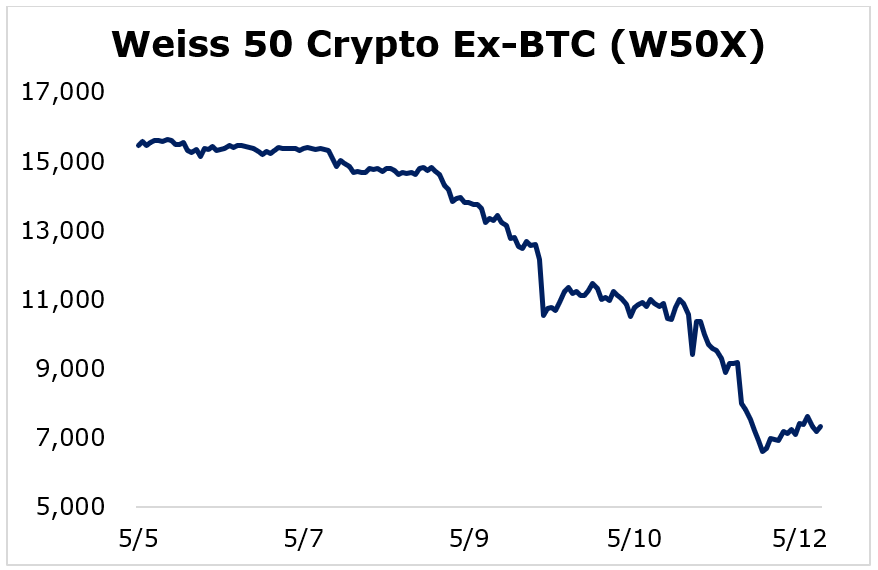 Breaking down performance this week, we see no market cap cohorts were spared.
Large-cap cryptocurrencies struggled, but they were the least harmed. The Weiss Large-Cap Crypto Index (WLC) lost 45.53%.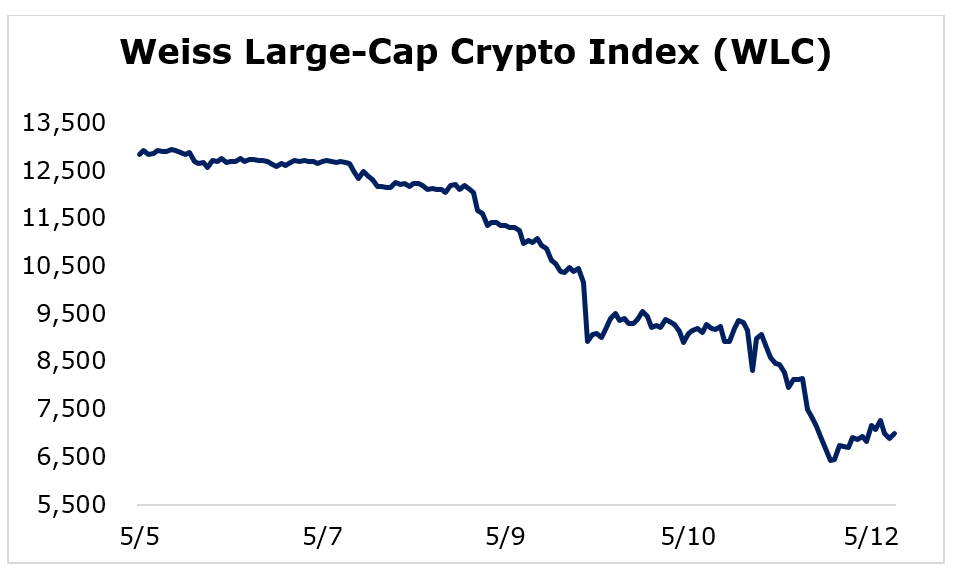 The mid-caps fared poorly, but they still outperformed the most speculative cryptocurrencies. The Weiss Mid-Cap Crypto Index (WMC) fell 56.20%.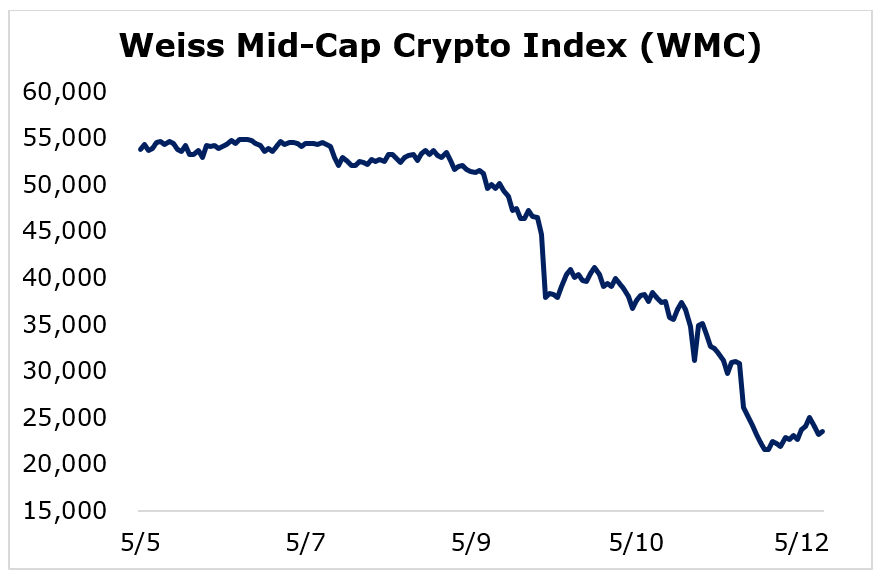 The small-caps struggled the most, with the Weiss Small-Cap Crypto Index (WSC) plunging 66.83%.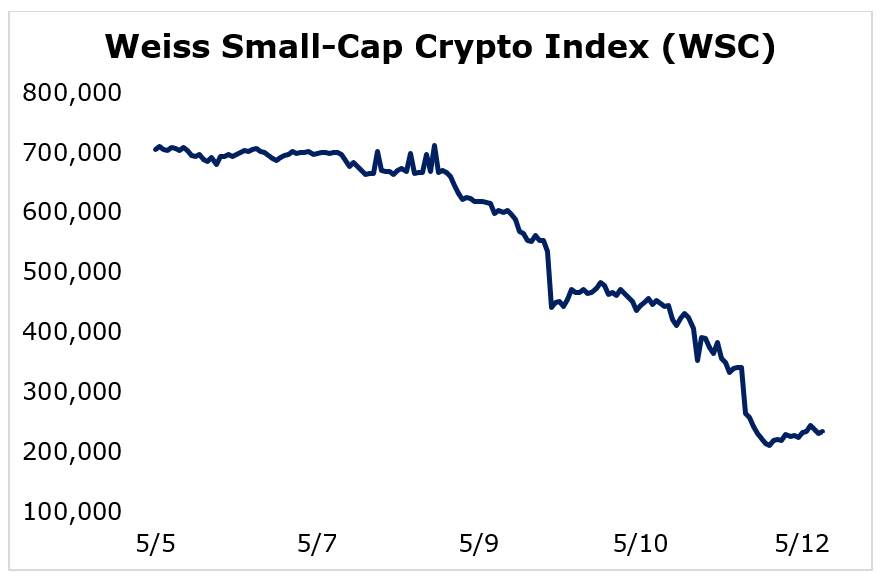 During times of significant crypto market turmoil, it's normal to see the most established cryptocurrencies outperforming the speculative altcoins. The market will likely rely on the large-caps to regain momentum before any sustainable upswing can occur.
Notable News, Notes and Tweets
What's Next
Crypto market sentiment has worsened since the beginning of April, but none of the factors hurting prices in the short term should impact the long-term adoption and use case of crypto. Every week, there are new promising storylines on crypto's expanding adoption.
The fallout of Terra's gutted ecosystem will undoubtedly result in renewed calls for regulations. Treasury Secretary Janet Yellen is already calling for more oversight, using a Senate Banking Committee meeting earlier this week to claim the situation "illustrates that this is a rapidly growing product, and there are risks to financial stability and we need a framework that's appropriate."
It's important to remember, though, that regulations are inevitable for crypto. And they're an important part of the process for improving adoption … as long as it's smart regulation, and not a band-aid solution made in response to market fear.
So, what's the message we should take away as we wrap up this tumultuous week? While negative headlines create short-term headwinds, they have little impact on long-term viability.
Best,
Sam