Crypto Attempts to Set a New Floor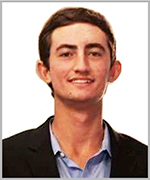 By Sam Blumenfeld
Bitcoin (BTC, Tech/Adoption Grade "A-") and other cryptocurrencies are trying to establish a bottom after struggling since the beginning of May. The good news is crypto prices are beginning to stabilize — even after most assets took significant damage from inflation, liquidity problems and liquidations throughout the space.
Last weekend, BTC briefly fell below its 2017 bull market peak near $20,000, but this level should act as a support during other minor pullbacks. This is an important level to watch — a decisive break below it could result in further weakness for both Bitcoin and the broader market.
And is anyone surprised that Bitcoin currently trades well below its 21-day moving average, considering the sharp eight-day sell-off that brought prices down from $31,000 to $21,000? A move past this short-term momentum indicator could happen after pre-correction prices are no longer included.
Here's Bitcoin's price in U.S. dollars via Coinbase Global (COIN):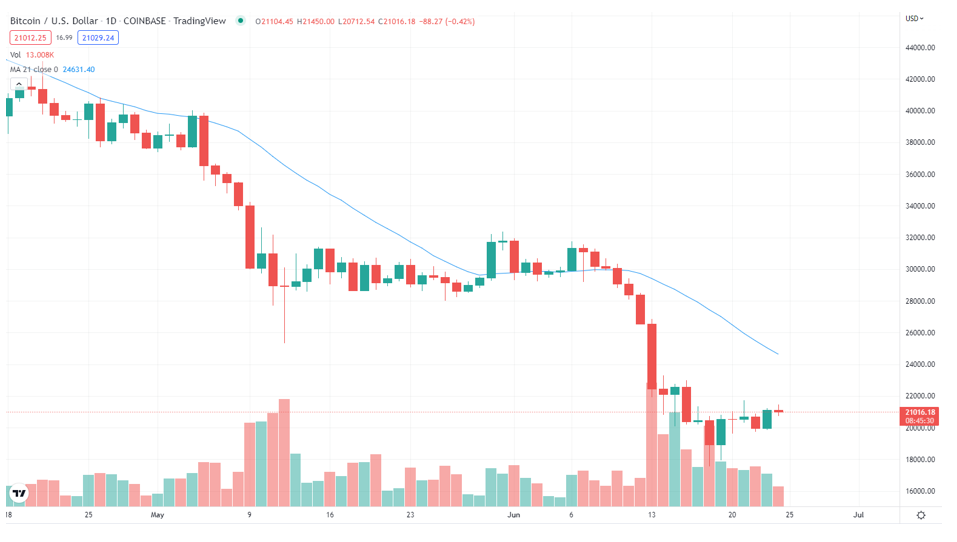 BTC is trading relatively flat today as it looks to move past $21,000.
On the other hand, altcoins are outperforming today, but they were beaten down worse to begin with. Bitcoin and the large-caps will have to lead the way for the next sustainable rally. But for now, altcoins could see additional relief after such a sharp correction.
In comparison, Ethereum (ETH, Tech/Adoption Grade "A") is faring better than the market leader today, up 5% to $1,200. However, it's struggled compared with Bitcoin over the past month, tracking a 40% loss compared with BTC's 30% slide. Ethereum was unable to maintain itself above its previous bull market peak of $1,400, which could hurt its outlook over the short term.
On a positive note, ETH was able to establish $1,000 as a support. A breakdown at this level could've sent prices barreling lower, but it's not out of the woods yet. Ethereum already trades about 15% lower than its 2017 bull market peak of $1,400, so it's important that the asset regains its footing soon.
Ethereum needs to break its trend of establishing lower highs and lower lows before it's able to gain any momentum. ETH's 21-day moving average sits at $1,400, but a decisive move higher is unlikely until a new floor is established. For now, investors will likely continue looking forward to its move to proof-of-stake in August.
Here's Ethereum's price in U.S. dollars via Coinbase (COIN):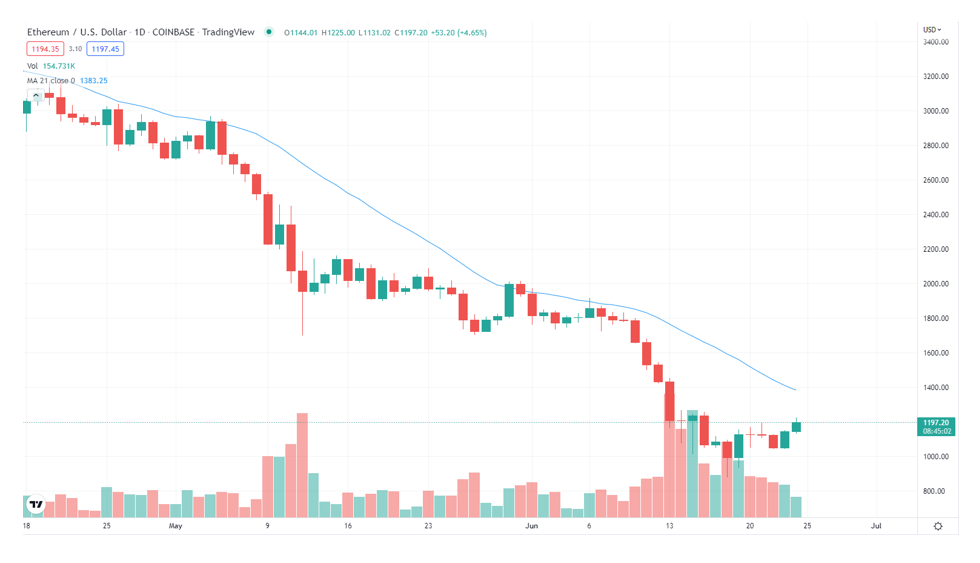 Index Roundup
The crypto market rebounded a bit during the seven-day trading week, with each of the Weiss Crypto Indexes finishing in the green. It looks like the market's getting back on the right track.
The Weiss 50 Crypto Index (W50) increased 10.96%, with most cryptocurrencies attempting to reverse their recent downtrend.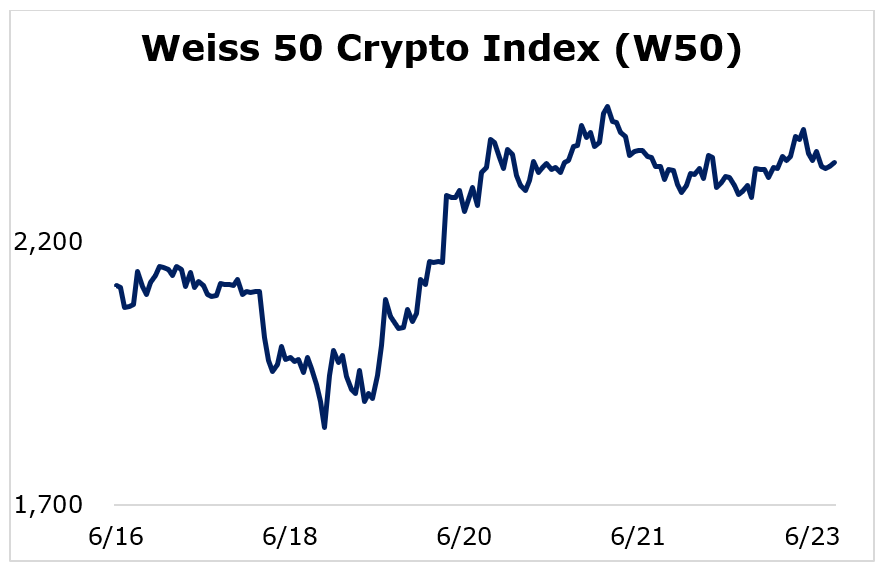 The Weiss 50 Ex-BTC Index (W50X) gained 14.13%, as the more beaten-down cryptocurrencies bounced back more decisively.
Breaking down this week's performance by market capitalization, we see that the established cryptocurrencies bounced back less than their more speculative counterparts.
The large-caps gained the least, but held their value better during the prolonged selloff, as the Weiss Large-Cap Crypto Index (WLC) grew 9.88%.
Mid-cap cryptocurrencies made the biggest move, with the Weiss Mid-Cap Crypto Index (WMC) jumping 21.34%.
The small-caps finished in the middle of the pack, with the Weiss Small-Cap Crypto Index (WSC) rising 15.90%.
The crypto market is trying to bounce back, but it has a long way to go toward restoring prices to bull market levels. Prices could remain depressed for an extended period given the current stage of the market cycle, but cryptocurrencies have significant upside during the next sustained rally.
Notable News, Notes and Tweets
What's Next
The broader crypto market is trying to regain its footing, but it still faces several short-term headwinds that could cause challenges. The Federal Reserve is tightening policy to fight inflation, and the current stage of the market cycle points toward a period of extended weakness.
That said, crypto's long-term outlook remains very strong. Bear markets offer opportunities for investors to get in at discounted levels.
And one great way to consider doing so is with Weiss Crypto Portfolio. Senior Analyst Juan Villaverde has Members sitting on big open gains of 501% and 305%, just to name a few. If you'd like more information, check this out.
Best,
Sam