Crypto Eyes Overdue Relief After a Tough Stretch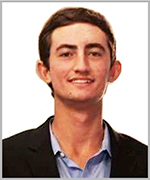 By Sam Blumenfeld
Bitcoin (BTC, Tech/Adoption Grade "A-") bounced higher this week after the sharp recent sell-offs, recording four green candles in the last five days and up roughly 7% on the week.
And on Wednesday, it finally was able to close above its 21-day moving average for the first time since June 5. Hopefully, it'll be able to build on this momentum.
Price action did cool a bit today, however, with BTC down 1% intraday as it looks to maintain itself above $21,500. We can also expect additional resistance at $22,500, a level it tested during Thursday's trading before retreating.
The market leader is looking to establish a bottom for the crypto market. Bitcoin remains critically oversold considering the extent and consistency of its recent slide, so it's likely that the asset sees a relief bounce in the short term.
Crypto's outlook becomes foggier after its relief bounce because the market faces significant short-term challenges. However, the removal of excess leverage from the market should bring less volatility during swings.
Here's Bitcoin's price in U.S. dollars via Coinbase Global (COIN):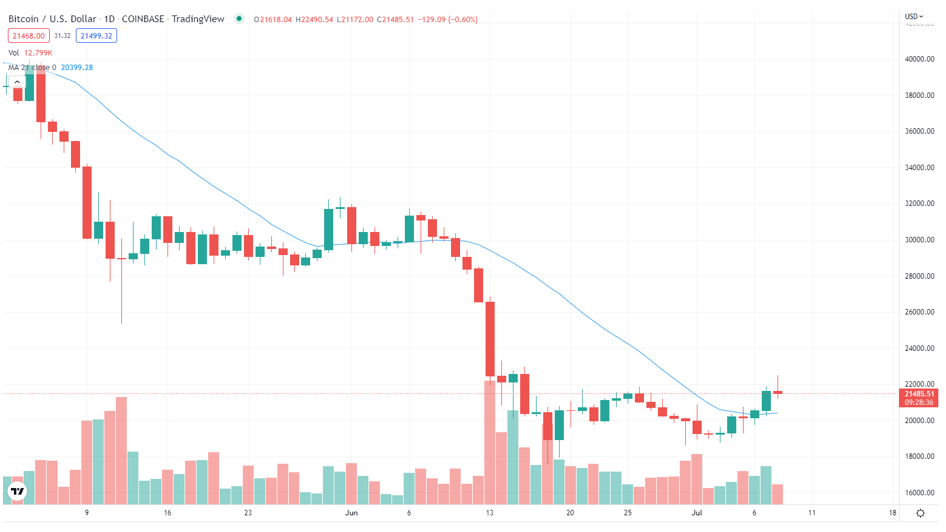 Ethereum (ETH, Tech/Adoption Grade "A") is also down about 1% today, but it's made a bigger jump than the market leader over the past seven trading days. It's up 14% week over week to $1,220 and has also surpassed its 21-day moving average this week.
After continuously setting lower highs and lower lows, it would be a positive sign for other altcoins if ETH is able to reverse its recent pattern. If it can overcome resistance between $1,250 to $1,300, it may look to make a bigger move. However, it would have to pass its previous bull-market peak of $1,400 to fully restore confidence.
ETH has a long way to go before that's likely to happen, but recent action has been a step in the right direction.
In the event of another pullback, the $1,000 level should act as an important support.
Here's Ethereum's price in U.S. dollars via Coinbase: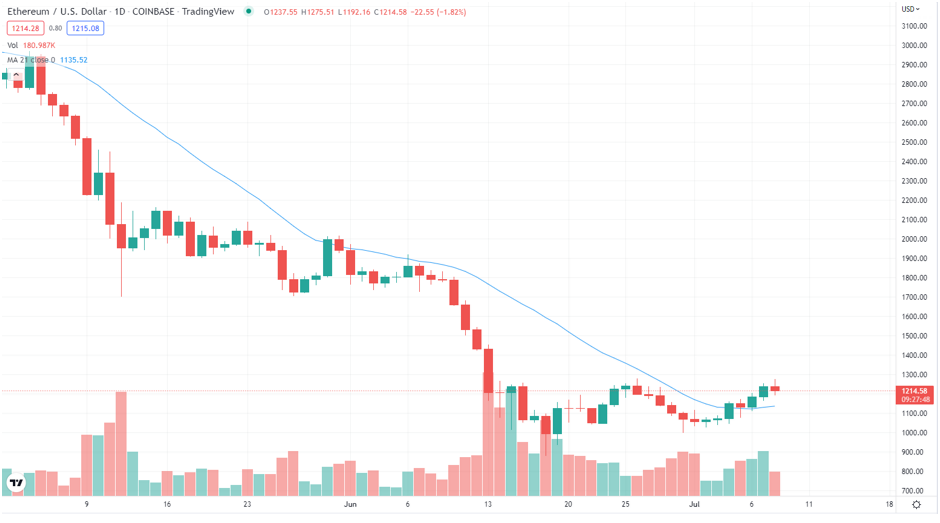 Index Roundup
The crypto market logged a solid week, with most cryptocurrencies bouncing higher after the extended period of weakness.
The Weiss 50 Crypto Index (W50) increased 15.37%, as the market looks to start climbing back.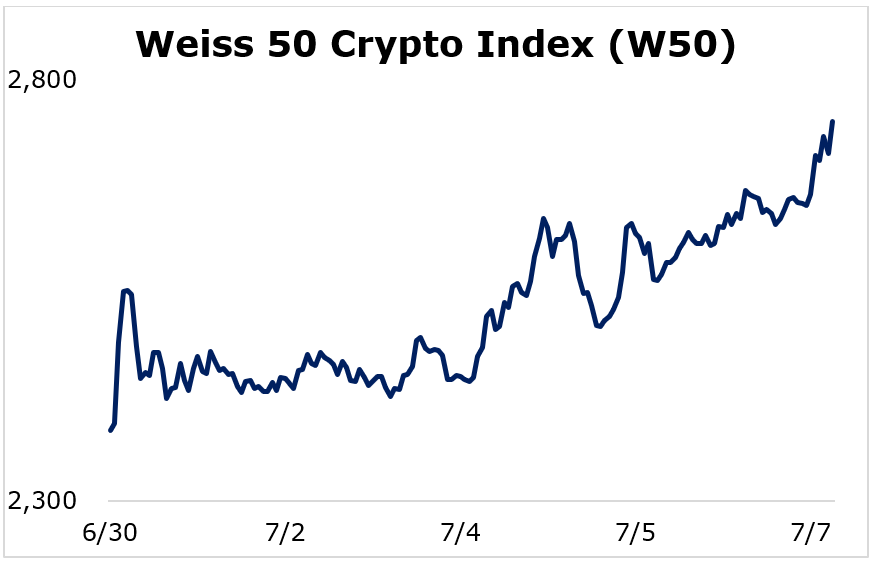 The Weiss 50 Crypto Ex-BTC Index (W50X) gained 15.77%, with Bitcoin mostly matching the broader market's performance.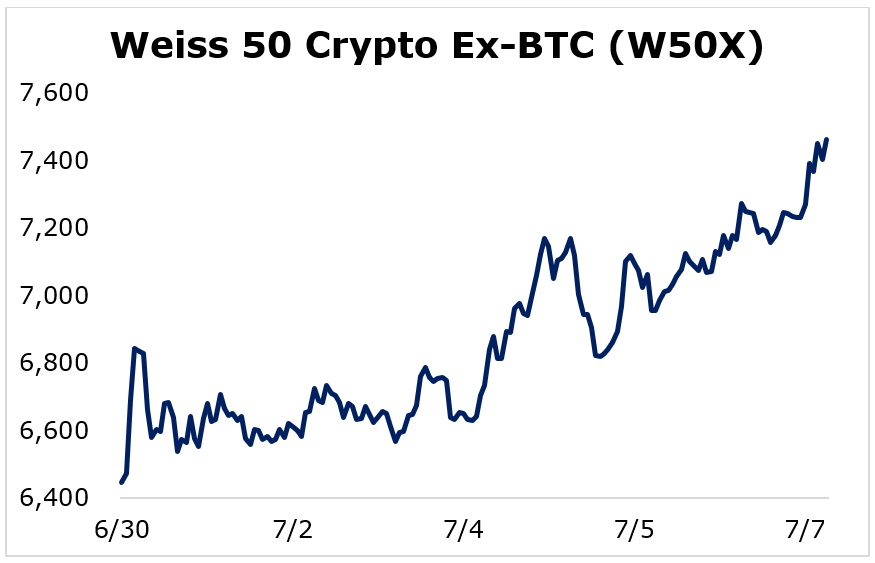 Breaking down this week's performance by market capitalization, we see minimal differences between market cap cohorts.
The largest cryptocurrencies outperformed for the second consecutive week, but not by much. The Weiss Large-Cap Crypto Index (WLC) jumped 15.45%.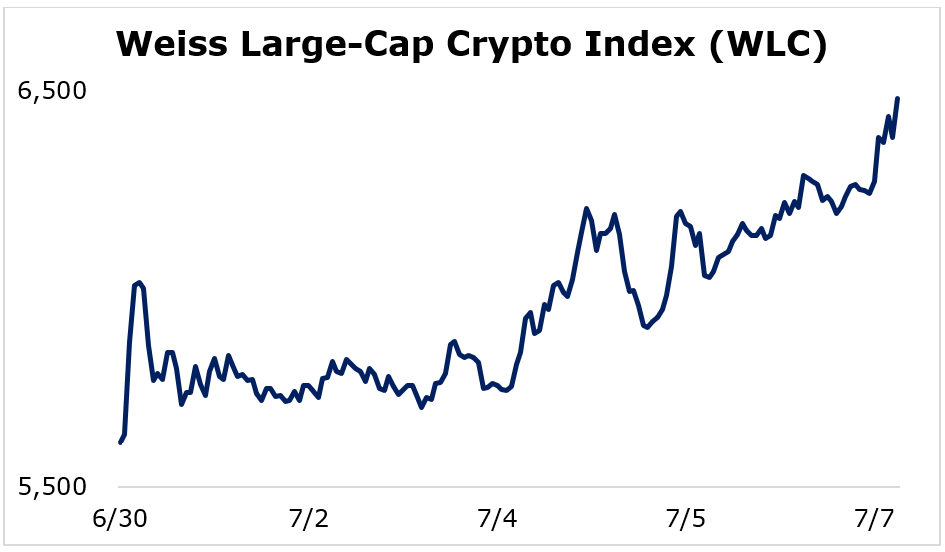 The mid-caps finished in the middle of the pack, with the Weiss Mid-Cap Crypto Index (WMC) rising 15.00%.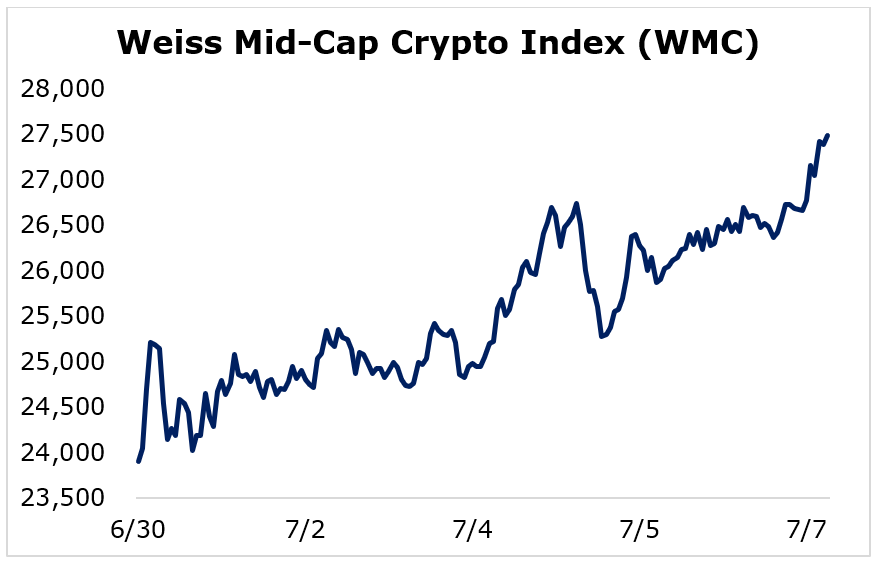 The small-caps gained the least ground, but the Weiss Small-Cap Crypto Index (WSC) still rose 12.57%.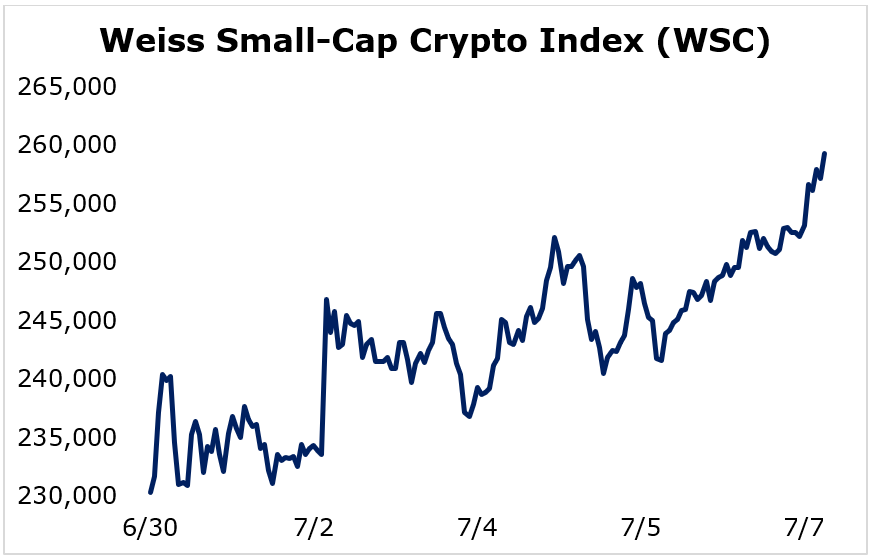 The crypto market's upward move this week was a welcomed sight for investors watching the recent sell-offs. Most cryptocurrencies remain oversold, however, and the current macroeconomic environment could bring additional challenges in the short term. Still, it's a positive sign to see the large-caps leading the action.
Notable News, Notes and Tweets
What's Next
The crypto market is finally seeing overdue relief, but investors can't rule out the possibility of additional weakness. Macroeconomic factors — including next week's inflation report and the Federal Reserve's interest rate policy decision at the end of the month — should play a significant role in the sentiment toward risk assets.
If consumer prices continue extending to new highs, the Fed will be forced to take more aggressive action with interest rates.
The current environment will likely bring choppy trading determined by market sentiment, but crypto's fundamentals and long-term outlook are gaining strength.
Best,
Sam