Crypto Holding Flat Amid Bond and Currency Crisis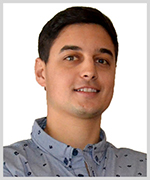 By Alex Benfield
The worst macroeconomic backdrop in cryptocurrency's existence has somehow started to deteriorate even further:
The all-consuming U.S. dollar is wreaking havoc on currencies around the world, as the euro, yen and Great British pound are now all at multi-decade lows against the USD …
And bond markets are struggling massively amid the Federal Reserve's aggressive rate hikes, with a Fed pivot seeming more and more unlikely.
To top it off, there are rumors circulating that pension funds in the U.K. were borrowing money to buy long government bonds on leverage to hit their yearly average return quota.
Now that rate hikes have hit and the bond market is reeling, some of these pension funds were facing margin calls. Apparently, the situation was bad enough that mass insolvencies of pension funds were possible by as early as this afternoon.
With this whole fiasco, the Bank of England has finally entered the playing field.
The BoE's response was to return to its good old friend quantitative easing to prevent a meltdown of pension funds and the bond market. But it's also hinting that it wants to continue with the rate hikes.
Sounds like a mixed bag to me.
With QE back on the table, believe me, money printing will follow. And we can look to Japan to see what's to come — yield-curve control.
The Bank of Japan's been employing QE since 1989 and YCC since 2016 to maintain monetary stimulus. It's stuck in this situation because if it stops, the government goes bust.
Japan's situation is the future for the BoE — and potentially more central banks — because governments have issued a massive amount of bonds making them the biggest borrowers.
And bonds are just the beginning.
I haven't even mentioned the ongoing European energy crisis, which is forcing governments to borrow more to purchase energy to power their countries. To make matters worse, the growing cost of energy is contributing to rising inflation.
And while countries are borrowing more, currencies around the world are losing value against the dollar. The dollar is at its strongest level since 2002, which may sound good for Americans, but it's disastrous to the rest of the world. The dollar is simply too strong right now. To help out Europe, the Fed needs to calm down.
However, up until this point, Fed Chair Jerome Powell has shown absolutely zero signs of acknowledging the situation across the Atlantic. He wants to continue raising rates along with quantitative tightening. Without a Fed pivot in sight, something is bound to break … and soon.
Now, what does all this central bank mess have to do with crypto?
Well, for starters, it appears as though we'll be heading into the first recessionary economic period in crypto's brief history.
On top of that, macroeconomic concerns affect an investor's will to deploy capital into any type of risk asset — including crypto — which has been happening all year.
We already saw big losses in just about every cryptocurrency including our market leaders, Bitcoin (BTC, Tech/Adoption Grade "A-") and Ethereum (ETH, Tech/Adoption Grade "A"), which are down around 60% and 66% year to date, respectively.
However, in recent days, things have been a little different.
Both BTC and ETH have remained relatively stable over the course of the last week despite the worsening situation around the world. Support levels have been holding, at least for now.
Looking at Bitcoin's chart, we can see that the bulls have defended the last few attempts to retest the June lows. Prices have been relatively stable, fluctuating between $18,500 and $19,500 over the last week or so. BTC is trying to climb back above its moving average and has outperformed ETH in recent days.
If the bulls can get BTC back above $20,000, that would be an incredibly impressive feat given the chaos going on in other markets.
Here's BTC in U.S. dollar terms via BITSTAMP:
Looking at Ethereum, we can see once again that the market appears relatively stable in recent days. ETH has some support around the $1,250 level that will need to hold. On the upside, there's resistance between $1,350 and $1,500.
ETH is getting closer to its green downtrend line that's persisted for the entirety of 2022, shown in green below. If it can break above that level, we may be able to call a bottom.
For now, ETH is still trading below its moving average. Until that changes, another move to the downside is in play.
Here's ETH in U.S. dollar terms via BITSTAMP:
What's Next
Despite turmoil in other currencies and bond markets across the world, the crypto market has held up fairly well in recent days.
Is that because the crypto market appears to be leading equity markets given its early start to the bear market? Does that show that crypto appears to be nearing its bottom? Or has this market simply run out of sellers?
We can't answer these questions yet, but we're getting closer.
Remember, this isn't the time to act. There's simply too much uncertainty going on with central bank policies and other markets to be confident in going long crypto.
However, the resiliency this market has shown in recent days is promising.
Can the crypto bulls keep this up?
We'll find out in the weeks ahead.
Best,
Alex