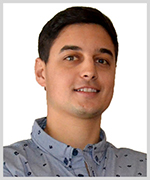 By Alex Benfield
The crypto market has been fairly uneventful over the past 35 days, continuously trading sideways within an increasingly tight range.
This lateral movement, with slight up-and-down motions, resembles the way a crab walks, earning sideways markets the nickname "crab market."
Thankfully, these boring periods of sideways trading almost always end with a bang. And it looks as though the crypto market has stirred from its slumber as major crypto leaders broke out in a big fashion yesterday, finally returning volatility to this market.
However, it's important to note that there weren't any big stories released, no big announcements and no big changes to the macroeconomic factors that have been driving this market downward all year long.
Rather, the likely explanation for the recent uptick in crypto prices is that there was a short squeeze.
Many traders had lined up to short the market and sent funding rates negative early this week. All it took was a slight rally to set off a cascade of short squeezes yesterday, which led up to our big move.
Today's move is likely explained by a quick change in sentiment among traders after yesterday's short squeeze. It will be very important to see how this rally holds up over the next few days and whether the bulls can gain enough momentum to push prices higher and toward the next round of resistance levels.
Just how fast and far did this market rally in the past 48 hours?
Well, Bitcoin (BTC, Tech/Adoption Grade "A-") has gained more than 6% in the past two days and is now trading above $20,000. More importantly, it's trading above its recent high of $20,400.
We'll be watching closely to make sure BTC can hold these levels for the next few days, and whether traders can push prices toward the next resistance level of $22,500 … or potentially up to the recent high of $25,000.
Should those two levels be reached, Bitcoin will likely be in the middle of an incredibly significant bull rally.
Here's BTC in U.S. dollar terms via Coinbase (COIN):
Meanwhile, Ethereum (ETH, Tech/Adoption Grade "B") has had an even better stretch of trading these past two days and is up almost 13% since yesterday morning.
ETH has rapidly climbed above the $1,450 resistance level and is showing some serious strength. In fact, ETH has been climbing faster than BTC in the past few days and could be regaining the bullish momentum it had during the hype before its Merge.
If you remember, ETH had been climbing in relation to BTC for months heading into the Merge. Unfortunately, poor macro conditions — namely higher-than-expected Consumer Price Index data for August and another interest rate hike — sent crypto prices downward in the weeks that followed.
Perhaps ETH can begin to reclaim that momentum in the coming weeks as investor sentiment becomes more bullish.
ETH will need to hold these current levels for a few more days for us to be confident in this move. Additionally, there's significant resistance on the charts between the current levels and $2,000.
But if ETH can surpass $2,000, we will be sounding the bull horns.
Here's ETH in U.S. dollar terms via Coinbase:
What's Next
The crypto market will continue to fluctuate, and some phases will be less exciting than others. I will admit, I even got bored at times with how little volatility there was in this crab market.
However, I also mentioned repeatedly that these sideways periods of low volatility almost always end in an exciting fashion. That's why I'm not all that surprised with the price action of the past two days.
We will need to pay close attention to the charts over the next few days before we confirm anything. But we may soon be confident that the worst of this bear market is behind us.
In the meantime, I'd be remiss if I didn't let you know about one opportunity my colleagues over on the traditional finance side of Weiss Ratings are working on.
Soon, Weiss Ratings Members will get first dibs on something normally reserved for the likes of angel investors like Mark Cuban and Peter Thiel: the chance to invest in a red-hot PRIVATE company before its listed on stock exchanges.
For more information, click here.
Best,
Alex