Crypto Markets Hit a Roadblock After Weekend Rally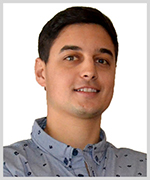 By Alex Benfield
This weekend's rally has been all but erased from the price charts as both market leaders are hanging above key support levels by a thread.
Bitcoin (BTC, Tech/Adoption Grade "A-") and Ethereum (ETH, Tech/Adoption Grade "A") have slid back down to previous levels after failing to hold above key resistance. If those support levels break, it's very possible that the market could see new lows.
The recent actions and rhetoric coming from the Federal Reserve have scared many investors away from risk assets like cryptocurrencies.
Markets are suffering due to the Fed's desire to drive down inflation by killing demand. By raising rates past affordability for most Americans and squeezing the economy into a recessionary period, the Fed is hoping prices reach a breaking point. If prices are too high, demand dries up and prices fall to more sustainable levels.
Why is this the preferred tactic? Because the government refuses to bolster the other side of the price equation: supply. By refusing to increase the production of U.S. oil, which is necessary to transport goods within the country, the cost of goods rises.
The effect this may have on the U.S. dollar and American spending and saving could propel Bitcoin into the next big bull market … in due time.
But for now, the "risk-off" environment the Fed's hawkish policies are fostering is weighing on the market.
And it's not the only downside force. We're still seeing the full fallout from the Three Arrows Capital situation. Just today, 3AC entered liquidation. This alone could push prices further down in the short term, even though MicroStrategy (MSTR) is continuing to buy BTC.
But even with MicroStrategy and other institutions still buying, it's not enough to move prices in the bull's favor. BTC has been unable to break above its moving average and is barely hanging on to support at $20,000.
If BTC can't build up momentum and climb above its moving average first and then the downtrend line — as shown in orange below — in the next few days, there's an increased likelihood of BTC hitting a new low.
Here's BTC in U.S. dollar terms via Coinbase (COIN):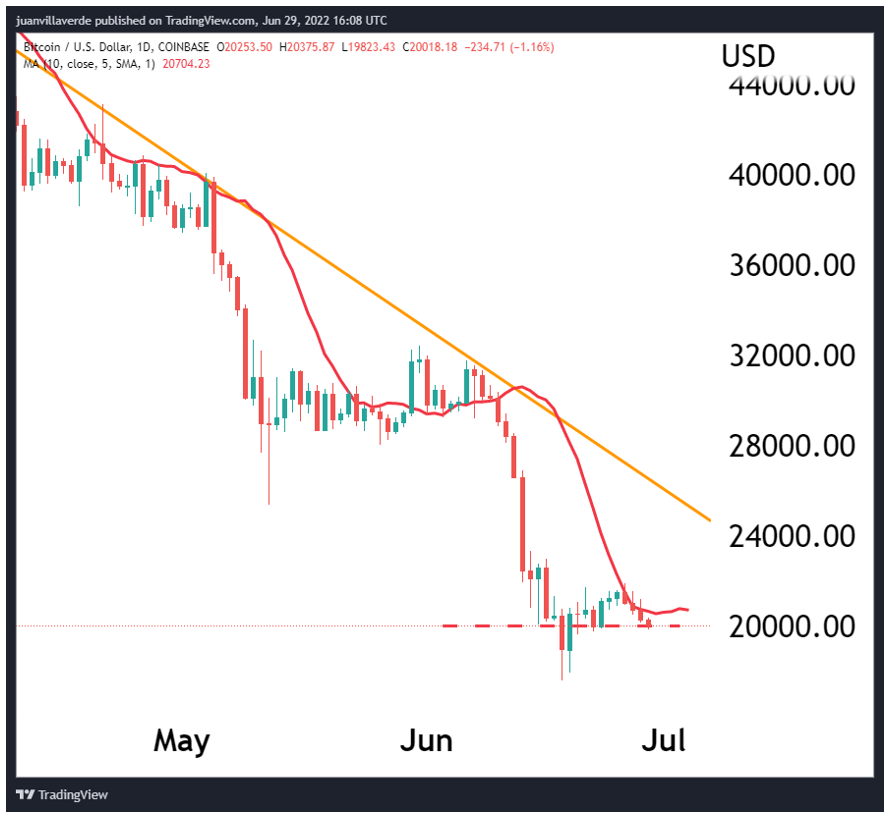 Ethereum is faring better in comparison and was able to climb above its moving average earlier this week. But it's now in danger of losing that support as well.
If ETH can turn things around before the end of the week and regain that $1,380 level, we should be able to definitively call June 18 a medium-term bottom for the No. 2 crypto.
However, it seems very possible that ETH may once again slip to retest the triple digits. This will be a crucial week for the two market-leading cryptocurrencies.
Here's ETH in U.S. dollar terms via Coinbase: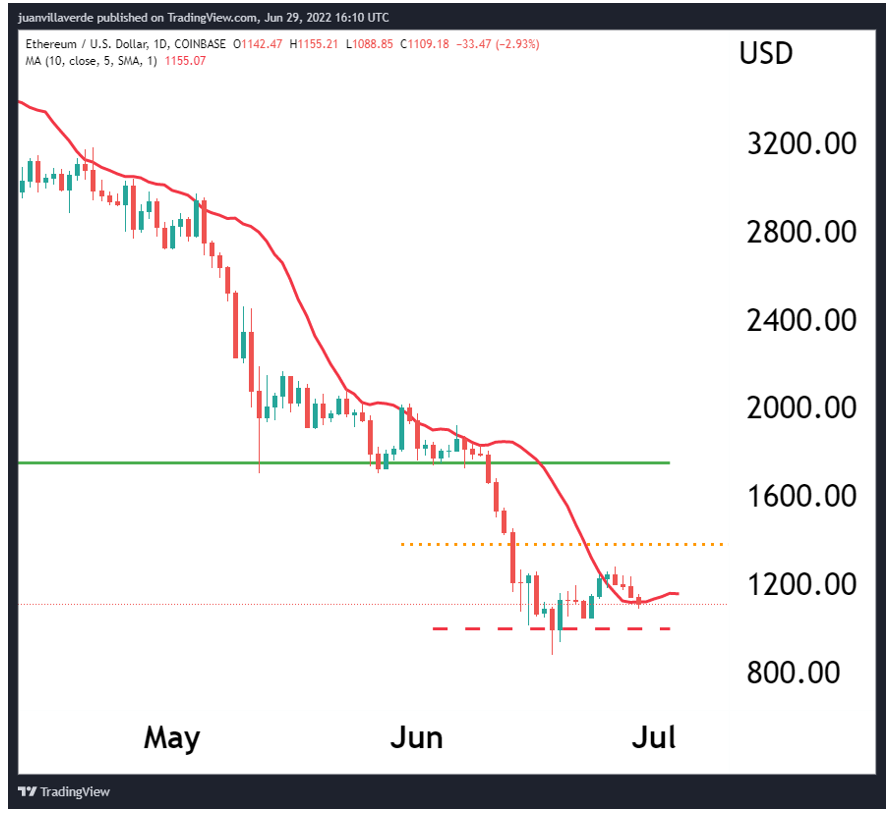 Not everything is doom and gloom in Cryptoland, however. As ETH and BTC have struggled, a ray of light has shone on some altcoins.
Numeraire (NMR, Tech/Adoption Grade "C-") is one of those altcoins that's garnered some success lately, as NMR skyrocketed from $9 all the way to $20 in the past 24 hours before settling in at $14 this morning.
Numeraire is the currency for the Numerai protocol that hosts data science competitions for stock market predictions. It's an interesting protocol and proves that even though prices are down in this market, innovation in the cryptocurrency industry hasn't died down.
Here's NMR in U.S. dollar terms via Coinbase: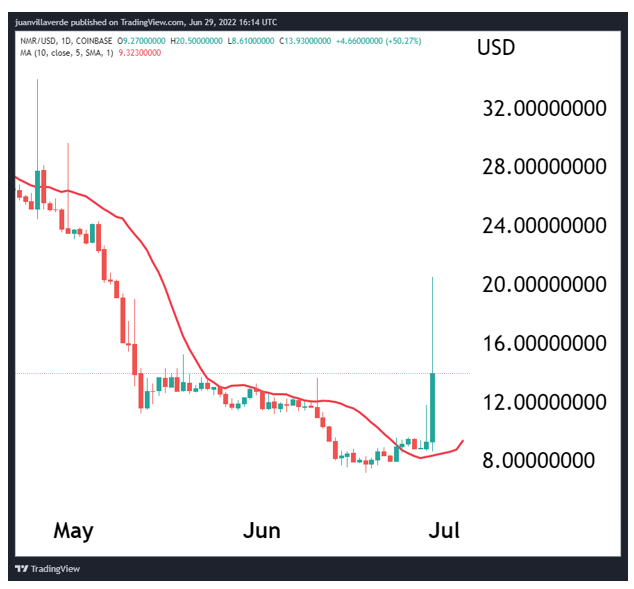 Notable News, Notes and Tweets
What's Next
The crypto market is playing a dangerous game while it sits on the verge of another downtrend. If BTC and ETH can climb up above resistance, they would almost certainly lock in a few weeks of positive price action and hold off any further bearish retest of the lows for a while.
However, if they lose the support levels they're clinging to right now, they'll likely retest the June 18 lows and potentially slip further.
As things stand, it doesn't seem like the macro backdrop will change anytime soon. The Fed has shown no signs of returning to its dovish tendencies this summer. And the crypto market is still factoring in the effects of the Three Arrows Capital liquidations.
These bearish factors may be enough to overpower the tendency of the crypto market to revert after periods of overselling.
The coming weeks are shaping up to present an important test for the medium-term direction of this market, as well as the many models that say short-term bullish price action is long overdue.
Best,
Alex