Crypto Markets Showing Cautious Optimism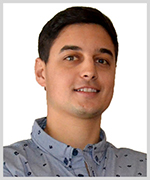 By Alex Benfield
Wow, it feels nice to see some green candles on the charts, doesn't it?
Bitcoin (BTC, Tech/Adoption Grade "A-") has now been gaining for a few days in a row and climbed all the way to above $24,000 for the first time since June 13.
While the rally may have kicked off with fireworks from Ethereum (ETH, Tech/Adoption Grade "A"), Bitcoin has finally decided to join the show. Simply put, the crypto market was extremely oversold and fearful for far too long, making it overdue for a rally.
Bitcoin's Fear and Greed Index has been measuring "extreme fear" for over 70 days until this week, when it finally climbed into the "fear" section of the graphic.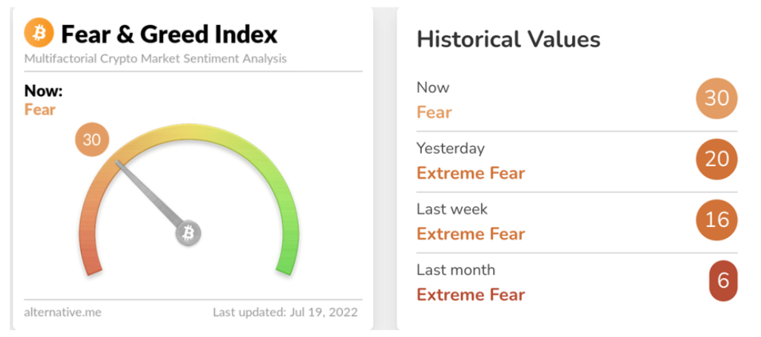 That means buyers have bubbled to the surface recently and sellers appear to have run out of steam.
But this is most likely not the end of the bear market. Rather, it's just a bear market rally, or a bull trap.
There'll likely be more sideways trading and crab walking over the course of the next few months; however, that doesn't mean this rally isn't welcome.
This bear market rally can offer up exit liquidity for those too far underwater in their trades, and further lower price buying opportunities likely lie ahead. Whether or not prices fall below the June 18 low is yet to be determined, but it's unlikely that Bitcoin will trade under $20,000 for very long if prices do sink that far.
For now, BTC lies at an important juncture: If it can close and hold above $24,000, then it just might be able to make a run at further highs. If it keeps on climbing, the $28,000–$32,000 range will offer some tough resistance. And without any changes to the macro scenario or any pivot from the Federal Reserve, a move past $32,000 is pretty unlikely … but not impossible.
Here's BTC in U.S. dollar terms via Coinbase (COIN):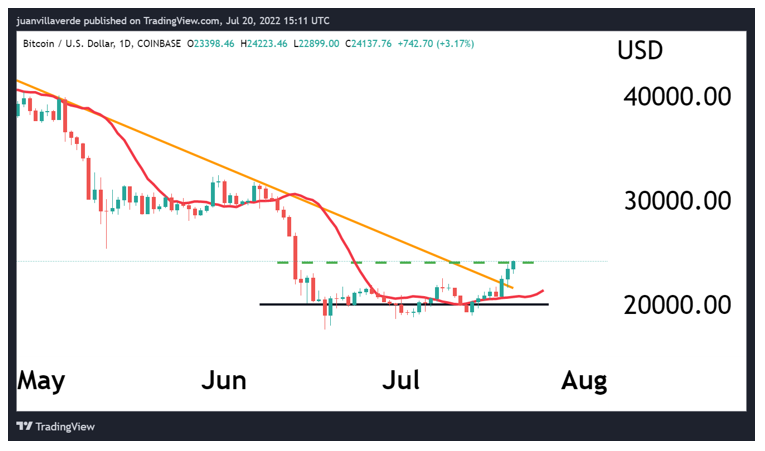 Ethereum blasted off this week, climbing above $1,500 for the first time since June 11. It's since slowed down a bit near the wall at $1,600, and we're expecting it to face a large area of resistance in the $1,800–$2,200 range if it can continue this climb.
Again, this recent rally for ETH was likely sparked by the announcement that the Ethereum developers are targeting Sept. 19 as a release date for the Ethereum Merge.
Touted as one of the biggest events in crypto history, it isn't surprising that investors are getting excited. One lesser-known fact about Ethereum's switch to proof of stake is that it'll open up the door for large investors to gain exposure to the second-biggest cryptocurrency.
That's because the Merge will make Ethereum much more appealing through the lens of the ESG crowd.
Still, there's plenty of time between now and Sept. 19, and it's doubtful that ETH will continue to climb without any setbacks in that period.
Here's ETH in U.S. dollar terms via Coinbase: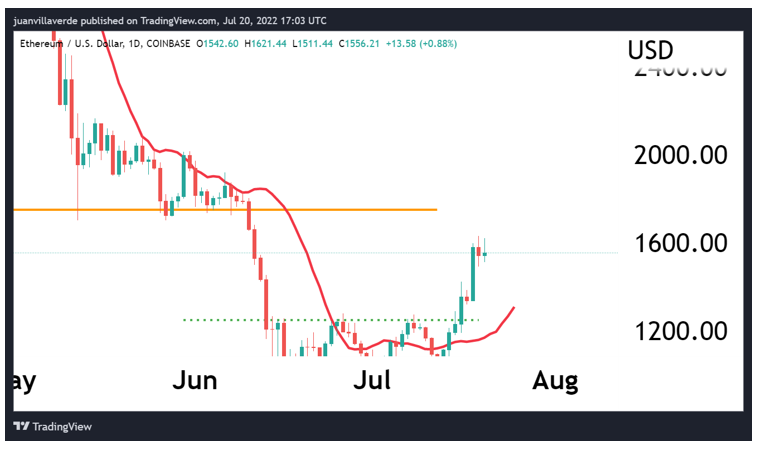 Polygon (MATIC, Tech/Adoption Grade "B") just announced the first ZK tech Ethereum Virtual Machine Layer-2 solution, which could be a massive victory for Polygon in the Layer-2 scaling war.
This will allow Ethereum smart contracts to deploy on Polygon while inheriting Ethereum's security, increased throughput and far cheaper fees.
MATIC is up over 120% in the past 30 days; however, it's down 7% today, which might indicate this was a "buy the rumor and sell the news" event. Either way, Polygon is pretty hot right now.
Here's MATIC in U.S. dollar terms via Coinbase: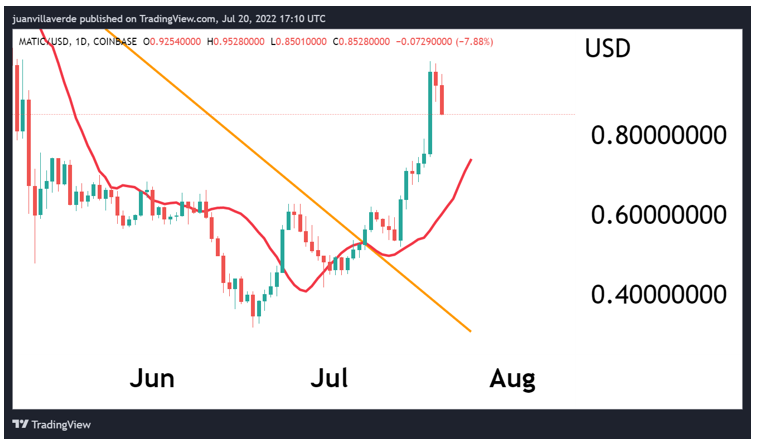 Notable News, Notes and Tweets:
What's Next
While this recent rally in crypto is exciting, it's important to remember not to get too caught up with emotion and make poor trading decisions.
This is likely just a bull trap, or bear market rally, and there will probably be another correction that follows. However, the positive sign we're seeing here is that crypto might be moving faster through this bear market than some expected.
The important thing to keep in mind when looking for "the rally" that creates a new bull market is that the macro conditions must change. The Fed must pivot and flip dovish before things can really kick off.
When that happens, investors will turn their attention back to risk assets like cryptocurrencies … and that's when the real fun begins.
Best,
Alex