Crypto's Solution to TradFi's Shortcomings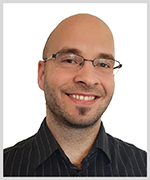 By Jurica Dujmovic
Although the traditional finance world is falling apart, that could present a big opportunity for crypto.
Currently, governments are drowning in debt and the global energy crisis could threaten economies worldwide. There has also been a rise in authoritarian tendencies, translating not only into wars, but also into direct assaults on freedom and democracy.
But as they say, necessity is the mother of invention. Many of the most innovative breakthroughs came in times of strife, and blockchain is one such innovation.
The old ways are failing us, and crypto and other blockchain projects are increasingly becoming viable alternatives to fiat and TradFi in general.
To discuss the potential of such projects, I sat down with Erin Murphy, Director of Product Growth at Topl and Tereza Bizkova, Head of Content at Topl. In their own words, "Topl is a Layer-0 blockchain network built specifically with sustainability and inclusion in mind."
Here are the highlights from that conversation ...
Jurica Dujmovic: What's the key benefit blockchain technology can bring to the failing society of today — especially regarding democracy and freedom?
Topl: When assessing the potential of blockchain regarding democracy and freedom, a key benefit lies in alleviating institutional friction — eliminating outdated, paper-based and inefficient processes susceptible to fraud and human biases and reliant on middleman intervention.
Blockchain can be conceptualized as a trust machine. As such, it helps improve or replace traditional (and often dysfunctional) mechanisms and supercharge transparency, efficient exchange and relational confidence across actors and processes, from voting to the way prisons are run.
Jurica: Can you give an example?
Topl: Blockchain adds a layer of accountability to public governance. For example, an institution can record project data on the blockchain.
Let's say that a local government body commits to allocating a portion of the budget to recovering a certain weight of plastics from a local beach. The institution can let citizens observe the process and can simultaneously invite their participation in documenting the project, such as by anonymously sharing geo-tagged images of a plastic-ridden part of the beach to hold their officials accountable.
Then, the recovered plastics can be recycled and turned into non-fungible tokens — plastic bonds — that anyone can purchase to support the cause. The updates on the project could even be shared in a virtual town hall in the metaverse. There are cities, such as Seoul, that are already advancing this type of digital metropolis to drive civic education and increased community engagement.
The greater visibility that such decentralized platforms provide can help remedy norms of "behind closed doors" discussions and can instead mobilize both citizens and their representatives around a shared cause. Ultimately, blockchain can be utilized to encourage participation — a critical premise of a functional democracy.
The watchdog benefits of blockchain can also transform aid distribution. According to the World Economic Forum, foreign aid reached a record high of $161.2 billion during the COVID-19 pandemic.
And if we think about increasing skepticism regarding aid for armed conflict or natural disaster victims, we can start to understand the value of a decentralized, multiparty verification technology that can not only shed light on where capital is flowing, but also establish reward mechanisms for those who operate with complete transparency (and even penalty mechanisms for those who violate agreement terms).
Similar mechanisms could then be used for public procurement projects and tenders, a sphere that has been traditionally murky — especially in emerging economies.
Blockchain can also host sovereign identities — or something like what Ethereum (ETH, Tech/Adoption Grade "B") founder Vitalik Buterin has called "soulbound tokens" — which guarantee an individual's proof of likeness.
Such self-sovereignty tokens can reduce the risk of fraud in election participation, as well as in issues relating to property ownership, tax obligations and many other civic processes that currently rely on paper documentation. This is due to the highly secure, decentralized and anonymous — yet auditable — chain of records that blockchain supports.
Lastly, communities that have traditionally been neglected by institutions or that maintain low levels of institutional trust can create blockchain-powered governance structures. For example, decentralized autonomous organizations offer the opportunity for self-organization and collective action and can be utilized to fund public goods or to create oversight mechanisms for services management.
For unbanked populations or those living in remote regions, blockchain can enable access to alternative credit structures and community or crowd-sourced funding pools, which can empower traditionally marginalized communities and encourage women, for example, to seek the capital to start their own ventures.
Jurica: Thank you for your insights, Tereza and Erin. Very interesting.
Topl: Thank you for having us.
There you have it.
As you can see, blockchain presents itself as a viable solution to many of the issues we face today. For instance, NFTs can be a great way to support causes you care about, while also providing a way to track progress and ensure accountability.
However, it's important to note blockchain is not a cure-all and that, like any tool, it must be used in the right way and for the right reasons. Nonetheless, its potential is vast and, if harnessed correctly, could help to create a more sustainable and democratic society.
How do you think blockchain could be used to create a more sustainable and democratic society? Let us know your thoughts by tweeting @WeissCrypto!
Best,
Jurica