Crypto Slides After Ethereum's Merge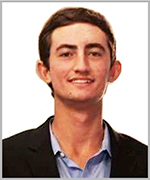 By Sam Blumenfeld
The hype surrounding the Ethereum (ETH, Tech/Adoption Grade "A") Merge is dwindling down.
In response, the crypto market is trading slightly lower today.
Previously, ETH was able to gain ground for months thanks to the excitement surrounding its transition from proof of work to proof of stake. Proof-of-work consensus is fulfilled by using computers to solve complex math problems, which can use significant amounts of energy. Proof-of-stake consensus is a validation process with a system where the amount of tokens held by users determines influence.
The day before the Merge, Ethereum tracked a three-month gain of over 30% while Bitcoin (BTC, Tech/Adoption Grade "A-") was down during the same period.
But now it's Ethereum that's taking the brunt of the pullback.
While its historical Merge went smoothly, Ethereum still sold off as it turned into a "buy the rumor, sell the news" event. ETH is down 3% today at the time of this writing, on top of a drop 10% yesterday as its performance converged with that of the broader market.
The upgrade may not have an immediate effect on Ethereum's price, but it should have a significant long-term impact. Notably, its transition was able to reduce its carbon footprint by 99.9% overnight.
Despite the good news, institutions may be skittish to enter positions during a bear market and while the Federal Reserve is tightening economic policy. But institutional exposure should increase significantly once sentiment improves toward crypto and other risk assets.
During the next run, many institutions will likely look to Ethereum instead of Bitcoin for crypto exposure because of its significantly improved environmental, social and governance profile.
Ethereum is currently testing critical support at $1,400, but if it breaks down, it could lead to further negative price action for other altcoins.
ETH trades below its 21-day moving average of about $1,600, but it still has a 14% climb before it can regain short-term momentum.
Here's Ethereum's price in U.S. dollars via Coinbase (COIN):
On the other hand, Bitcoinhas mostly remained stable during today's trading, fluctuating back and forth around its daily open of about $19,700. BTC trades slightly below it at the time of this writing.
Notably, this level is below the critical psychological support level of $20,000. If the market leader continues showing weakness, it could find support near $19,000 or at its mid-June low of $17,500.
Bitcoin's crypto market dominance has steadily decreased since it peaked above 48% in June, but part of the move can be explained by investors flocking to Ethereum before the Merge. Bitcoin dominance is now hovering around 40.5% after sliding to 39% last week.
While Ethereum was making steady progress up until the Merge took place, Bitcoin has mostly traded in a defined range between $17,500 and $25,000. As the crypto market continues consolidating, it's likely that Bitcoin and other large-caps will stay range-bound.
While this takes place, Bitcoin and other large-caps could still test their lows from mid-June. $17,500 is the important level to watch for BTC, but it could potentially avoid testing it if market sentiment improves to where it can regain short-term momentum.
After briefly crossing above its 21-day moving average during yesterday's trading, Bitcoin ran into resistance as the market pulled back with Ethereum. BTC would need to jump above $20,200 to overtake it again.
Here's Bitcoin's price in U.S. dollars via Coinbase:
Notable News, Notes & Tweets
Nayib Bukele, president of El Salvador and a noted Bitcoin advocate, has announced that he plans to run for president again after his term ends in 2024. The move is controversial because past laws prevented presidents from seeking reelection.
What's Next
The crypto market faces several challenges that could hurt upside over the shorter term.
As sustained high inflation, a hawkish Fed and crypto winter continue hurting sentiment, trading could remain range-bound as the current stage of the market cycle progresses.
However, fundamentals are stronger than ever, and the asset class should overcome those hurdles once macroeconomic conditions improve.
Ethereum lost some steam after the Merge took place, but the upgrade should position it well for increasing its adoption longer term.
Crypto prices may swing back and forth during volatile trading periods, but surging adoption is unstoppable. As institutions load up for the next upswing, the sky is the limit once conditions are favorable.
We'll keep you updated as more information becomes available, so keep an eye out for our updates.
Best,
Sam