Crypto Steadies After Significant Rally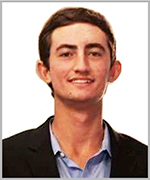 By Sam Blumenfeld
Bitcoin (BTC, Tech/Adoption Grade "A-") and other cryptos are stabilizing after a substantial rally lifted the broader market.
The rally was a major positive development and likely signals the end of crypto winter.
While the uptrend corresponds with the timing and price action of previous bear market endings, it will likely take time before the next bull run materializes.
For now, the positive move offers greater security for crypto prices that were beaten down by negative sentiment.
This is especially true for Bitcoin, which is up about a percentage point today as it hovers above $21,000, which is significantly higher than its 21-day moving average near $18,600. The market leader first crossed the level last Saturday before consolidating.
Bitcoin now trades about 37% above its bear market low, giving it some much-needed breathing room after nearly retesting it.
This rally leaves BTC right where it was before the FTX collapse caused a market-wide pullback. While the asset could face resistance here, it bodes well for price action moving forward if it can break through.
Although crypto has plenty of short-term momentum, it wouldn't be unusual to see a minor pullback given the strength of recent price action. If support can hold, that'll be a positive sign for how BTC will move over the next few weeks.
Here's Bitcoin's price in U.S. dollars via Coinbase (COIN):
Ethereum (ETH, Tech/Adoption Grade "B") is still slightly outpacing Bitcoin today with a 2% gain so far.
The second-largest crypto by market cap continues showing strength during this rally as it challenges $1,600. ETH trades well above its 21-day moving average of $1,380, which it still hasn't touched since Jan. 3.
Ethereum is up nearly 33% since the beginning of January, with Bitcoin close behind with a 28% year-to-date jump. Both assets should continue leading the direction of altcoins after the exit from crypto winter.
Here's Ethereum's price in U.S. dollars via Coinbase:
Moving forward, Ethereum's network adoption is looking promising.
Layer-2 scaling solutions — which relieve congestion and reduce fees on a network — for Ethereum have significantly expanded over the past several months, and the trend is expected to continue throughout the year.
Ethereum is also expected to roll out upgrades to improve scaling later this year.
Another one of our favorite networks, Polygon (MATIC, Tech/Adoption Grade "B+"), has also seen some significant growth. It's the most popular Ethereum Layer-2 network, and it recently saw its daily active user count jump 30% over the past three months to 313,457.
Notable News, Notes and Ratings
1. Bitcoin (BTC, Overall Grade "B+")

2. Chainlink (LINK, Overall Grade "B")

3. OKB (OKB, Overall Grade "B")

4. Polygon (MATIC, Overall Grade "B")

5. Aave (AAVE, Overall Grade "B-")

6. Cardano (ADA, Overall Grade "B-")

7. Ethereum (ETH, Overall Grade "B-")

8. Litecoin (LTC, Overall Grade "B-")

9. Stellar (XLM, Overall Grade "B-")

10. The Sandbox (SAND, Overall Grade "B-")

11. Uniswap (UNI, Overall Grade "B-")
What's Next
The ice has begun to thaw, and it looks like crypto winter is finally over.
While the market will still have to navigate macroeconomic challenges, it's a promising sign to see such a decisive uptrend coming out of a difficult bear market.
And if you're looking for more insight into how to find opportunities while the market manages those additional challenges, I suggest joining Juan Villaverde and Martin Weiss this coming Tuesday, Jan. 24, at 2 p.m. Eastern as they discuss …
Why they're so confident the worst of the bear market is behind us,


The names of the six altcoins they predict will be among the biggest winners,


The scientific method we use to identify precisely WHEN to buy the crypto leaders,
And more. All you need to do to access this conference is sign up and save your seat.
The Federal Reserve's actions will continue dominating headlines along with economic data about inflation and unemployment.
Currently, the market is pricing in a 97% probability of a 25-basis-point rate hike on Feb. 1, but rates are expected to peak in June after just one more hike of the same amount.
The Fed's eventual pivot from tightening monetary policy should have a positive impact on crypto and other risk asset prices. When this happens, growing adoption and soaring demand for institutional exposure should drive the next bull run.
Best,
Sam