Crypto Trades Sideways Amid Lower Volatility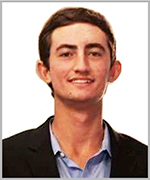 By Sam Blumenfeld
Trading has been relatively unexciting as of late.
Bitcoin (BTC, Tech/Adoption Grade "A-") and the broad crypto market are mostly trading sideways as investors digest worsening macroeconomic developments and sentiment surrounding the chances for a Federal Reserve pivot.
But on a positive note, less volatility in crypto could signal that the end of crypto winter is approaching. A lack of buyers and sellers in the space points to less speculation, laying the groundwork to establish a bear market low.
Bitcoin is down less than a percentage point today, sitting at $19,000. It ran into resistance last week at $20,000, but it still trades slightly higher than a month ago.
As BTC trades sideways, it continues fluctuating around the short-term momentum indicator. But the level is less important than the upper and lower bounds of its range between $17,500 and $25,000.
Currently, Bitcoin is sitting below its 21-day moving average, but it remains within shouting distance due to the recent lack of volatility. If BTC can remain above $17,500, it should be able to comfortably trade within its established range.
Here's Bitcoin's price in U.S. dollars via Coinbase (COIN):
Ethereum (ETH, Tech/Adoption Grade "A-") is also down less than a percentage point, as it continues narrowing the monthly performance gap with Bitcoin.
Now that investors have digested Ethereum's Merge and the hype has died down, its recent trading is more in line with the broader market. ETH tracks a 4% loss this month after stabilizing from the Merge-induced sell-off. It currently sits around $1,280, which is well within its sideways trading range.
ETH is also sitting just below its 21-day moving average of $1,310 — but just like BTC, this level is not as important as holding within its established range. If ETH can maintain its current direction, it bodes well for altcoin trading health and moving past crypto winter. The asset should have help as supply turns increasingly deflationary.
Here's Ethereum's price in U.S. dollars via Coinbase:
Index Roundup
The crypto market barely changed during the seven-day trading week, with none of the Weiss Crypto Indexes moving more than half a percentage point in either direction. Performance was largely consistent across the board as the market traded sideways.
The Weiss 50 Crypto Index (W50) decreased 0.24%, which is negligible considering the general volatility of the crypto market.
The Weiss 50 Crypto Ex-BTC Index (W50X) increased 0.09%, highlighting how Bitcoin performed largely in line with most altcoins.
Breaking down performance this week by market capitalization, we see very little differences between the market cap groups. Mid-cap cryptocurrencies were the only winners, but the gains were minimal.
Large-cap cryptos finished almost exactly where they were a week ago, as the Weiss Large-Cap Crypto Index (WLC) lost 0.03%.
The mid-caps managed to log a slight gain, but the move was minor. The Weiss Mid-Cap Crypto Index (WMC) increased 0.49%.
The smallest cryptocurrencies finished lower — shown by the Weiss Small-Cap Crypto Index (WSC) slipping by 0.07% — but took no real damage.
The crypto market's performance was nearly identical within each of the market cap groups. However, to move past the current bear market, the established cryptocurrencies will likely have to lead the way.
Notable News, Notes and Tweets
What's Next
Despite continuously high inflation and the Fed's insistence that rate hikes will continue, the crypto market has remained resilient.
And the end of crypto winter could be coming soon as the market purges excess speculation and leverage. This development should keep prices stable and establish the bear market low as a floor.
However, until macroeconomic conditions improve, it will be difficult for crypto to spark a sustainable rally.
Regardless, improving adoption should drive significant growth moving forward. Institutions are piling into the space as clients seek greater crypto exposure.
Mastercard offering crypto services for banks and Fidelity's Ethereum services for clients are this week's major headlines, but other institutions will likely follow suit if they don't want to be left behind.
Best,
Sam