Crypto Twitter Abuzz With "Hope-ium." Could the Rally Be Here at Last?
Last week, I said that the crypto market's price action seemed like something out of a Hollywood blockbuster. Well, if that's the case, then this week is giving us a sequel.
Sideways trading has persisted for days. For Bitcoin (BTC, Tech/Adoption Grade "A-"), it seemed like prices were heading to $40,000 or lower. Then, a sudden burst of bullish trading took it over $43,000!
It's since retraced a bit, but Twitter is abuzz with "hope-ium," that this is the start of the long-awaited 80-day-cycle rally. Still, traders wonder if we, like parched travelers mistaking the shimmering desert heat for water, aren't being blinded by our desperate optimism.
And they could be right. At this time, we don't have enough data to say for sure if this is really the start of a broad-market rally ... or just a flash in the pan for Bitcoin as it resumes its journey painting the markets red.
But one thing is for sure: A rally is well overdue.
Considering how oversold the broad market looks after inflationary outflows, we could see a bounce sooner rather than later, as my colleague Sam Blumenfeld said in his piece this past Friday.
While he's right, "soon" is still an arbitrary time. It's a tough market, and many investors can't hold out for "soon":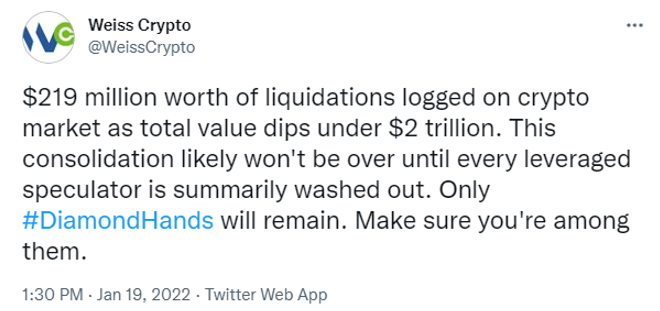 I wish they could. Because crypto is here to stay. The adoption machine is chugging along, coloring the world orange for BTC as we see more announcements like this: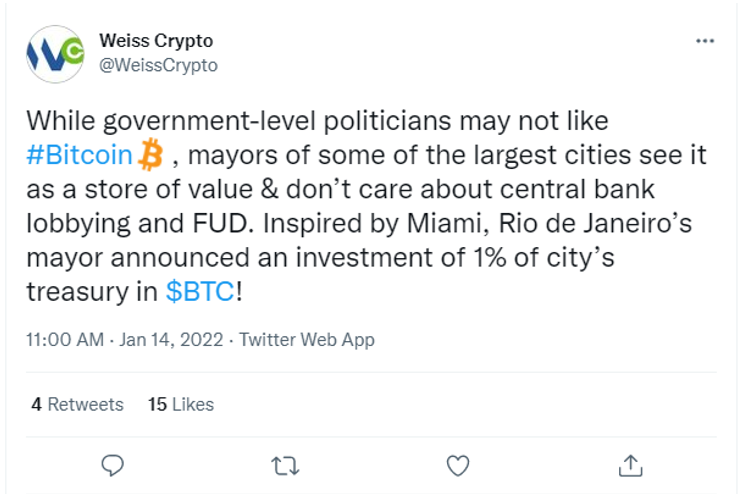 Even the institutions are taking the hint: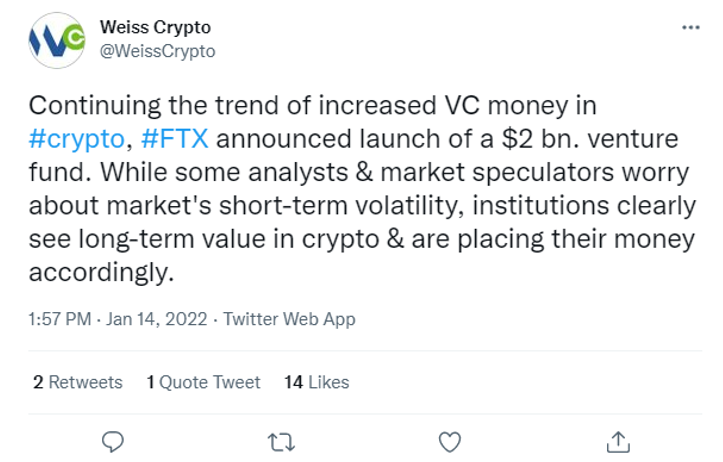 Both developments show increasing long-term interest in crypto and bring Bitcoin into the lives of more people. To that end, though, both pale in comparison to what the fintech startup Milo is doing for its U.S. consumers: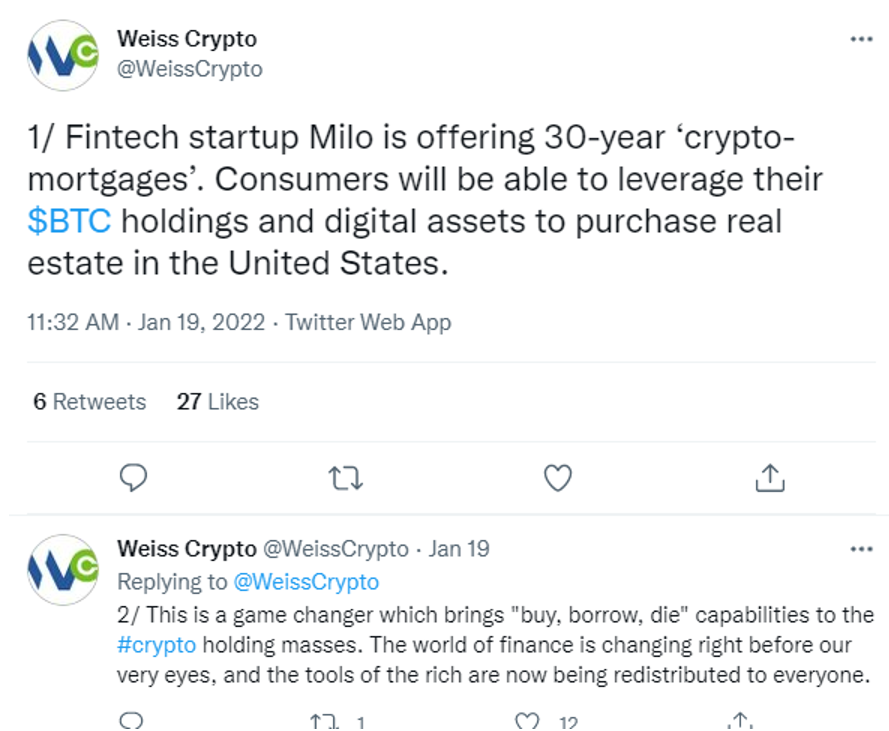 It's pretty clear that, right now, the only drama unfolding is in price action.
Speaking of, Bitcoin isn't the only cryptocurrency seeing a wild price action play this week. Cardano (ADA, Tech/Adoption Grade "B") had a growth spurt several days ago ... before forming a head-and-shoulders pattern and falling right back where it started.
But today's trading is seeing ADA rise again, more than 5% in just a few hours, in fact. Some say this rise is simply due to BTC going up and taking other coins along for the ride. ADA fans, on the other hand, are arguing that this bullish action is due to the project simply being superior.
There's no doubt that this project has charted some impressive advancements. And it's no secret it's become one of our favorites — and a favorite of our Twitter followers — time and time again.
However, there are plenty of worthy competitors out there. To truly show any superiority, ADA needs to roll out killer decentralized applications (dApps):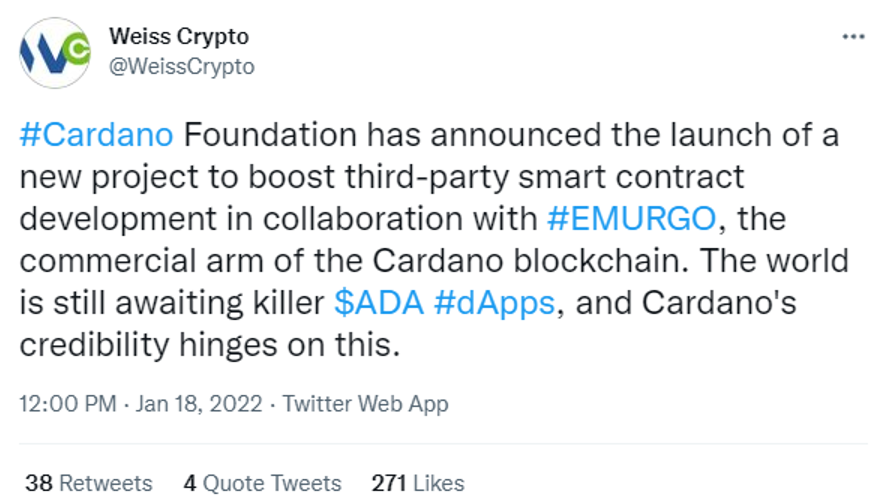 While traders play the "wait and see" game with price action, our Weiss Ratings experts are looking for ways to help you go for profit opportunities in any type of market.
With the NFT market as strong as ever, that seemed like a solid place to look. That's why Dr. Martin Weiss teamed up with a pioneer in the NFT space at our NFT Investor Summit — to answer your toughest questions ... and find ways you can play this red-hot sector.
But the video of the summit will be taken offline tonight at 11:59 p.m. Eastern. I recommend you watch it now.
Until next Thursday, stay safe and trade well.
Best,
Jurica Dujmovic